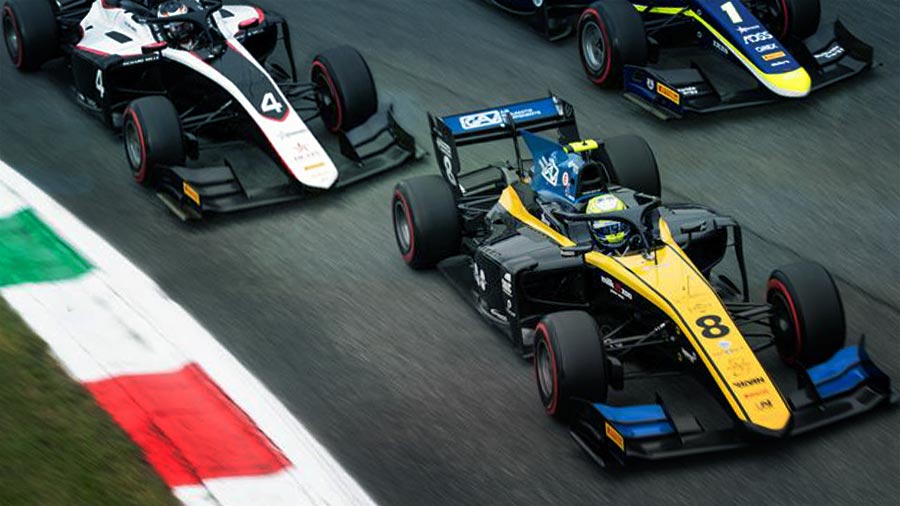 KENNOL PODIUMS AT MONZA GRAND PRIX

Last weekend's Grand Prix in Monza (Italy) saw a bold performance by Luca GHIOTTO's KENNOL-sponsored Formula 2. One week after the dramatic crash that took the life of Anthoine HUBERT in Spa-Francorchamps, the FIA F2 World Championship honored him with great performances and sport spirit.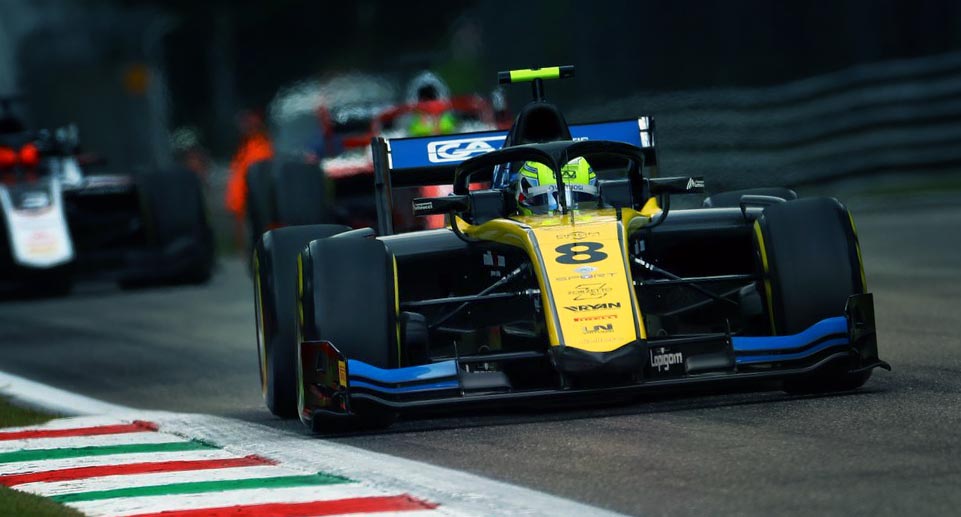 ▌
THE DANGERS OF PROFESSIONAL RACING
This 2019 Monza Grand Prix in FIA Formula 2 was awaited, and feared. Of course, awaited because of the races canceled in Spa-Francorchamps, 1 week before. But also feared because of the tragic events that led to this cancellation. French driver Anthoine HUBERT lost his life in a fatal accident, on the Belgian track. Early in the race, his car was hit at high speed by Juan Manuel Correa, at the exit of the Raidillon. The whole accident is still under investigations, but the loss is tough. And everyone in the paddock was impatient to honor Anthoine's memory with a clean and sporty race. To match with the spirit he always defended in his young career.
I think it will be one of those races where you don't know what's going to happen until the last corner.
Luca GHIOTTO, driver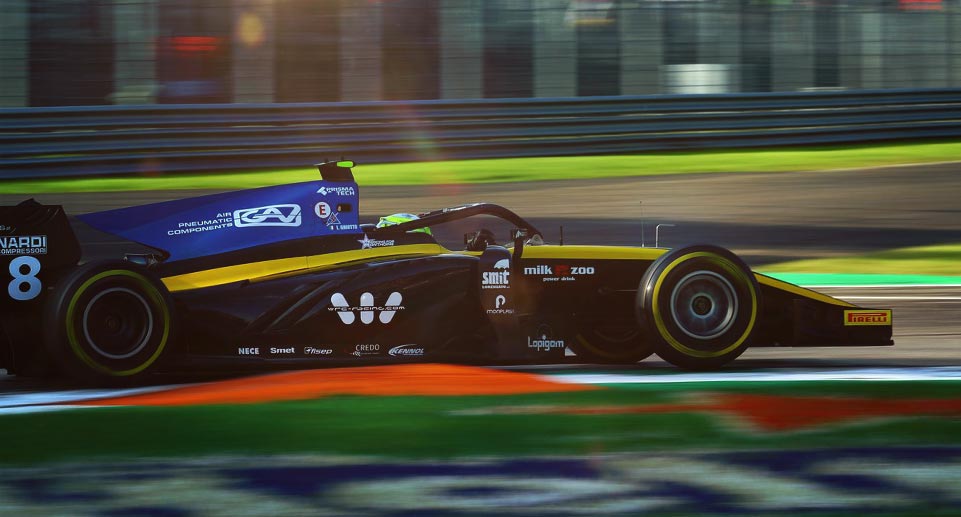 The whole paddock was paying tribute to the 22-year-old French driver. And the intensity of the qualifying and races was definitely the kind of track battles Anthoine loved to get involved in.
▌
SPORT SPIRIT HONORED
Fortune and chance can mean a lot in modern car racing. Because very small details can have very big consequences on track. And that's exactly what UNI Virtuosi Racing team lacks sometimes. Once again, both drivers experienced a tricky weekend. Chinese rookie driver Guanyu ZHOU, leader of the Rookies standings, qualified in 2nd place. But he ended up in the pits, forced to retire due to a puncture. His 2nd race was clear from any issue, which allowed him to grab a great 4th place!
Meanwhile, his teammate Luca GHIOTTO took the opposite way. Unfortunate in qualifying, he started in 13th position. But the fighting spirit of the Italian driver led him to the top position of the pack within a few laps only! He was more than half a second faster than his closest rivals, and showed an incredible pace during most of the race. Sadly, a pit issue had him losing time, and even if he struggled and overtook again many opponents, he couldn't do better than a 2nd place on the podium. Sunday race was even more complicated, with an early contact that forced him to pit and replace parts of his car. Back on track in last position, the gap was too big to hope for points.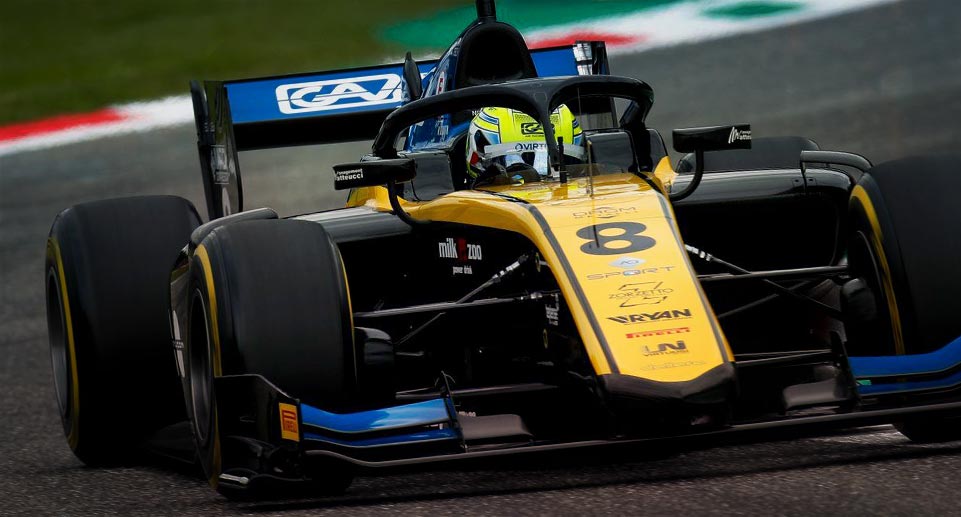 UNI Virtuosi Racing and KENNOL leave Monza with great results. KENNOL partner-team comforts its 2nd place at the Teams World Championship. And GHIOTTO is back in 3rd place at the Drivers World Championship. With only 2 GP to race before the end of the season.