Our products were born on the track
The KENNOL performance is validated on track through numerous testing sessions, but also in real Championships. In France for example, the KENNOL Racing Team, thanks to a broad range of different racing vehicles (open wheels, prototypes, GT…), pushes the oils and fluids to their limits. Also, our partners in racing competition all around the World test our latest innovations.
And after all these extreme situations, at ultra-high revs, for very long stints (24h races), our oils do perform. So they should be more than OK for your everyday engine.

Beyond the competition activities of our Racing Team, and the Research & Development it takes part in, KRT also is a true showcase machine! We created the perfect tool for your animations. Why don't you treat yourself and enjoy a free ride in our driving simulators, whilst you come for a technical training day?
Since we only rely on ourself for these animations, possibilities are limitless. The service is tailor-made, since we operate the whole system from A to Z. And this is made possible by our dedication. Because we keep believing that the best answer to your project is a specific solution. Not a standard one.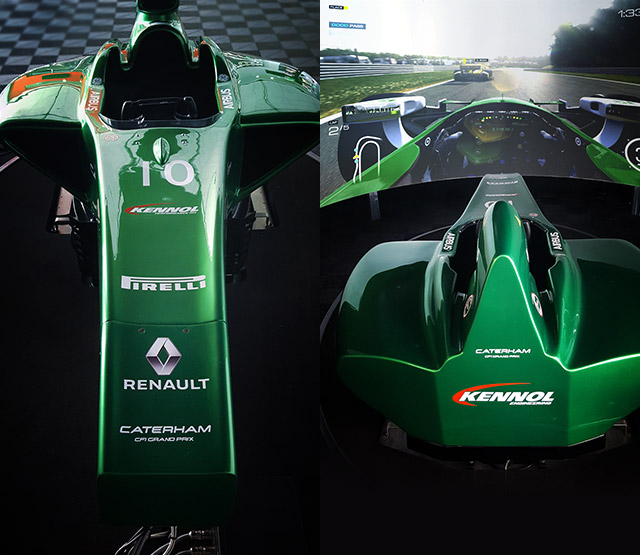 The Formula 1 X-PERIENCE!
Our Formula 1 driving simulator is one of the most evolved ever. And its lightweight design allows us to install it in your events (fair, showcase, paddock animation, etc.).
Caterham carbon body, Formula Renault steering-wheel and brakes, official seat, hydraulic cylinders chassis, 180° screen, this simulator is a reference.
Our FIA F2 and GP2 partner teams train on the same simulator. And you know how good their results on track are!