EXCLUSIVE CONCEPT FOR AUTOMOTIVE MECHANIC AND REPAIR SHOP
Offering a one-stop solution for the international car fleet, KENNOL simplifies and rationalizes all of your oil change issues in one single element: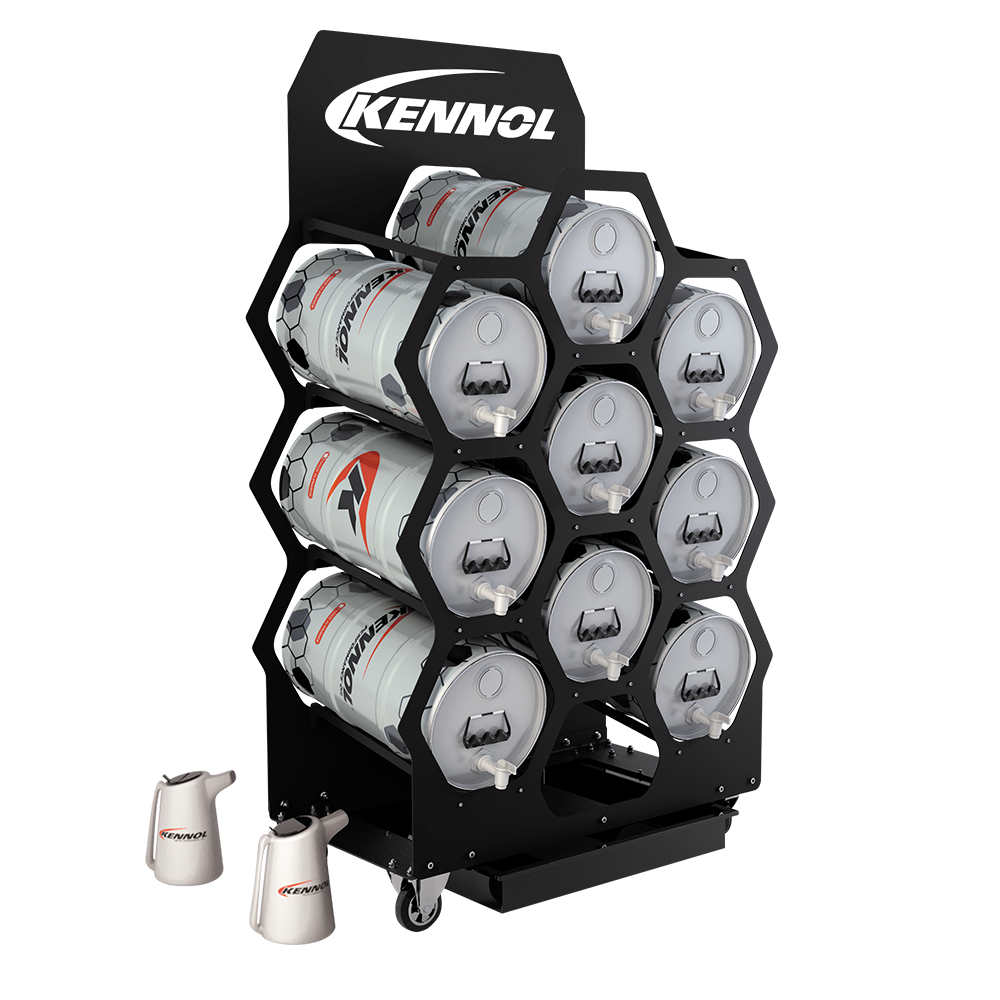 THE COMPLETE PACK INCLUDES:
1 METAL DISPLAY FURNITURE
9 BARRELS x 30 LITERS
1 DRIP PAN
9 FAUCETS
2 PITCHERS OF 5L
FOR SALES AREA, WORKSHOPS, INSIDE OR OUTSIDE SPACE
Will enable you to dramatize your work environment, in the colors of the products you sell. You will enjoy the added value of a leading brand recognized for its precision, reliability and performance.
IS DEDICATED ENHANCE THE PRODUCTS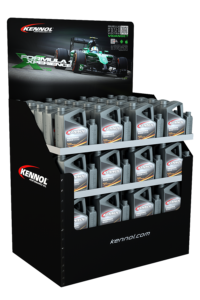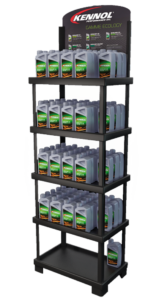 Integrate the posters of Oil Change Packages: a turnkey solution to install the notion of regular maintenance in the workshops, in sales areas, and above all to inform the customers.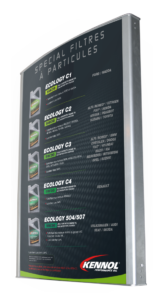 DRUM TROLLEY, PUMPS AND ACCESSORIES
A set of accessories to simplify your life.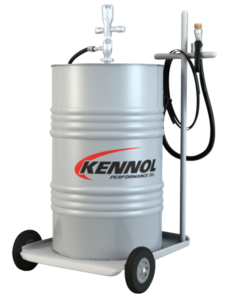 DATA SHEETS AND SAFETY DATA SHEETS
True bibles of the lubricant, will give you all the answers as to the best choices for each vehicle of the market of the past 30 years.