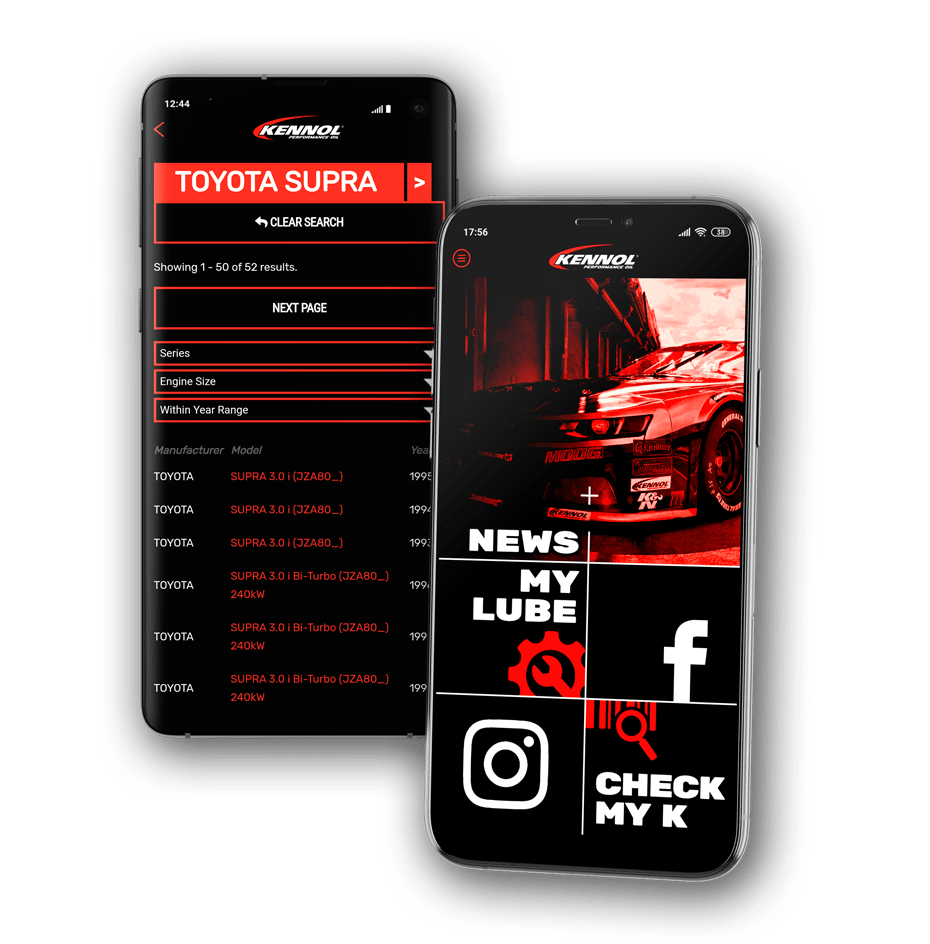 This innovative solution is compatible with all smartphones(iPhone, Android, BlackBerry…) and tablets. It updates itself automatically as soon as a new database is published (4 times a year). You will therefor have access to recommendations for the whole fleet (cars, light commercial vehicles, motorbikes), over the past 30 years! Because a major innovation is nothing if not shared by all.
These square 2-dimensional barcodes are now an integral part of our labels, at the back of each can. Thus, scan it with your smartphone camera, and access the latest KENNOL application! It installs automatically, and will update itself time to time to let you have the latest recommendations.
Although KENNOL was the 1st lubricants brand to launch a recommendations app, we keep upgrading it. And now we launch a new version with another innovative tool: CHECK MY KENNOL. And thanks to our transversal technologies, the app and the QRCodes combine, to let you find out if your KENNOL product is a genuine Made in France can.
Issued from the most
mythical racetrack paddocks
KENNOL leaves its mark in your shops ans showrooms, through its unique racing concept: the KENNOL Corner.
Recreate yourself a
dedicated environment
Tent, KENNOL salon, displays, box-pallets, flag, pop-up display, bluntings, banners, leaflets, by-products…
Créée pour nos teams engagés dans les plus grands championnats français, européens, mondiaux.
Created for our teams engaged in the biggest French, European and Worldwide Championships.