IMOLA PODIUMS AND VICTORIES FOR KENNOL

Official (and exclusive) Supplier of the Italian Championship Sport Prototypes, KENNOL keeps helping each team to perform. In this 2018 season, the KENNOL GRAND PRIX 10W50 4T motor oil prove one more time to be great at Imola, through an amazing series of podiums and victories.
▌
A FULL-KENNOL CHAMPIONSHIP
The acknowledgement of KENNOL as Exclusive and Official Supplier of the CISP owes a lot to Wolf Racing Cars. Indeed, the Italian manufacturer of racing prototypes has become the sole brand of the Championship. And since KENNOL is for several years now the prototypes brand Official and Exclusive Supplier… It was just legitimate and plain logical to follow the manufacturer's recommandations! Thus, teams take advantage of the now notorious KENNOL GRAND PRIX 10W50 4T for their engines. The differentials, on their side, are protected by the very performant KENNOL ULTIMA 75W140.
And the results speak for themselves: not a single failure after the 3 first races, out of 20 contenders.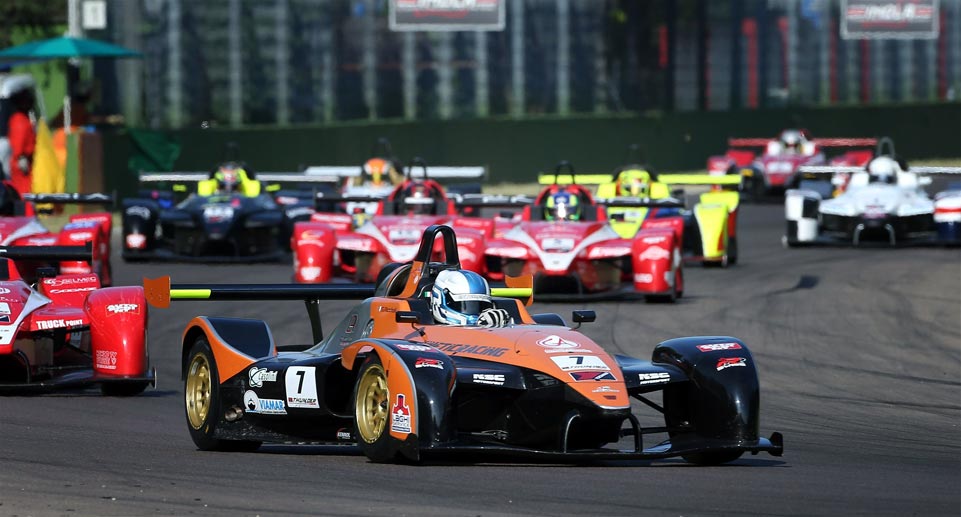 ▌
MYTHICAL IMOLA
This monotype Championship lands in Imola with a lot of track experience on the package. This Italian track perfectly suits the outstanding mechanics that is the Wolf GB08 Thunder. And the battles during the race prove that this 2018 season is one of the bests ever thanks to these mechanical choices and solutions.
Since the early stages of this year's Championship, no less than 5 different drivers won the 7 first races! That's another way to prove the quality move that hiring Wolf Racing Cars and KENNOL was in the first place.
And today, this is again Lorenzo Pegoraro who wins the race, taking the lead at the Championship. We also have on the second step of the podium the (very) young Simone Riccitelli, before the Swedish Simon Hultén. These athletes still have 4 remaining Grand Prix to tie the season, late October in Mugello.
You can watch each race on the Official CISP Website or on the Championship Facebook page.