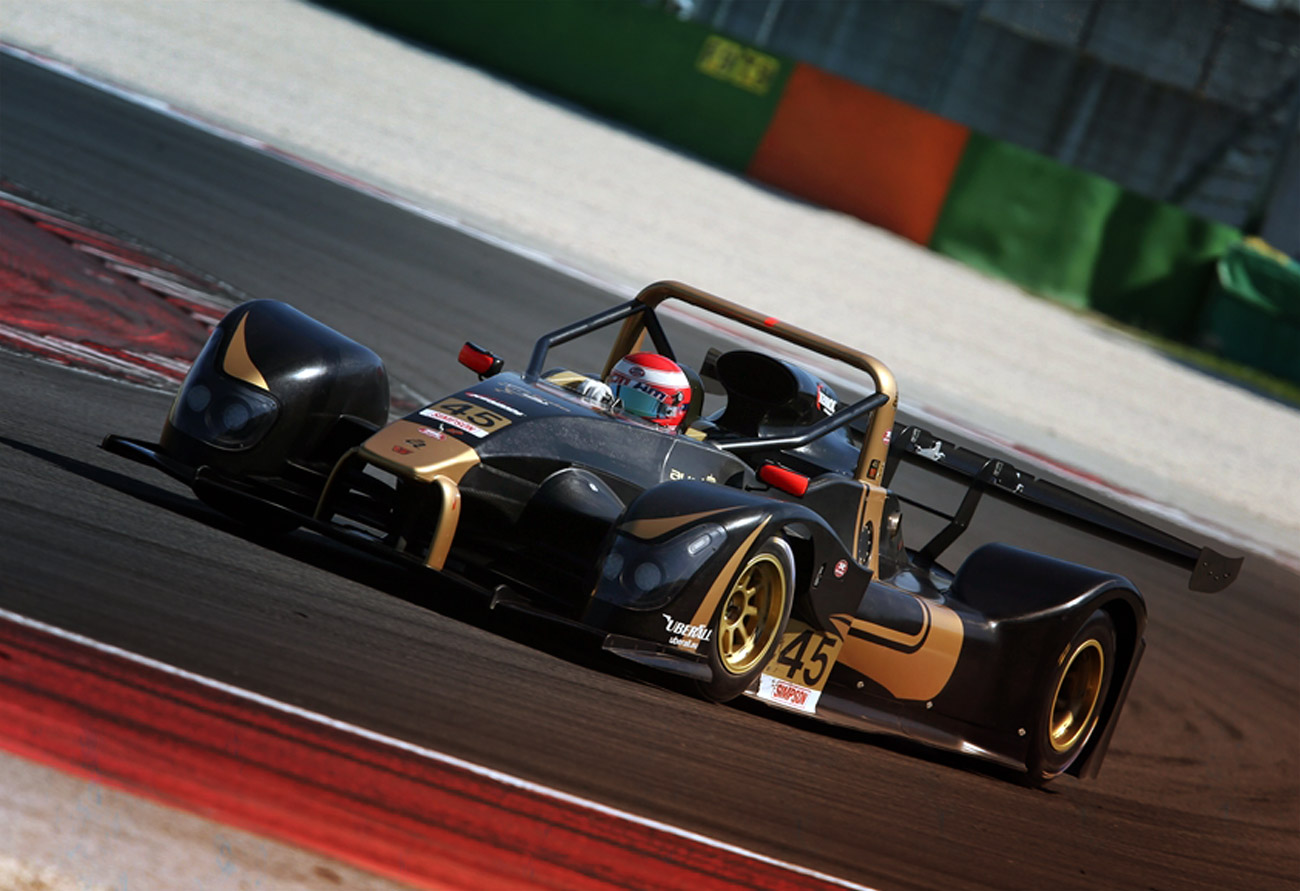 NATURAL BORN WINNERS

3 races, 2 pole positions, 3 victories. That's how we can resume the World Premiere(s) of the brand new Wolf Racing Cars GB08 Tornado last weekend across the planet. And since KENNOL is the Official Supplier of the Italian prototype manufacturer, we were more than impatient to confirm the potential foreseen during the development process, when we designed the ULTIMA 75W140 and ULTIMA 20W60 oils for this natural born winner.

We are really proud to show the Wolf GB08 Tornado victorious at its debut.
Giovanni BELLAROSA, General Manager
▌
BIRTH OF A NEW WORLD-CLASS PROTOTYPE REFERENCE
Last weekend, KENNOL and partner manufacturer Wolf Racing Cars saw the first races of the brand new Italian prototype crowned by a total success across the continents. The GB08 Tornado prototype was attending a North-American Championship at Spring Mountain (Nevada, USA), but also made its European debut at the famed World Circuit of Misano (Italia), and both races were fully won by the new track weapon, lubricated with the new ULTIMA racing oils by KENNOL.
As Official Partner and Official Supplier, KENNOL has spent time and talent in developing some of the ULTIMA oils specially for the needs of this new Wolf prototype: the ULTIMA 75W140 transmission oil and the ULTIMA 20W60 motor oil. Both products are Group V, 100% synthetic oils, made of latest PAO's and new generation Esters, based on brand new KENNOL formulas with innovative additives. Indeed, answering the needs of Wolf Racing Cars for this huge challenge meant surpassing ALL existing brands of lubes in the field, since Wolf Racing Cars already tested them, and still wanted something better in terms of performances and protection. Which is how the ULTIMA range was born, jointly developed with the lubes designed for the Euro NASCAR Championship. But that's another story.
And these first races have been long-awaited, and somehow feared: indeed, racing at Misano World Circuit in Italia and at Spring Mountain Motorsport in Nevada are 2 very different things, in terms of temperatures, track settings, length, to name a few.
Let's just speak about the results, since the figures can only crown the amazing success the Wolf GB08 Tornado was blessed with for its World Premieres:
• SPRING MOUNTAIN MOTORSPORTS
1 race
1 victory
• MISANO WORLD CIRCUIT
2 races
2 pole positions
2 victories
Different continents, different drivers, different races, different contexts…
But Wolf Racing Cars and KENNOL nailed it.
Royally.