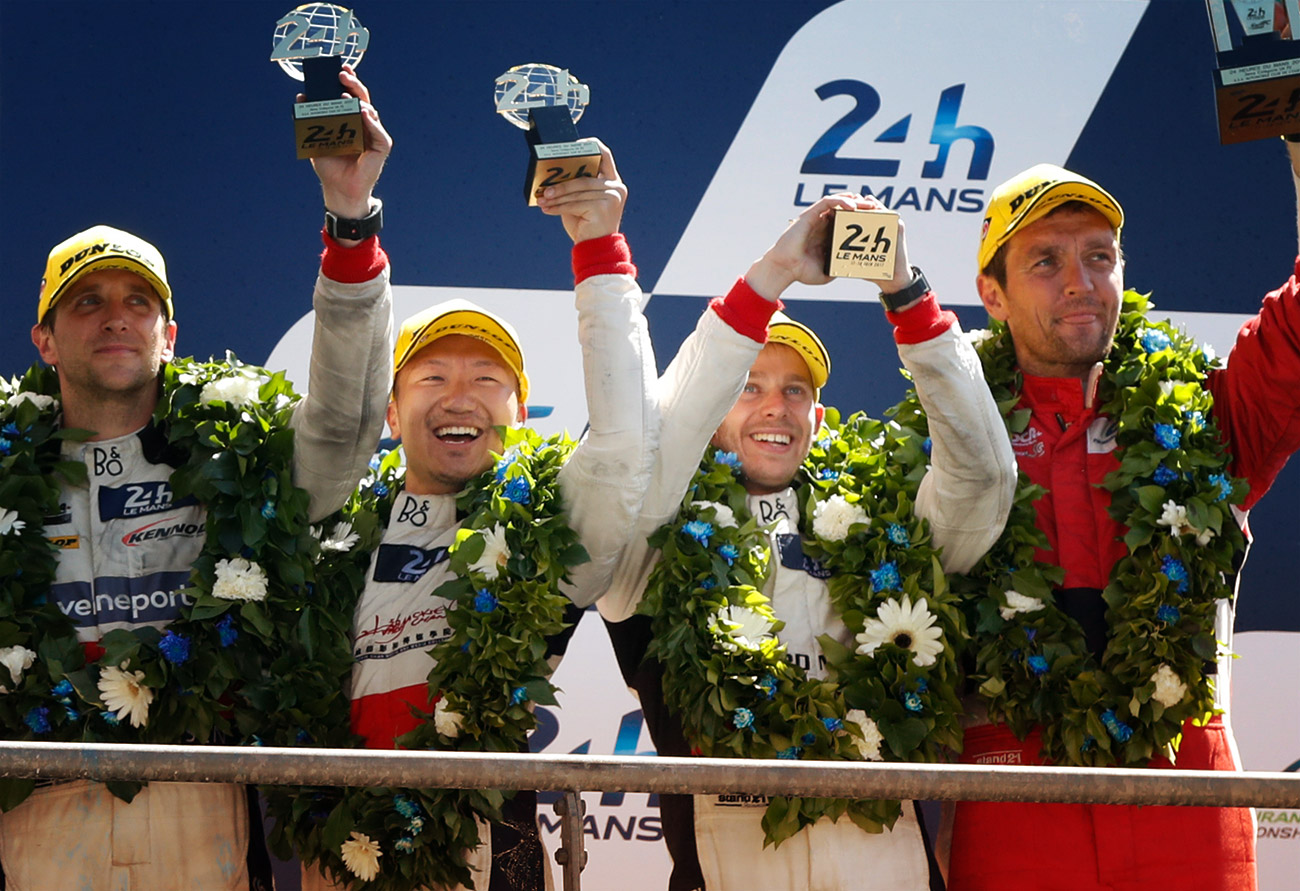 KENNOL PODIUMS AT 24H OF LE MANS!

KENNOL is proud to be on top of the Endurance World again, after the double-podium gained at 24h of Le Mans last weekend (3rd place overall, and 2nd place in LMP2). Thanks to the French driver Tristan GOMMENDY, we confirm our involvement and performances at the highest level of Endurance Racing, on the most mythical track and race in the World! Let's find out how things went from the inside, thanks to the KENNOL-sponsored driver.

▌
ENDURANCE IS ABOUT PATIENCE…
Tristan GOMMENDY is a 38-years-old FIA Platinium licensed driver, who has gained his first podiums and world-class victories in the early 2000s, and most noticeably by winning the Macao Grand Prix in 2002, and clinching the Formula 3 French Champion title the same year.
For his eigth participation in the 24 Hours of Le Mans, the French wanted to believe something good was possible, even if racing an LMP2 puts you in a category below the winning contenders of LMP1. But as everybody knows now, "to finish first, you first have to finish". And the possibility to do better than 6th, his all-time best result in the mythical race, was a reachable target.
But reachable means loads of things in Endurance… You have to wait, you have to drive, you have to sleep to be able to replace your colleagues 2 hours later, and still perform in the most amazing way because your car fights at more than 330km/h…
▌
…BUT ALSO PERFORMANCES
And since the LMP1 category has seen many contacts, mechanical issues, and so on, the very competitive LMP2 prototypes soon became potential actors in the fight for the podium. The 13km629 track saw the LMP2 fight more than epic in the last hours, because the drivers not only could win the category, but they were also fighting for the overall podium! Indeed, behind the Porsche 919 Hybrid, the 2nd place has been won by the sister car of the LMP2 prototype driven by Tristan GOMMENDY.
The spectacular double-podium (2nd in LMP2 and 3rd overall) crowns a new step in the career of the French-driver, and no doubt that the rest of the FIA WEC season is going to be easier for him with such a performance!