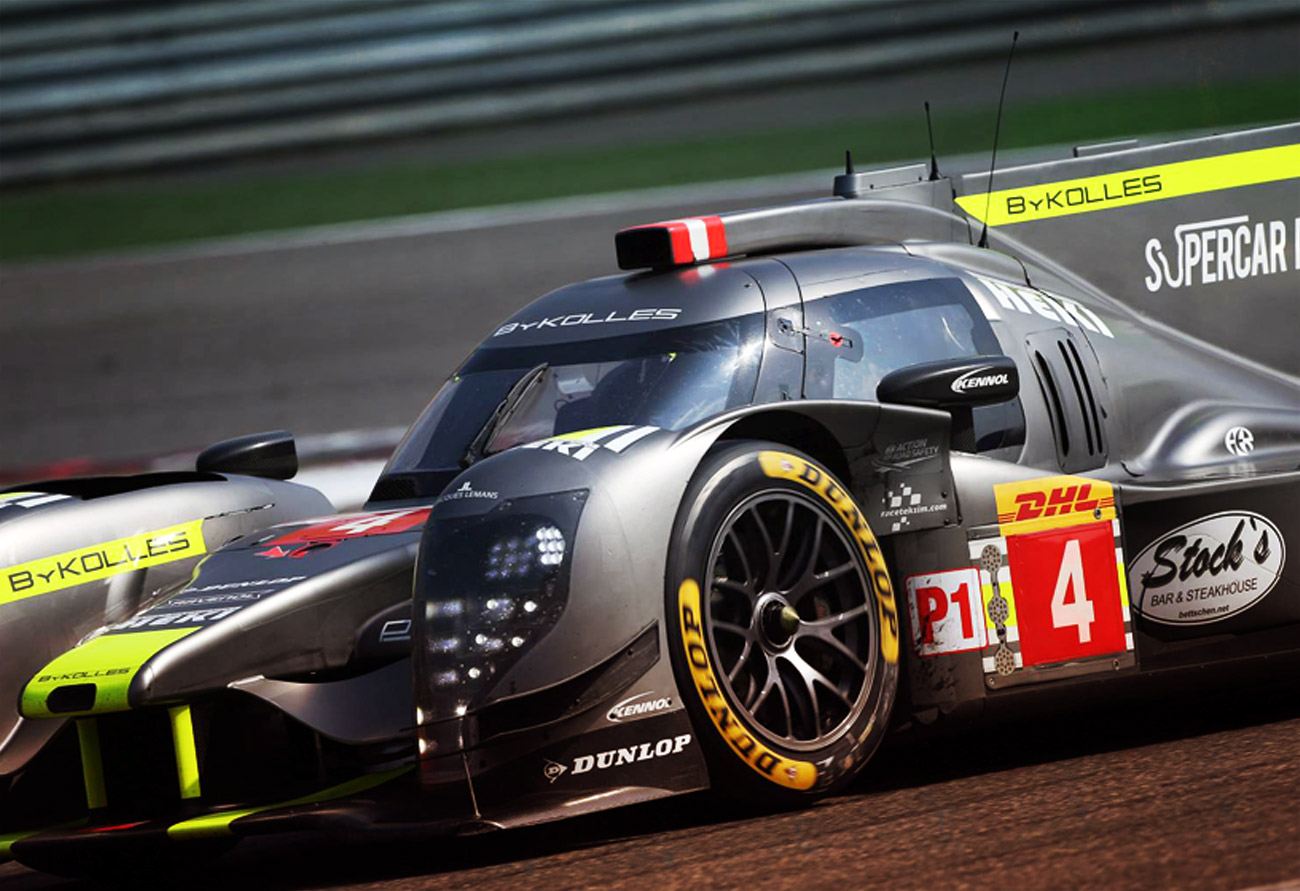 FIA WEC LMP1 PRIVATE VICE-WORLD CHAMPION

With 3 podiums and 1 victory in the 4 last races of the season, KENNOL and ByKolles racing team managed to secure a Vice-World Champion title, in the FIA WEC LMP1 Privates category. This season has seen many different surprises, but in the end, the hard work and search for more performance paid, and for the second year in a row, KENNOL writes a nice line in his Endurance history book. And ends up testing the prototype with Robert KUBICA, before next season…

The LMP1 category is kind of like F1 with covered wheels.
Robert KUBICA, driver
▌
A BATTLE TILL THE VERY END
Last weekend, KENNOL saw its partner team in FIA World Endurance Championship (LMP1 Privateers) clinch a second Vice-World Champion title, after the last race of the 2016 season, in Bahrain.
The ByKolles Racing Team has managed to secure a podium finish after a 2016 season full of ups and downs. Indeed, even if KENNOL was happy to take part in its 23rd 24h of Le Mans, several problems darkened the early steps of the race, preventing the team to finish. And the same mechanical problems occured once and a while, on other races, which transformed the good debuts in a very tricky exercice sometimes!
Fortunately, the mechanical issues were identified, and the KENNOL-sponsored LMP1 Private prototype could eventually finish the season in a much better fashion, clinching 2 podiums on the modern track of the Circuits of the Americas (Austin, USA) and in the 6h of Bahrain ultimately, after winning the 6h of Shanghai in China! The contenders were decimated after a gruelling season, but like a very wise and respected Endurance champion said once, to finish first, you first have to finish.
This new Vice-World Champion title adds to an already great season to the KENNOL partners, and as a last minute surprise, the crowd and photographers were all about ByKolles in the very last day of the season, since former Formula 1 driver Robetr KUBICA was testing on our prototype, with very good results since he signed the best times on track, which is often a good clue about what the car and the drivers could be for the upcoming season…!