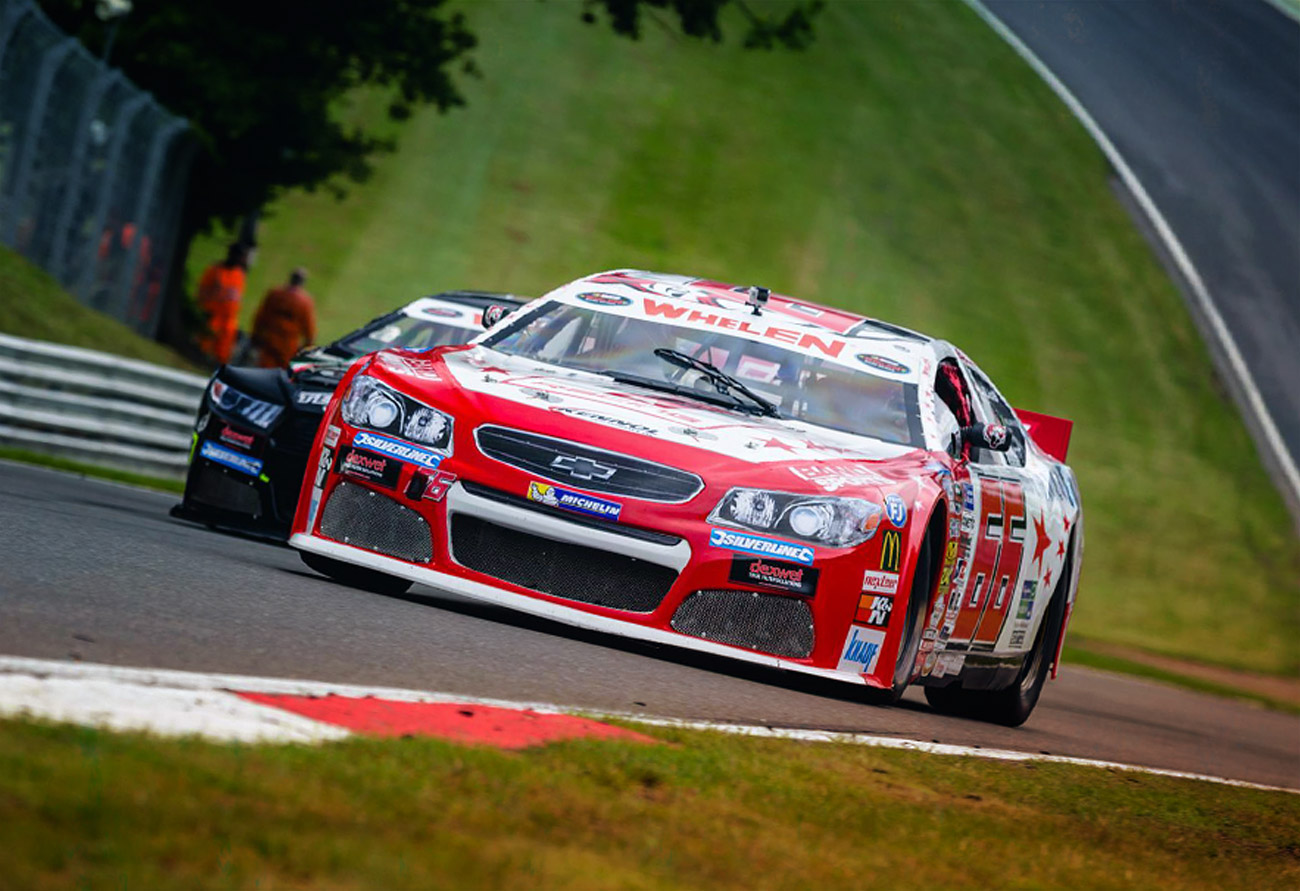 NASCAR – BRANDS HATCH: HUNT, 40 YEARS AFTER!

Last weekend, Freddie HUNT raced at Brands Hatch, Great Britain, 40 years after dramatic James HUNT's 1976 Formula 1 World Championship win. The legend's son is part of the drivers of the KENNOL-sponsored team DF1 Nascar Racing, alongside with Mathias LAUDA, son of legendary F1 World Champion Niki LAUDA! The legend revived for 2 days on the mythical track…

▌
SONS OF SPEED
Freddie HUNT, 28, competed in two NASCAR Whelen Euro Series races at the West Kingsdown track of BRANDS HATCH, finishing 19th in the opener and 17th in his second outing. But more than the results of the rookie NASCAR driver, the symbol was heavy. Indeed it was 40 years after his father James won the 1976 British Grand Prix at the circuit, only to be disqualified afterwards.
It marked four decades since his father's infamous F1 World Championship battle with Niki LAUDA, which saw HUNT win on the road in Kent, only to be disqualified on a technicality post-race. And that is only one of the numerous events that made of this 1976 F1 World Championship the greatest to date. Everyone remembers the tragic images of Niki LAUDA in flames on track in Germany… Freddie HUNT was set to be joined by Niki's son Matthias at Brands Hatch, but the Austrian skipped the event as his wife was giving birth just a few hours before.
Freddie HUNT, driver : "It is a learning year for me. It is a shame I do not have Matthias here this weekend because I learn from him and we compare data."
▌
LOOKING FOR BEST RESULTS SOON
With LAUDA out for the weekend, it meant the Chevrolet SS driver was partnered by William AYER for the third round of the Championship, which is Europe's only NASCAR-endorsed race series. But under heavy rain, with no leader to guide the rookies on the tricky track, the miracles didn't come.
But the mood is set to change pretty fast since the team heads to Tours, France, in 2 weeks, the very place wher Mathias LAUDA won last year, first NASCAR on a ring under pourring rain ever!