KENNOL ON THE FIA WEC PODIUM AGAIN

KENNOL and ByKOLLES Racing finished the 6 Hours of Spa-Francorchamps of the FIA World Endurance Championship (WEC) third in the LMP1 Private Teams category and sixth in the overall ranking, ahead of prestigious leaders such as TOYOTA and PORSCHE prototypes who couldn't finish the race due to the very high competitivity of every contender! This second podium in a row is encouraging, but the team is aiming at even better results this season.

24H of Le Mans will be a lot of fun if I feel just as good over there!
Simon TRUMMER, driver
It's just an amazing feeling in front of nearly 60,000 people here at Spa!
James ROSSITER, driver
▌
THE MYTHICAL TRACK OF SPA-FRANCORCHAMPS
"Unfortunately we were struggling a little at the start of the event," says Boris BERMES, ByKOLLES Director of Racing Operations. "We only completed five laps in the first practice session on Thursday due to issues with the engine. It would have been helpful to do some longs runs in that session to learn more about the behaviour of the Dunlop tyres."
The team made up for some of this in the following two practice sessions. Even though more time to practice would have been beneficial, drivers and engineers were able to improve the set-up of the prototype in time for the race. They focused on studying the behaviour of the tyres at high temperatures during the first stints of the 6-hour race.
But that is why they couldn't do any double stint in the beginning. Unfortunately, the car also lost contact to the competition in the second half of the race due to technical issues with the engine. Despite all this, drivers closed the gap considerably and were quite happy with the pace at the end! All in all a lot was learned about both the car and the tyres at this Belgium round, which will help in the upcoming 24 Hours of Le Mans. We cannot wait for the highlight of the year!"
James ROSSITER, driver: "We became stronger and stronger during the course of the race. The car and the tyres didn't work perfectly together during the first stints but we got a better handle on things over the six hours of the race. Being on the WEC podium for the trophy ceremony was fantastic. I will now continue to contest several races in Japanese series. I wish the ByKOLLES Racing team and my colleagues Oliver Webb, Simon Trummer and Pierre Kaffer the best of luck and hope they will be successful at the 24 Hours of Le Mans."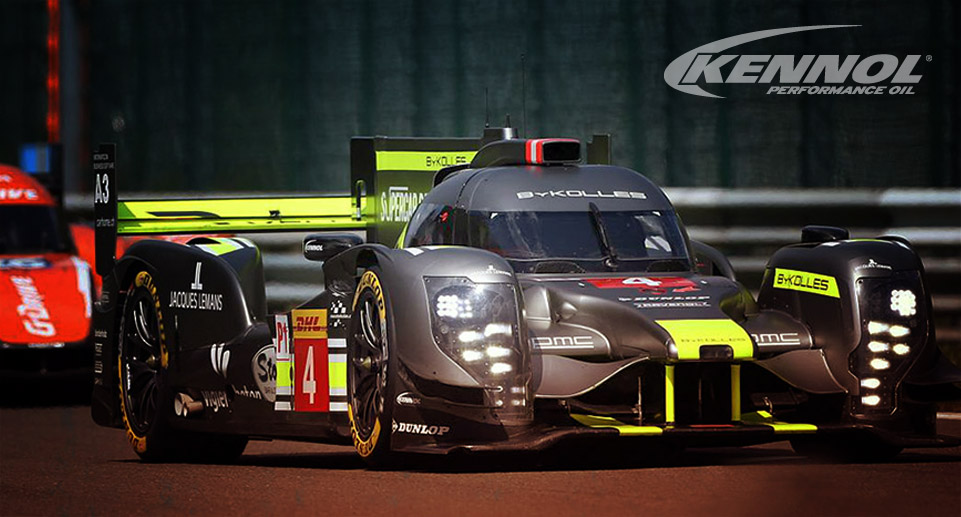 Oliver WEBB, driver: "I took over the car after nearly two hours into the race after our team had finished some repairs on the engine in a phenomenally short time. Unfortunately, we had grown a considerable gap and had lost contact to our direct competition due to this 9-minute stop. It's a pity that we had some other minor engine damage later on because my pace got better and better during the course of my stints. I am excited about the racing event of the year now, the 24 Hours of Le Mans. I have never contested this prestigious race in the LMP1 category before and cannot wait to experience Le Mans from this new perspective."
Simon TRUMMER, driver: "The race was not as fantastic as the weather. However, we have said before that we will be patient and calm to ensure a perfect preparation for Le Mans. The round at Spa-Francorchamps taught us which areas still require work ahead of the prestigious race in France. We haven't used the tyres to their full potential yet and there are some issues to be solved regarding the reliability of the power unit. Driving the car you notice that we have already made some aerodynamic and mechanical improvements. The great balance gave me a lot of confidence despite the challenging Spa-Francorchamps track. I felt really good during my 42 race laps."