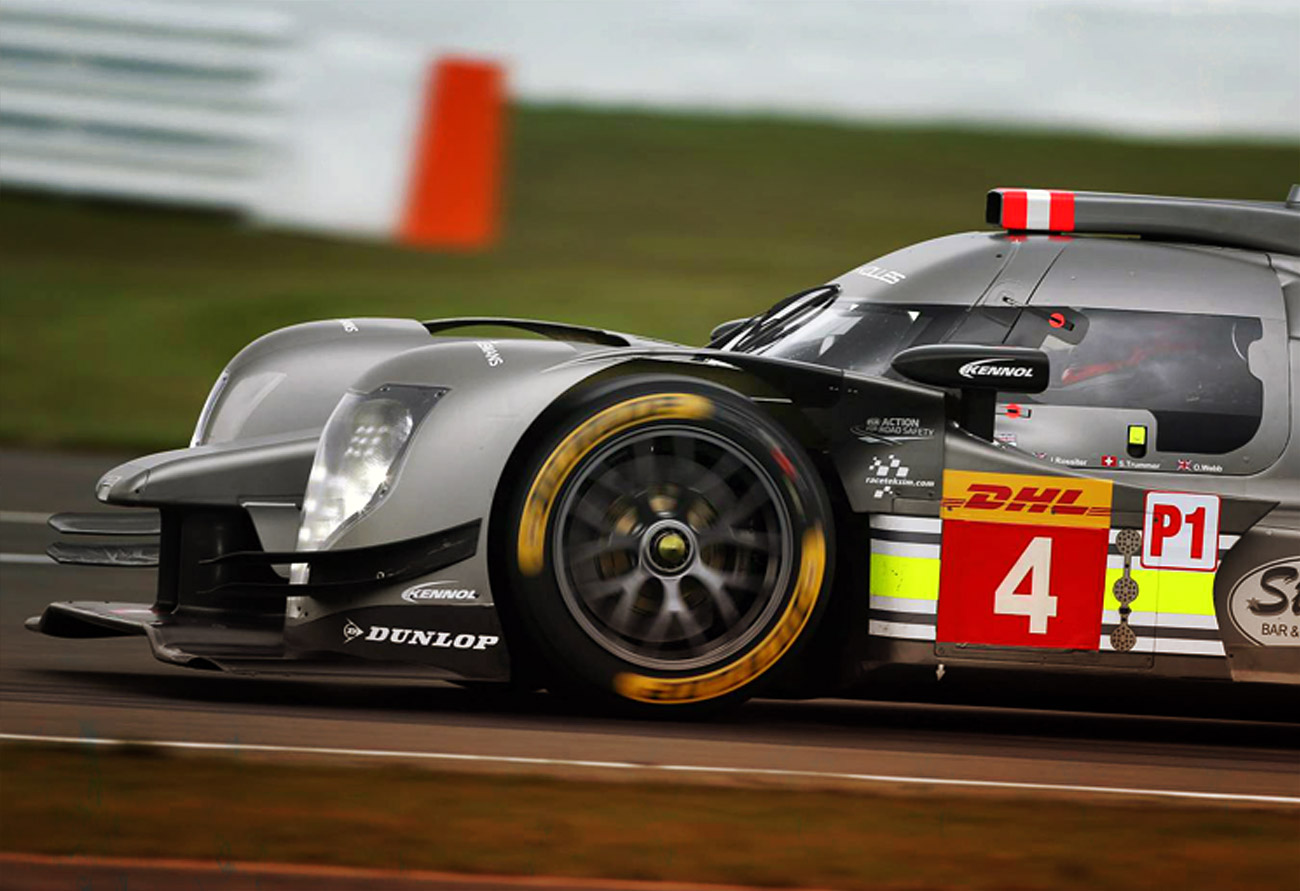 FIA WEC 2016: 1ST RACE, 1ST POLE, 1ST PODIUM.

For the kick-off of the 2016 FIA World Endurance Championship, KENNOL and ByKOLLES wanted to follow up on their great 2015 campaign. And taking the pole position, and a podium finish, in what will remain as one of the best WEC races, is a true blessing for the team and the drivers! The LMP1 Privateers has been a very challenging category last year, and it seems to be even tougher now! Let's have a closer look at what they think after this race in Silverstone last weekend.

When we saw the snow falling, whole paddock believed a joke… Surreal… It was true though!
James ROSSITER, pilote
▌
CAPITALIZING ON THE 2015 SEASON EXPERIENCE
ByKOLLES Racing obtained important insights regarding the vehicle's development and the tyres at the first race of the 2016 FIA World Endurance Championship (WEC) season. Oliver Webb (GB), Simon Trummer (CH) and James Rossiter (GB) finished the 6-hour race at Silverstone (GB) third, claiming a podium finish in the LMP1 Private Teams category. The week-end has also seen the KENNOL-sponsored prototype take the Pole Position, under very difficult weather circumstancies.
"The weekend was very interesting and provided a lot of important insights which will definitely help us in our preparations for the highlight of the season at Le Mans," says Boris BERMES, ByKOLLES Director of Racing Operations. "Due to the changeable conditions throughout the weekend, we had a chance to collaborate with our new tyre partner Dunlop in particular and test all available options. Our good work was rewarded with the pole position in our category."
"Unfortunately, we lost ground early in the race due to a suspension failure. Otherwise, we could have done even better. Finishing the race is particularly important for us. The team did a perfect job, and the drivers provided us with extensive feedback, which we will take into account in the further development of our CLM P1/01 AER. At Silverstone, our car had a new front end which worked great. We will take further steps over the next few weeks."
James ROSSITER, driver: "My start stint was pretty action-packed. I made it through the first hectic lap OK. Afterwards, I maintained a consistent and solid pace but was struggling later with understeering. We will work on the car set up for the next races. The partnership with Dunlop is new, just like several parts of the car. It offers a lot of potential which we will have to leverage. All in all, my return to the ByKOLLES team and the race in front of my home crowd was so much fun!"
▌
THE RISE OF A RUSSIAN RACING LEGACY
Simon TRUMMER, driver: "I completed the two stints in the middle of the race and the final 41 laps but didn't really have luck on my side. I took over from James in a good position. However, after five laps I had a failure on the rear suspension. Our guys managed to repair this quickly but we still dropped down ten laps in the meantime. Afterwards I struggled with a lack of grip on the first set of tyres at the front. The second set of tyres at the end of the race was much better, and we obtained important insights there for sure. We know much better now which tyre compounds work in the different conditions. I am looking forward to the race at Spa-Francorchamps in May!"
Oliver WEBB, driver: "My home race at Silverstone was great fun. The fans were fantastic as was the atmosphere on race day! We had dropped down the order significantly due to the previous failure when I started my double stint. Nevertheless, I did my best to catch up. I held a consistently good pace, especially in my second stint, and clocked numerous lap times of around 1:49 minutes. Both, the CLM P1/01 AER and the Dunlop tyres offer great potential. We learned a lot at Silverstone and will surely be able to improve the performance at the next round in Belgium."