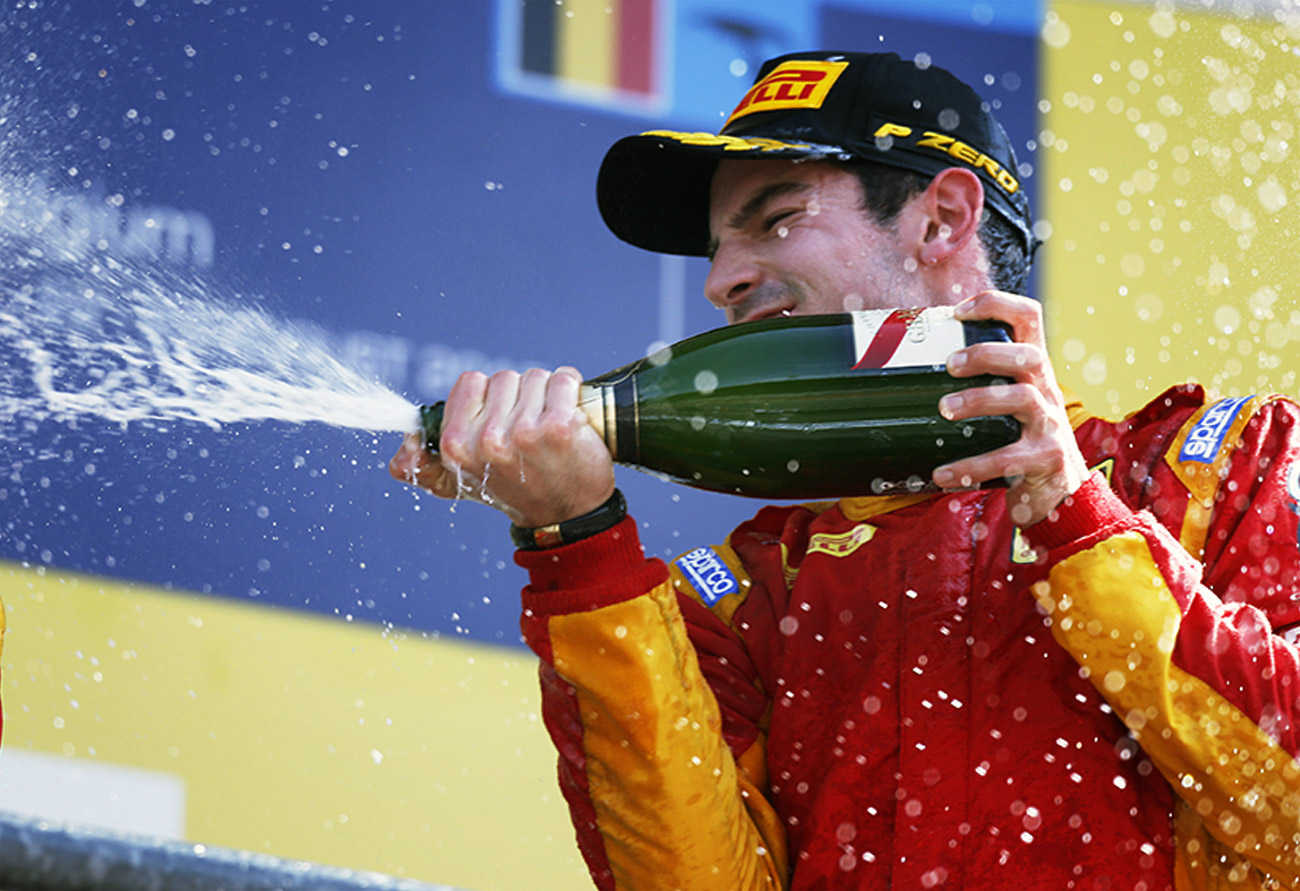 KINGS OF THE ROAD: DOUBLE-PODIUM AT SPA!

Young American driver Alexander ROSSI wins his first victory of the season in GP2, while his team-mate, scoring a second place, gives us the double-podium, at Spa-Francorchamps, one of the most mythical tracks over the World. With this first-class performance, both KENNOL-sponsored cars as well as driver Alexander ROSSI reinforce their 2nd place in the Championships, before Monza in a few days…

Congratulations to the team,for giving them not only quick but also reliable cars!
Thomas Couyotopoulo, sporting director
▌
FIRST DOUBLE-PODIUM THIS SEASON IN GP2 SERIES
After a brillant victory with Rafaele MARCIELLO last year on the famed Spa-Francorchamps F1 track, Racing Engineering, who was World Champion 2 years ago with KENNOL, shone again on this mythical track. The spanish-based team won the Sprint race of the GP2 Series thanks to young drivers Alexander ROSSI and Jordan KING, the American clinching its first crown this season despite many podiums.
Alexander made a good start moving up to second behind Jordan and halfway round the opening lap Jordan made a small error, running wide and the young American was able to move into 1st and had a lead of almost one second at the end of the opening lap over his teammate. The two Racing Engineering cars were holding the gap to Berthon in 3rd to just over half a second as both men concentrated on preserving their tyres. At the halfway point of the race, ROSSI was still leading KING by 0.9 seconds with BERTHON a similar distance behind the young Briton in 3rd and other race winner VANDOORNE 0.6 seconds behind the Lazarus car.
▌
A DRIVING LESSON AND A BIG SHOW
On lap ten VANDOORNE moved up to 3rd and by lap 12 he had closed in on the Racing Engineering pair and the gap from 1st to 3rd was 1.8 seconds but all 3 men were still being careful not to stress their tyres. On lap 14 PIC left the track at Stavelot and his car was stuck in the gravel trap causing a Virtual safety Car period, racing resumed on the following lap and Alexander made a very good restart while VANDOORNE went temporarily off-track following a brake lock-up allowing Jordan to pull away a little from the ART car.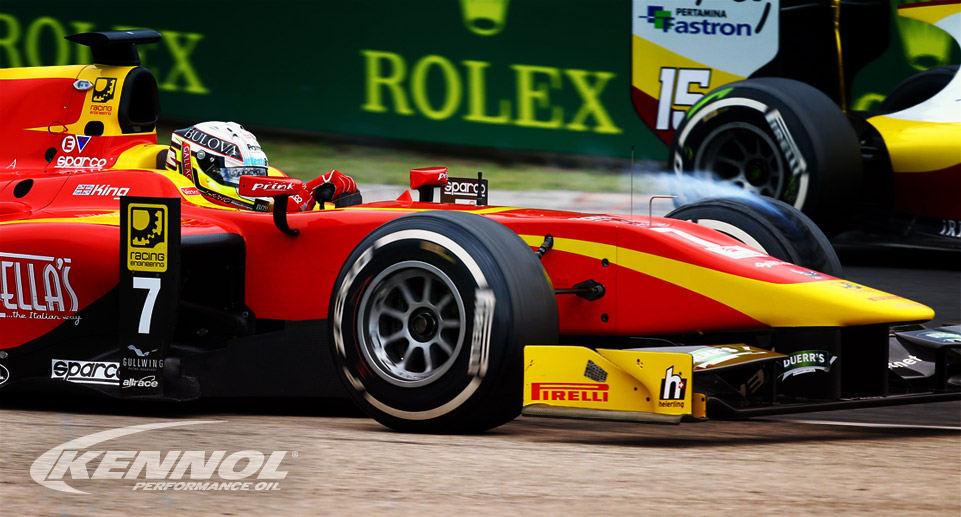 Alexander ROSSI, 2nd rank of the World Drivers' Championship:
"My start was good and I immediately started challenging for the lead in turn 1 and we were fighting all the way down into turn 5, where I was able to pass Jordan on the exit of turn 6. From there it was about managing the race, not only for the tyres, but also for DRS as well. It was very important for me to push it a bit in sector 2 in order to have enough of a gap when Jordan would have DRS. We were able to do this very well the whole race because we have a great car as evident by the team's first 1-2."
A fantastic result for the Racing Engineering team with both Alexander and Jordan driving perfect races, preserving their tyres and running first and second for the whole race with Alexander taking his first win of the year and Jordan taking his first GP2 podium. With this result Alexander moves back to second in the Drivers' Championship and Racing Engineering are also now second in the Team Championship. The next round of the 2015 GP2 Series will be at Monza in two weeks' time and the Spanish team will be looking for more wins on the Italian circuit.