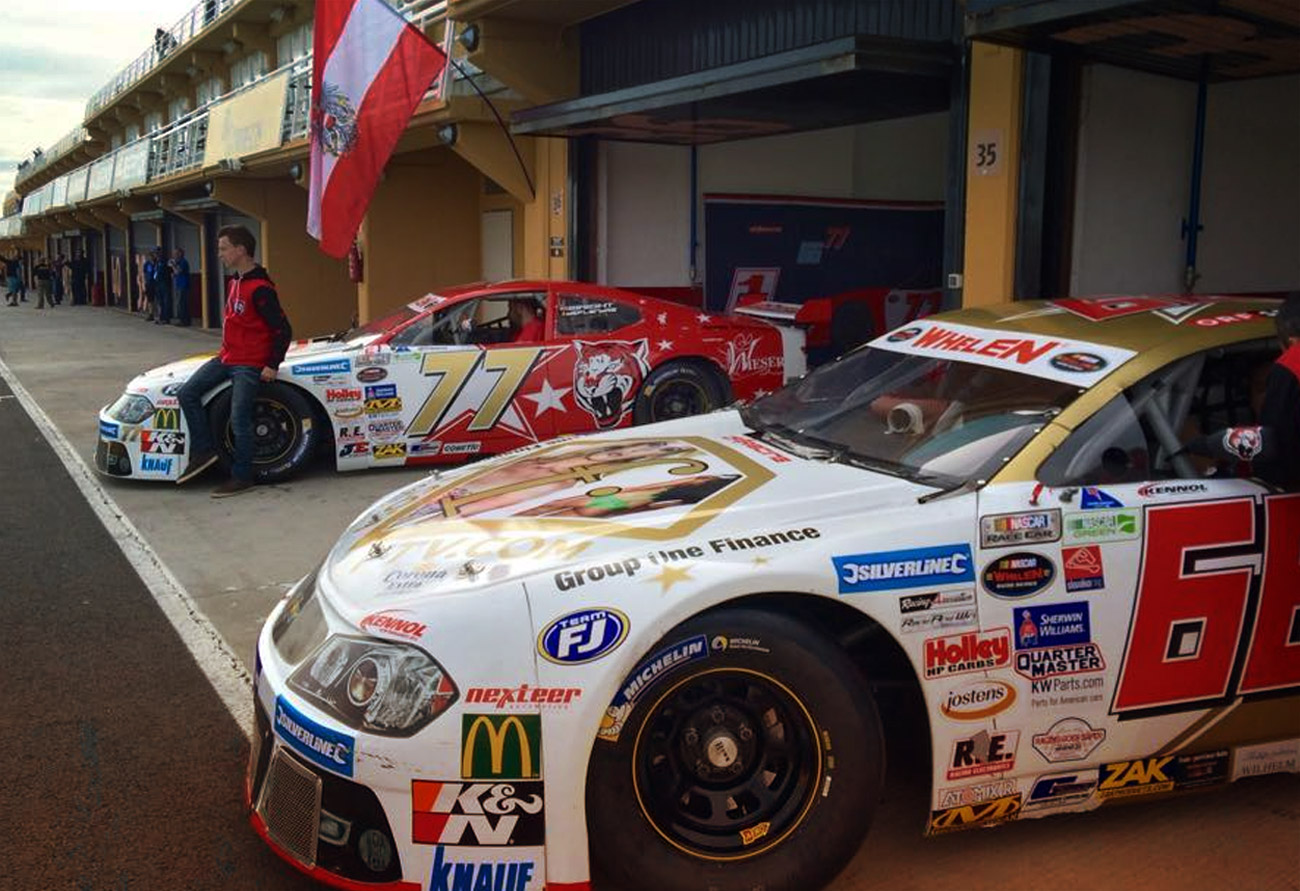 SERIOUS CRASH IN NASCAR FOR 2015 SEASON STARTER

The kickoff in Valencia, Spain, of 2015 NASCAR Euro Series has seen driver Christophe BOUCHUT involved in a serious crash. The hospital was confident, and we since know that he is to be expected soon behind a wheel, but this race accident was pretty serious. Even the car couldn't be rebuilt and repaired for the last race of the week-end. Let's have a quick review of what happened that day for the KENNOL-sponsored cars in NASCAR Whelen Euro Series.

This is like racing in the 80s: basic technology, good torque, everyone has the same engine, so you have to fight to stayon track…
Christophe BOUCHUT, driver
▌
AMERICAN THRILL IN EUROPE
When you hear about NASCAR, you first think "american". And when you hear about america in fast-paced racing cars and series, you think….KENNOL of course! For the 2nd season, we are involved in the European Championship, called NASCAR Whelen Euro Series.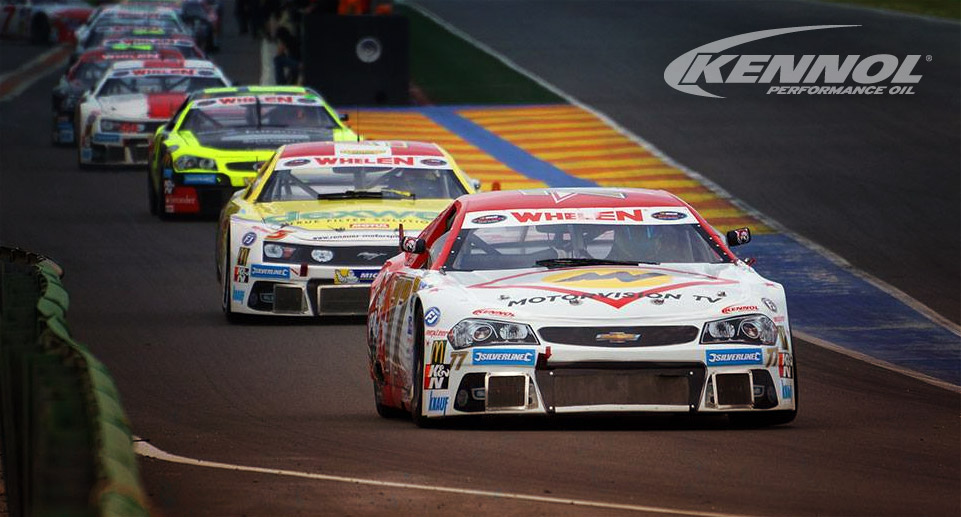 And since 2015, more than 350 millions fans all over the world will enjoy race-highlights and behind scenes of the NASCAR Whelen Euro Series, thanks to an action-packed 52-minute long magazine that will be broadcasted by 13 partners in more than 180 countries. Every fan across Europe will access the EuroNASCAR content, which will be available in different languages, thanks to many great partners : Premiere Sports UK will be the broadcaster for the United Kingdom while AB Moteurs will air to the French Speaking countries and Turkey. Motorvision will cover German-speaking countries, while Viasat will broadcast the NWES magazine in Scandinavia. Iberic fans will be able to follow the action on Canal Plus/Prisa TV in Spain and on Sport TV in Portugal, Mozambique, Angola and Capo Verde. ORF will also air the program on a large scale in Austria. Racing network Motors TV will be back to diffuse the NWES magazine in 42 European Countries and will also expand to the United States with THEMA and Latin America through AlternaTV.
The season is made up of 24 races, equally split among ELITE 1 and ELITE 2 divisions, on the best European tracks. Euro NASCAR introduced a stunning innovation on July 7-8, 2012 by organizing the first ever NASCAR race on an oval track in Europe on a half-mile speedway built in the downtown of Tours (France). With four races in two days, these 400 HP V8 monsters provide pure racing action and thrilling bumper-to-bumper battles as well as a lot of family fun around the track! In the pure NASCAR tradition, race fans can get closer to the action than ever and feel the unique in Europe paddock atmosphere thanks to drivers, teams and cars always available for the spectators.
▌
A VERY TOUGH SEASON START FOR THE TEAM
Sadly, despite the amazing atmosphere in Valencia (Spain) late april, for the first race week-end of the 2015 season, things quickly got complicated. Christophe Bouchut in car 66 had to start out of the box. He showed a great and impressive performance and went through the field up to 8th position. Unfortunately his race was stopped by an accident. Christophe was brought to hospital and a few minutes later it was good news, nothing was broken and it seemed he would recover soon. Since, the news are even better, and Christophe is expected back on track in a few days now.
The big crash of car #66 made it impossible to start three hours later in Elite 2, so DF1 Racing is sorry for Christian Malcharek that he couldn´t start his race. The mechanics worked on the car, but even for the sunday races it wasn't safe and performant enough to start the race.
Also car 77 with Luke Wright driving was involved in a start accident and not able to finish his race. But three hours later, young driver Guillaume Deflandre starting from 12th, finished in 10th position. Great race, Guillaume, and we look forward to having Christophe in great shape behind the wheel pretty soon.
KENNOL | 2015 NASCAR Euro Series – Valencia in 2mn with driver Luke WRIGHT