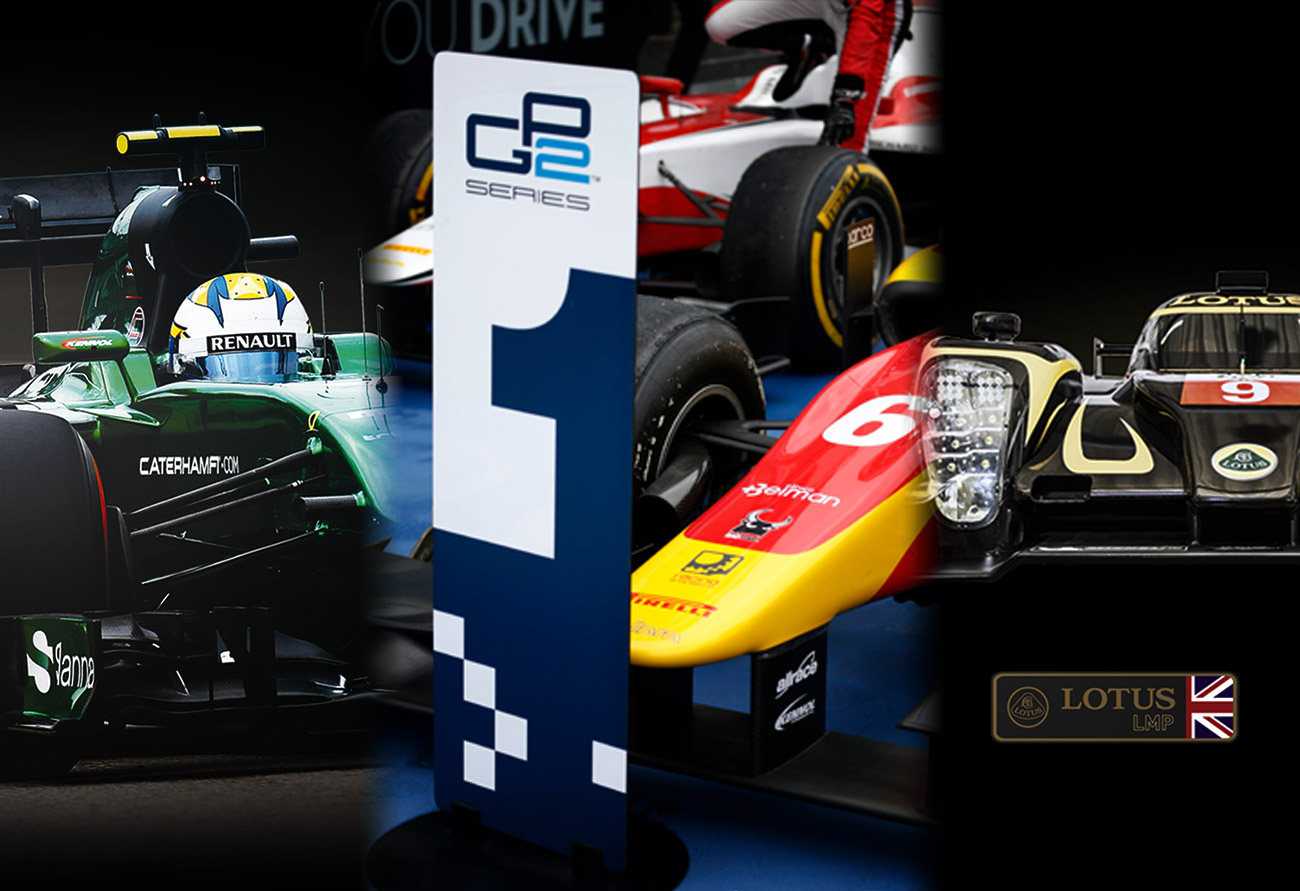 KENNOL ON TOP OF THE WORLD THIS WEEK-END

For the first time this season, KENNOL is engaged in the 2 most prestigious car racing series the same week-end: Formula 1 and WEC! The Singapore Grand Prix for Formula 1, as well as the 6H of the Circuit of the Americas in World Endurance Championship are going to be the centre of the highest mechanical performances worldwide for 3 days, and we are, of course, working on each of them, preparing as usual new solutions for our lubricants and technical fluids…

I hope this won't be my last podium this season!
Christophe BOUCHUT, driver
▌
THE GREAT SYNCHRONIZATION
Last week, KENNOL proudly announced its commitment to Formula 1, the most incredible racing series of the world. This is a great achievement, since we are the only independent oil manufacturer engaged at this ultimate level of competition. This is a great reward for our labour, but also the best possible warranty that KENNOL lubricants are developed with the highest level of performances you can find on the Earth planet.
This week-end's race takes place in Singapore, for one of the most exciting races of the season, on an urban roadtrack by night! CATERHAM F1 Team is already on stage, preparing, testing, fine tunning and practising with the 2 usual drivers, Kamui KOBAYASHI and Marcus ERICSSON.
Let's switch to the famous GP2 category, just one step behind the F1, but racing the same Grand Prix, the same week-end, on the very same track. Racing Engineering is eager to renew with the podium! Both drivers won this season, and Stefano COLETTI as well as Raffaele MARCIELLO still have some great stuff to show. The team is just one step from the team podium as well at the championship, after the fantastic World Champion Driver title clinched last season. Next race takes place in Sochi in October, with the F1 teams as well, and no doubt tha the fight will be tough as usual, since each young driver tries, thanks to the visibility earned by the GP2 Series worldwide, to reach the ultimate category next season: F1…
▌
A BRAND NEW PROTOTYPE WITH LOTUS
Finally, in World Endurance Championship, our partner team LOTUS LMP1 is baptizing its brand new prototype this week-end à the famed 6H of the Circuit of the Americas, in Texas! After a great deal of development, administration decided to cancel the car at Le Mans earlier this season, but the team then managed to prove that everything was really conform to all rules of the FIA championship, for the highest category. After a great podium last year in the same conditions, with the brand new LMP2 prototype, Christophe BOUCHUT and his fellow drivers will have a big taste of revenge in 2 days.
So keep an eye open on both of these great races across theweek-end, and let's meet here next week for other news of KENNOL's engagements in competition!