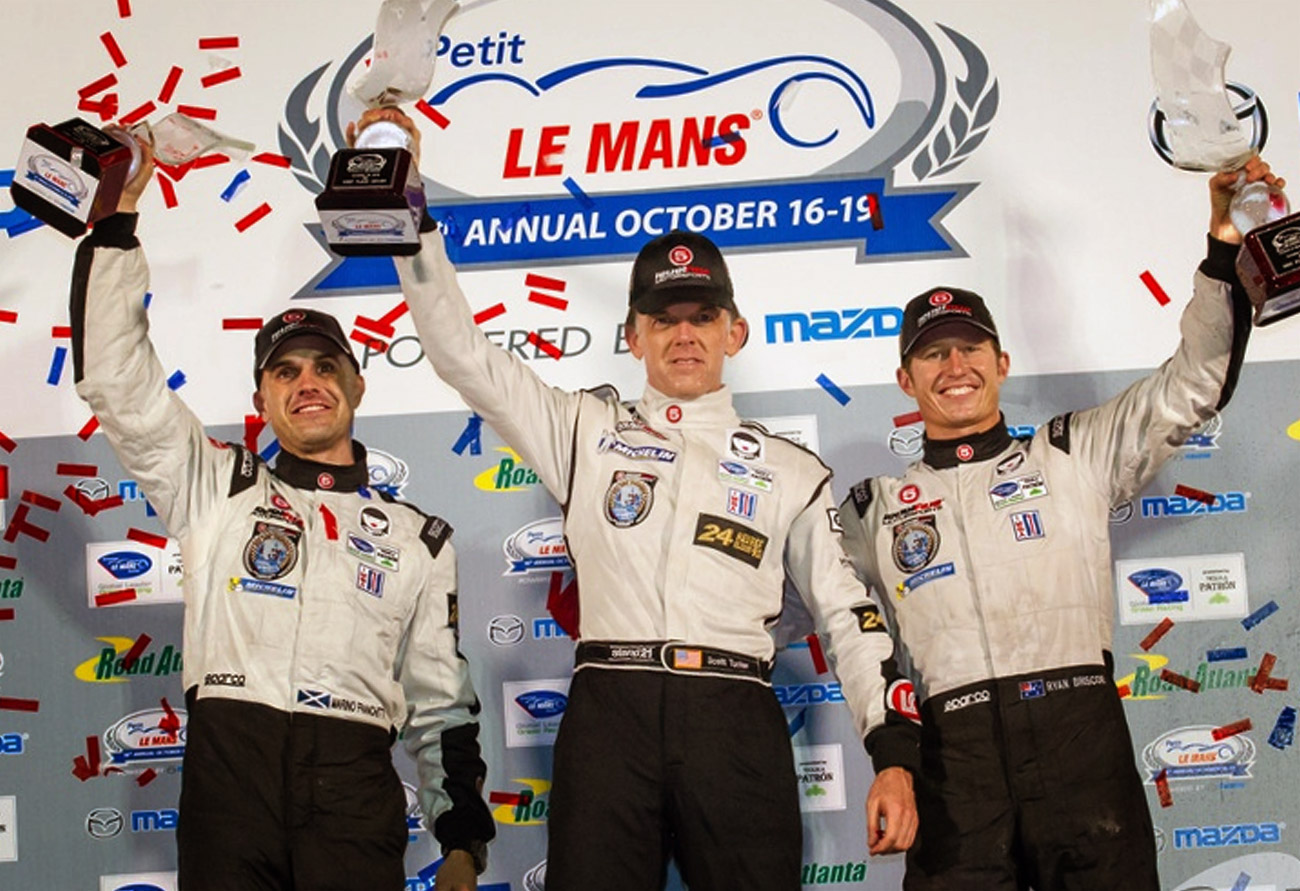 ALMS CHAMP FOR THE 4TH TIME IN A ROW!

KENNOL is proud to be part of the adventure of Scott TUCKER and Level 5 Motorsports, who become, for the 4th time in a row, ALMS Champion (Driver & Team) at the end of this thrilling 2013 season! For the last race of this mythic series, and before the raise of the new TUDOR United SportsCar Championship (ALMS and Grand-Am reunited), all LMP2 records will stay forever written in history, for sure.

We put the work in for itso I feel like we deserve it.
Scott TUCKER
▌
THESE RECORDS ARE WRITTEN IN STONE FOREVER
It was a banner day for Scott Tucker and Level 5 Motorsports at Road Atlanta, as the team principal earned his fourth consecutive American Le Mans Series championship with a thrilling victory in the series-ending Petit Le Mans. Tucker joined co-drivers Marino Franchitti and Ryan Briscoe on the top step of the podium Saturday evening following 1,000 miles of action-packed racing, which saw the team cap off its remarkable run in the ALMS.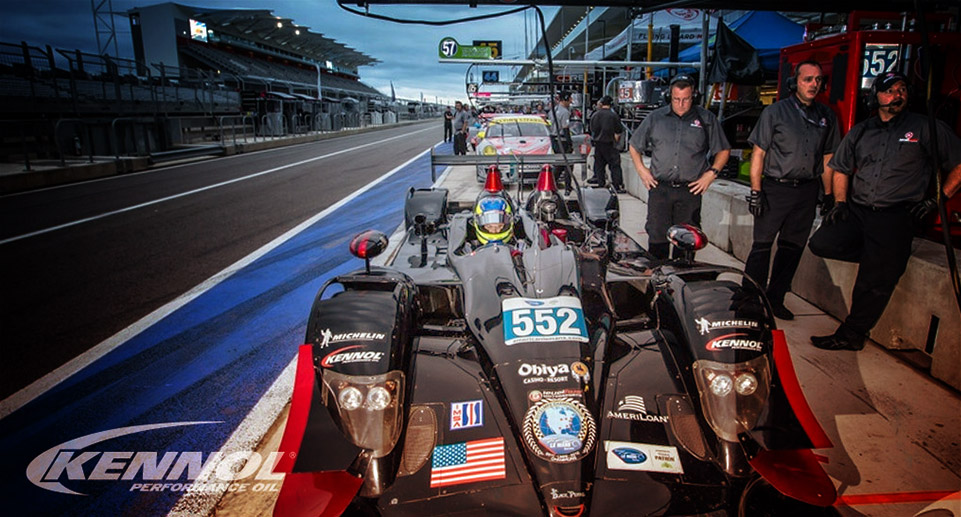 Level 5's No.551 Honda Performance Development ARX-03b prototype bounced back from a challenging first half of the race, which was mixed with changing weather conditions, to take the fight to the No.01 ESM car. An impressive closing stint by Briscoe, and a quicker final fuel-only pit stop for the David Stone-led organization, got the IndyCar star out ahead of rival David Brabham. From there, Briscoe managed to expand his margin, taking the checkered flag for his 5th win of the season and the team's 9th in 10 races. It capped off a remarkable season that also saw Level 5 become one of the most successful organizations in ALMS history with four consecutive team's titles, matching the likes of Audi Sport and Alex Job Racing in the record books.
"It was a really tough race for us today," Briscoe said. "It was definitely an uphill battle. I wasn't sure if we were able to get back on the lead lap. But one thing was for sure: Nobody on the team was going to give up. It was definitely one of those deals today where we kept on fighting. We double stinted soft tires in the middle of the day and ran really fast lap times. I got back in the car late and had a really good battle with Brabs," Briscoe continued. "We got him on the last pit stop with the splash and dash. They had a little miscue in pit lane and once again our Level 5 guys just executed absolutely 100 percent, no mistakes at all. Hats off to the entire team for that. We had the speed to hold him off. I couldn't believe it when we were leading the thing and taking the win. Great effort by everybody and great job by Scott on the championship. He puts in a huge effort and it's great to see."
▌
THE NEW AMERICAN CHAMPIONSHIP RAISES…
"All of the associates at HPD can be proud of their efforts and the results they produced in sports car racing in 2013; a combined total of 18 wins in LMP1 and LMP2 is a new record for Honda," said Allen Miller, HPD's performance development large project leader, sports car racing. "But we're already looking forward to next season, with the new TUDOR United SportsCar Championship providing increased prototype competition for Honda and HPD."
Indeed, the united championship will mix LMP2 prototypes, GT cars, and Daytona prototypes! An exciting perspective, no doubt about it, and the past experience of Tucker and Level 5 in Grand-Am could come in handy for the opening race of the season….at Daytona! It's been an all-time dream for Scott Tucker to win the 24 hours race at Daytona, and after a 3rd-pace podium in 2010, maybe the pace is good enough for them now…
For now, season is over, you can still enjoy many memories of the last ALMS season in history by checking on the ALMS.com, website, for free!
And for your pleasure, enjoy this exclusive video report of the whole week-end with KENNOL and Level 5 team:
KENNOL | 2013 ALMS – Petit Le Mans