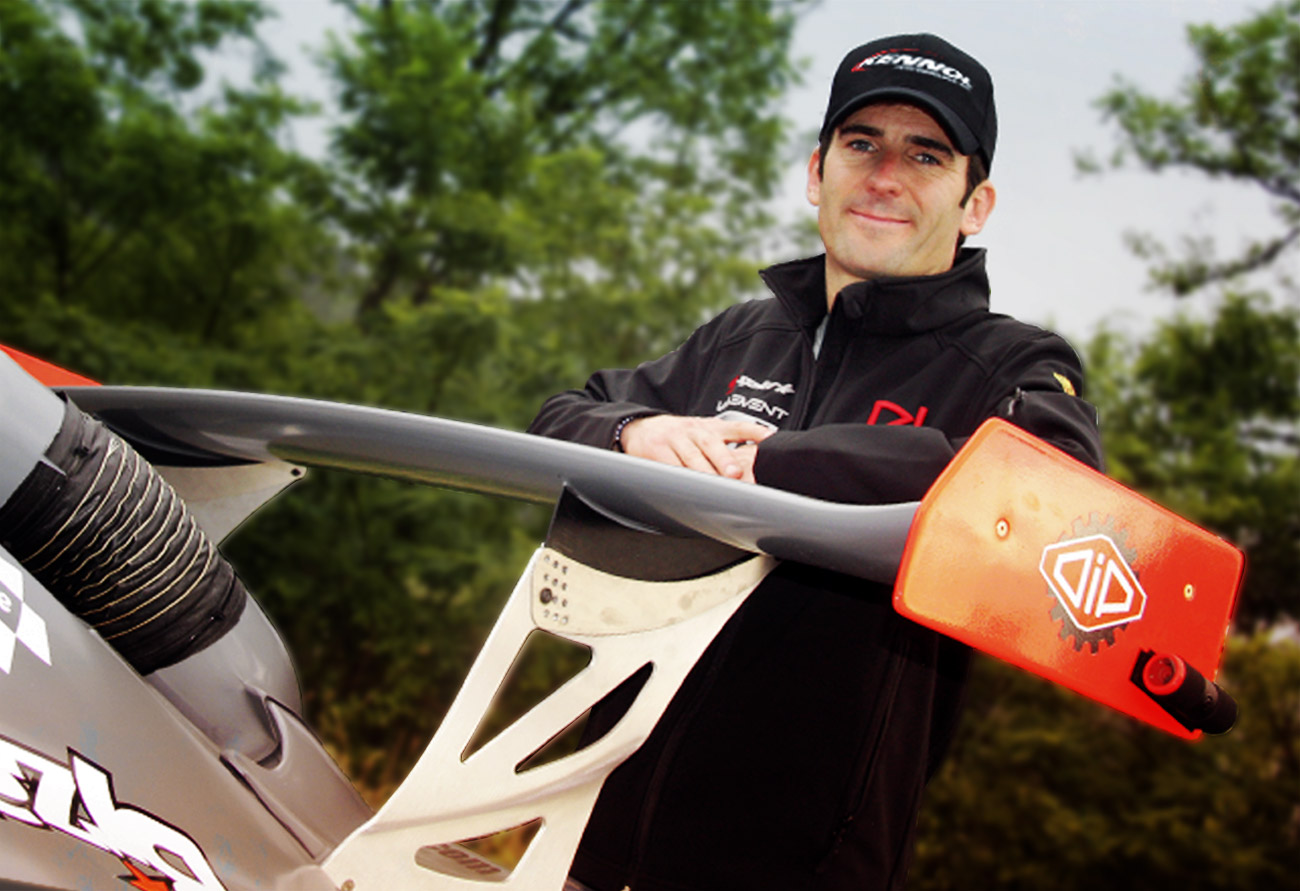 KENNOL AND ROMAIN DUMAS AT PIKES PEAK 2012

For the very first time, KENNOL partners with Endurance world-class star Romain DUMAS to face the tremendous and famed Pikes Peak race! This mythical race, this huge and difficult climb, is the first set of the new partnership between frenchman DUMAS, who won at 24H of Le Mans, 12H of Sebring, 24H of Spa-Francorchamps, 24H of Nurburgring… and KENNOL who want to explore together several racing situations.

Everything went good, the balance is OK for me!
Romain DUMAS
▌
A 1ST TRY BEFORE A MORE SERIOUS COMMITMENT IN 2013
KENNOL and Romain Dumas were secretly and actively manoeuvering and preparing these last weeks, in the wait of the famed climb of Pikes Peak. Indeed the frenchman will take part for the first time to the most mythical and feared climb race of the world early July! A few weeks ago, he and KENNOL were testing the latest evolutions brought to the huge Porsche 911 GT3 R, on the track of Alès, France. And everything seems to be positive…
After a shakedown during the Spark Motor Festival at the end of April, Romain Dumas once again got behind the wheel of the machine that will take him to 4,301 metres and the top of Pikes Peak. Since last month, the Porsche 911 GT3 R has unmistakably evolved: shocks, gearbox, motor, and of course aerodynamics…The team has actively worked to adapt the car to such an atypical race. It was at Pôle Mécanique d'Alès, in public, that Romain put these evolutions to the test. "The tests went perfectly well," he said. "We were able to dial in base settings by simulating the speeds and distance of Pikes Peak. The balance of the car suits me and the new additions are positive, notably in terms of the aerodynamics. Pikes Peak will be a big challenge with a certain number of discoveries. We're trying to reduce the amount of unknowns and arrive in Colorado as prepared as possible."
Romain Dumas and his team also took advantage of this test to evaluate different tyre compounds. "We tested several solutions and we've gained precious information,"he explained of the French tyre manufacturer's partnership. "It's an opportunity that we seized without hesitation." declared Serge Grisin, Motorsport Director at MICHELIN.
During this testing session, the Porsche 911 GT3 R was also wearing its final colours. Along with Spark and AC Sport, new partners have come onboard: HARIBO, KENNOL, RICHARD MILLE and MICHELIN. The Porsche 911 GT3 R, which will carry the No. 47 at Pikes Peak, is now set to travel and will head this Wednesday to the United States. After technical verifications on July 3, the car will attack the famous mountain for the first time during free practice on the Fourth of July.