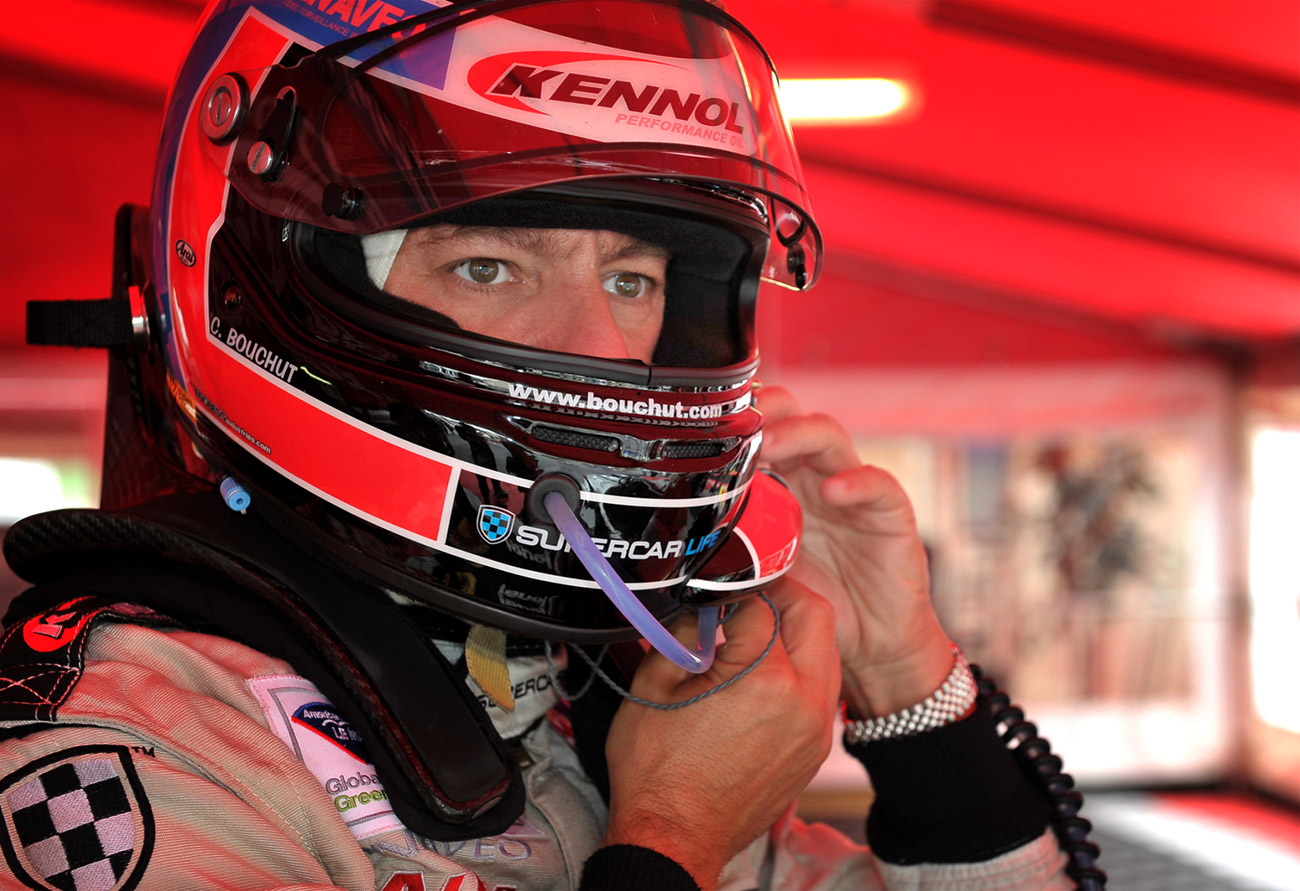 WINTER TEST BEFORE GREAT WEC OPENING AT SEBRING

After a tremendous 2011 season Level 5 and KENNOL are preparing the 2012 quest for new titles, and will inaugurate these upcoming challenges with the traditional Sebring Winter Test next week-end. This is the perfect preparation since the great opening of new FIA World Endurance Championship takes place at the 60th 12H of Sebring in a few weeks. And the team is impatient to see how the 2 new Honda Power Development prototypes work on this track.

We're going to represent USA in the best possible light on the world's stage!
Scott TUCKER
▌
ANOTHER POSSIBLE VICTORY AT SEBRING
Level 5 Motorsports has tremendously grown since its ALMS debuts in 2010. Wins, records, titles and crowns… And after an amazing 2011 season with KENNOL, the 2012 challenges seam to be as exciting as expected for such an ambitious team. Of course, they are going to fight in order to keep their ALMS Team and Drivers titles (2010 and 2011), but they also are to face the gruelling international struggle of the new born FIA World Endurance Championship. Indeed, this season sees the raise of this official global Endurance championship, supervised by the FIA, which includes the most prestigious Endurance races in the world. And KENNOL has already won these races in the past, which means competition is gonna be tight with all these new opponents in 2012!
Level 5 and KENNOL are back to Sebring, Florida, to take part in next weekend's Winter Test days with TUCKER and Christophe BOUCHUT, and other drivers yet to be revealed. On the land of their past victories (they won the 2 last 12H of Sebring in 2 different categories), no doubt that the 2011 ALMS Champions are willing to give their new Honda Performance Development ARX-03b's a taste of performance on that track.
While their double podium result last year was achieved with 2 Lola-Honda Coupe, Level 5 will have a new HPD ARX-03b as its weapon of choice in 2012, as it aims for victory in one of the world's greatest endurance race. "We're happy to be returning to Sebring this year in what we believe will be a competitive package with the new HPD ARX-03b," team manager David Stone said. With the American Le Mans Series' annual Winter Test at Sebring International Raceway less than one week away, work continues at Level 5's Madison, Wis. headquarters to prepare its new HPD cars for the new year. The team took delivery of the first new ARX-03b chassis late last week, with one of the new 2012-specification LMP2 cars expected to be ready for action.
▌
A NEW ERA IN THE ELITE ENDURANCE WORLD
Level 5 and KENNOL earned an automatic invitation to Le Mans thanks to their LMP2 victory in last year's Petit Le Mans, where Tucker, Bouchut and Joao Barbosa scored an impressive sixth place overall finish in the American Le Mans Series season-finale. It capped off an incredible 2011 season, which saw a sweep of 5 victories and back-to-back ALMS titles! Awarded by the Automobile Club de l'Ouest, organizers of the legendary 24-hour French endurance race, Scott Tucker's championship-winning team will take on the best of the world in a deep LMP2 field this June.
"We're very proud of our past accomplishments and championships," said Tucker. "Getting an invitation to Le Mans is something we have worked very hard for and we're honored and humbled at the same time in receiving it."
Tucker, who will be returning to Le Mans for the third consecutive year, will face a record level of competition in the LMP2 category thanks to the birth of the WEC. No less than 18 entries have been confirmed, with Level 5/KENNOL being only one of two teams to fly the stars and stripes of America. Last year, they finished on the podium in the team's debut and were also the highest-placed American team in the race. 2012 WEC great opening takes place in Sebring before moving to Le Mans in June, and based on the results earned on these 2 tracks last year, no doubt that Level 5 and KENNOL are going to highlight the international stage with their talent and performances this season!