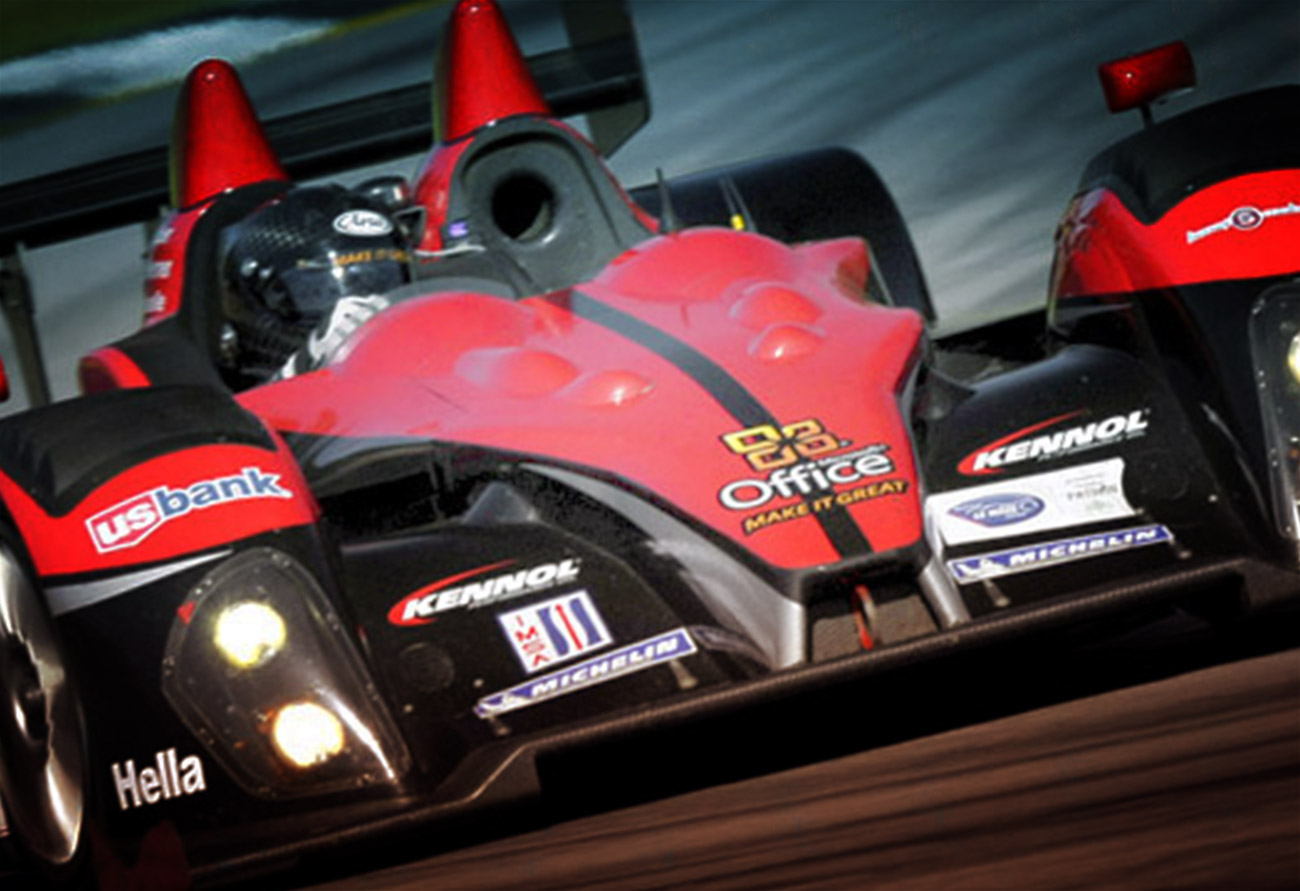 TUCKER ALMS CHAMPION, WITH KENNOL!

Scott TUCKER is the first ALMS LMPC Champion! After a long and difficult season, after many podiums but also several accidents, TUCKER takes the first crown in this new category of Le Mans Series. Once again, KENNOL is proud to show its PERFORMANCE and ENDURANCE level over a season, with prestigious victories, such as SEBRING and Petit LE MANS!

The team is very strong,
and showed what it was made of today.
Scott TUCKER

▌
AN UNFORGETTABLE SEASON
TUCKER and the Level 5 Motorsports team have been stellar from the drop of the green flag at Sebring in March to the checkered flag at Road Atlanta Saturday night. TUCKER never lost the lead in the standings all season. The victory at Road Atlanta was Tucker's fifth of the season.
He came into the Petit Le Mans tied with Gunnar JEANNETTE of Green Earth Team Gunnar, who is 20 years younger than TUCKER. However, the No. 99 ORECA FLM09, driven by JEANNETTE, Christian ZUGEL and Elton JULIAN, did not respond well to the pressure applied by Level 5. During the early stages of the race, the team's No. 55 LMPC entry, driven by Christophe BOUCHUT, was closing quickly on JEANNETTE.
From there, the Green Earth Team seemed to have more misfortune as they encountered several more problems. They ultimately finished sixth in the LMPC class for the race, 67 laps behind Level 5 Motorsports. "You have a lot of things to battle in endurance racing" said TUCKER. "We've had our ups and downs throughout the year. But this team knows how to battle adversity."
TUCKER logged almost 5 hours driving the Level 5 entries, more than most of the drivers in the event. Along the way, he recorded fast laps and picked up positions on the field, including an amazing stint where he lapped the 3rd place car and secured the 2nd position.
The 2010 season also saw BOUCHUT reach a major milestone in his storied career. The French driver chalked up win number 100 at Mid-Ohio Sports Car course earlier this season. Saturday's win gives BOUCHUT another team Championship, adding to his already impressive resume, including wins in the 24 Hours of Le Mans and the Rolex 24 At Daytona.
The Championship win was also special for the team's primary sponsor, Microsoft Office 2010. On board since the season-opening win in Sebring, the software company has been engaged with Level 5 behind the scenes helping the team to manage the incredible amount of data the team needs to analyze, every lap of every race. « Congratulations to the Level 5 team on winning the LMPC championship at the Petit Le Mans, » said Chris BARRY, Director in Microsoft Office."We're proud of this partnership".
"This was a season I will never forget" said TUCKER. "Every podium is special. But to earn a National Championship — let alone two in one season — is truly remarkable."