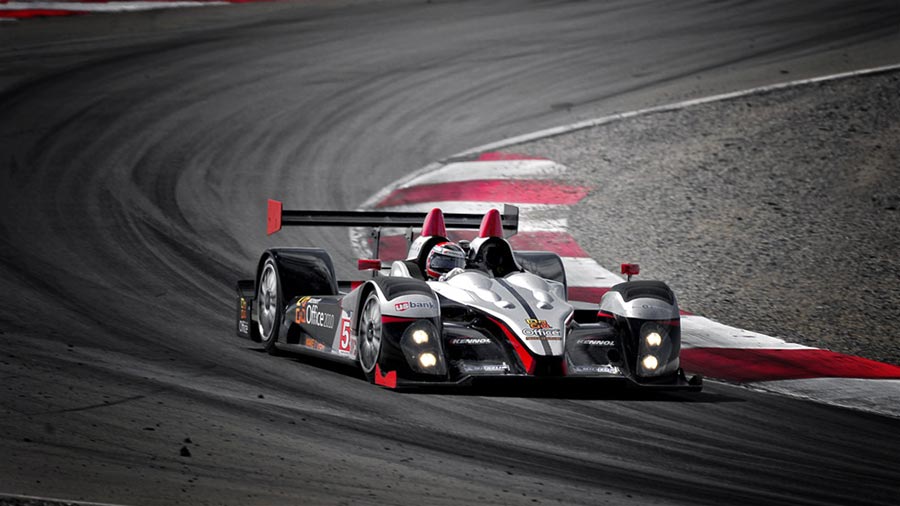 4TH PODIUM IN A ROW FOR LEVEL 5!

ALMS championship is pretty tight, but Christophe BOUCHUT and Scott TUCKER keep winning most of the races. After qualifying in 2nd place, they took the lead and, one more time, shown that nobody could touch them. Second victory this year on the Utah track for TUCKER, and 99th victory in Christophe BOUCHUT's career… Should we expect this milestone to be reached next race?

▌
EVERY VICTORY IS SPECIAL
Scott Tucker counts Miller Motorsports Park among his favorite race tracks. Nothing will change his attitude after he and the Level 5 Motorsports team won the LMP Challenge class at the Larry H. Miller Dealerships Utah Grand Prix American Le Mans Series race Sunday.
Driving the No. 55 ORECA FLM09, Tucker and Christophe Bouchut dominated the LMPC class, taking the checkered flag a lap ahead of the No. 99 Green Earth Technologies ORECA FLM09 of Gunnar Jeanette and Christian Zugel. In the process, the Level 5 Motorsports duo extended its lead in the ALMS LMPC class point standings.
The win also put Bouchut one step closer to a major career milestone as he is now just one win away from a remarkable 100 professional race wins. « It is hard for me to believe, » said Bouchut of his 99th win. « I have had a good bit of success and I am certainly proud to be able to part of this winning team. Every win is special. It never gets old. »

▌
3RD VICTORY FOR TUCKER AND TEAM LEVEL 5 MOTORSPORTS
The victory was the third this season in ALMS for Tucker and the Level 5 Motorsports team. The team also won the LMPC class at the 12 Hours of Sebring and at Mazda Raceway Laguna Seca, both endurance events. The No. 55 Level 5 Motorsports team qualified second in class on Saturday behind the Green Earth Technologies team.
« We've proven we can do very well in the endurance races. Now, we've got a victory in one of the shorter events, and it's pretty sweet, » said Level 5 Motorsports team engineer David Stone. « Scott certainly knows his way around Miller Motorsports Park, and that's a big advantage for us. His experience here was a huge factor. Christophe also knows his stuff here. You couldn't ask for a better run. » Level 5 Motorsports' second entry, the No. 95 ORECA FLM09 driven by Tucker and veteran Andy Wallace, finished fourth in class, one lap behind.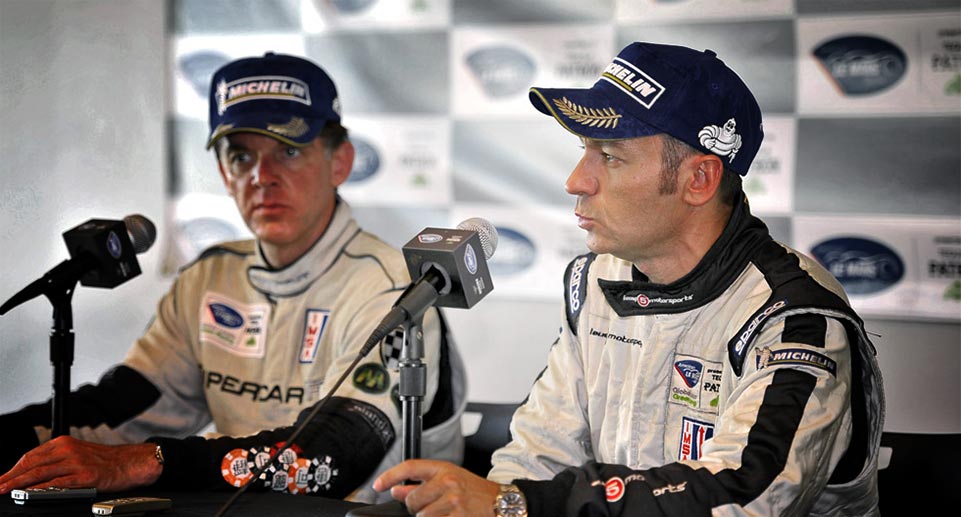 With five races remaining on the schedule, the Level 5 Motorsports team is looking strong in its bid to win a historic championship in only its first season in the American Le Mans Series.
« From my first days as a racer, I've closely watched the American Le Mans Series, » Tucker said. « It's always been my goal to win a championship here. We've certainly still got a lot of work to do. But, I'm very pleased about the start we've had. Three victories in four races isn't too bad at all. »