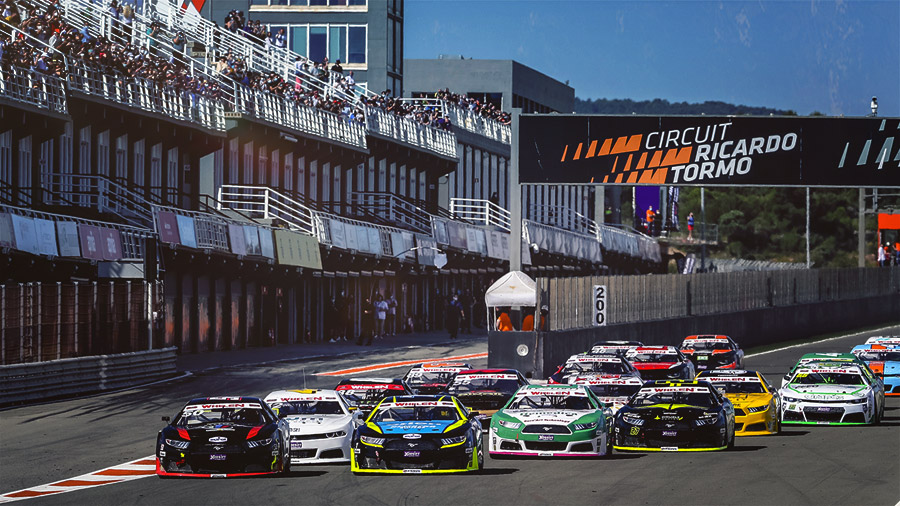 EURO NASCAR ONCE AGAIN WITH KENNOL!

For the 5th season, KENNOL is the Official Supplier of Euro NASCAR. And despite the complicated context, this 2021 kick-off in Valencia, Spain, has been a total show! Intensity, performance, new equipment, sun, everything was reunited to give the public a perfect opening for what is regarded as the best automotive show in Europe. Let's give it a look!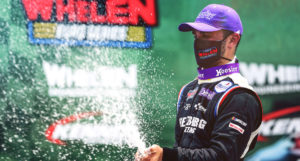 ▌
NEWS IN CONTINUITY
This 5th season of NASCAR Whelen Euro Series is to be a huge one. 2020 was tough, but stands as one of the most engaged seasons ever. And what we saw last weekend in Valencia, in Spain, perfectly confirms that. On the KENNOL side, the supplied range of lubes sticks to the usual ones, with the broadly-acclaimed KENNOL ULTIMA 75W140 and a slightly enhanced KENNOL ULTIMA 15W50. Meanwhile, Euro NASCAR introduced a game-changing innovation: a sequential command for the NWES gearbox. This new feature will be immediately available to all NWES teams, making the European Championship the first NASCAR series to adopt a sequential gearbox in the World!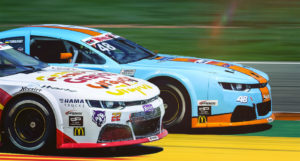 Technically, this is to give the teams more performance, and more reliability. This feature has been developed by TeamFJ over the last 2 years. It also allows the driving to be more accessible, and fun. The 60th official Euro NASCAR car was delivered in March, to be driven by former Formula 1 World Champion Jacques Villeneuve.
▌
INCREDIBLE BATTLES ON FIELD
On track, those changes translated in a fierce battle all weekend long! 2019 Champion Loris Hezemans clocked a crazy 1:41.156 lap around the 4-km track to grab the first Pole Award of the new season. While his teamate in Pro2 also grabbed his pole, for just 0.021 seconds.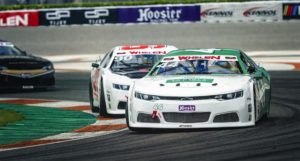 At the green lights, 2020 reigning Champion Alon Day took the lead over the Dutchman. The race saw intense battles for each position, and lap after lap, the drivers kept overtaking each others. Due to penalties, Hezemans saw his 1st victory of the season earned with slightly less intensity in the end. On the 2nd race, same contenders, same scenario. But Hezemans managed to contain his opponents all race long. And clinches his 2nd win, to score a perfect weekend: pole position, and 2 victories, also grabbing the fastest lap time in race.
The 2021 NASCAR Whelen Euro Series will return in June with the NASCAR GP Czech Republic. All qualifyings and races will be broadcasted live on EuroNASCAR's social media channels – YouTube, Facebook, Twitch – and Motorsport.tv.