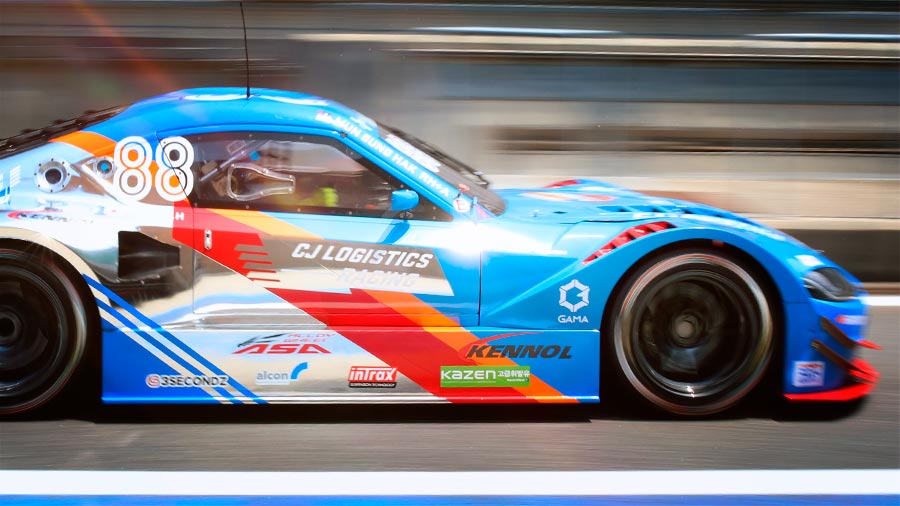 KENNOL PERFORMS IN CJSUPERRACE

In the heath of the South Korean summer, KENNOL performs in the CJSuperRace National Championship. With no less than 4 cars, distributed within the 3 elite categories, our partner teams already do good, and clinch their first points at both Drivers and Teams rankings. With highly watched battles on track!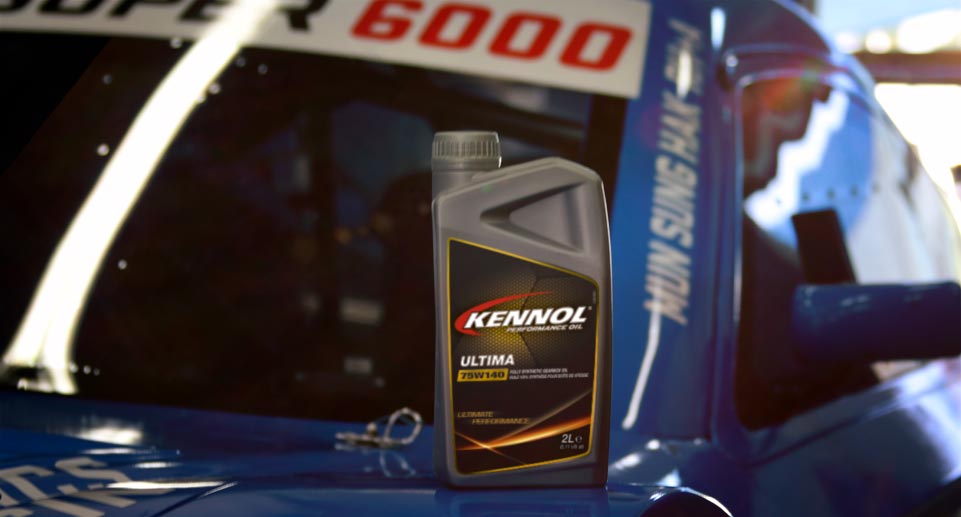 ▌
THE ELITE OF SOUTH KOREAN RACING
The national South Korean car racing Championship is called CJSuperRace. The series is made of 4 categories, of GT cars only. And the most challenging is the Super 6000, in which KENNOL has 2 partner-cars. The 2 other ones are distributed in GT1 and GT2.
The 11 teams of the elite category are all followed by oil brands. Because motor oil is a very serious matter in South Korea. National petroleum companies are involved in the daily energy needs of the population. Which means that each brand has to find its place in the daily advertising menu of each inhabitant. And KENNOL is displayed on no less than 4 cars.
We are happy to see our products finding their way on this market, thanks to those good partnerships.
Claire SOCHELEAU, Export Manager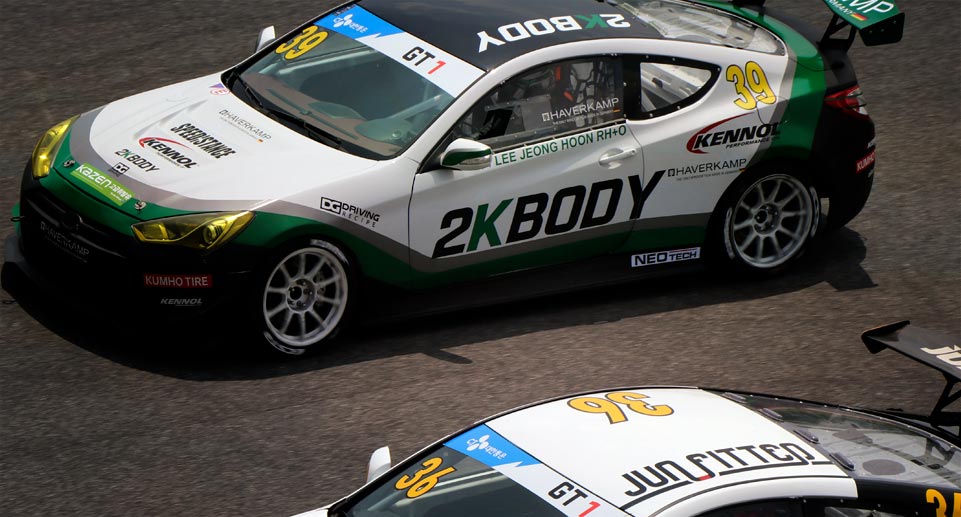 South Korea has been one of the 1st countries to enjoy the KENNOL ULTIMA 75W140 (transmission & driveline limited slip). Apart from our racing partners Euro NASCAR and Wolf Racing Cars, with whom we developed this highly regarded product.
▌
INTENSE BATTLES
The 2020 championship has been postponed, like many others. But end of June, the first 2 rounds took place on the Korea International Circuit. CJ Logistics Racing cars #88 and #63 shown great potential. Their battles in the Top 10 and glorious overtakings put the KENNOL logos under the spotlights.
2K Body racing team did very good too. With podiums and a victory in the GT1 and GT2 categories, the asian team takes over many first-class teams and shows how good the KENNOL solutions can be!
4th round is to take place August 15th.