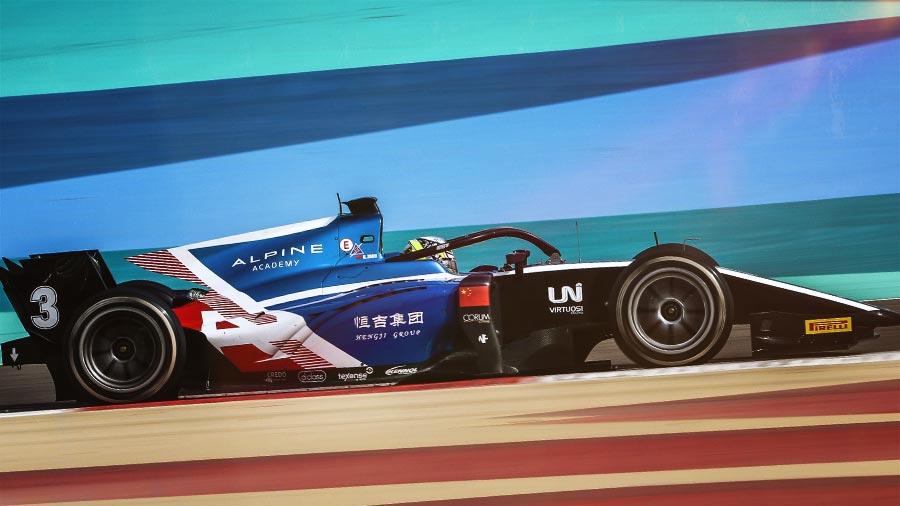 1ST RACE, 1ST POLE, 1ST WIN, IN FIA F2 2021

For the first race of 2021 in FIA Formula 2, KENNOL and Virtuosi Racing did good: pole position, double-podium, and victory. The Bahrain International Circuit saw the young Chinese talent Guanyu Zhou perform all weekend long. And in the same fashion, take the lead of the Drivers ranking, while the team lays in second position.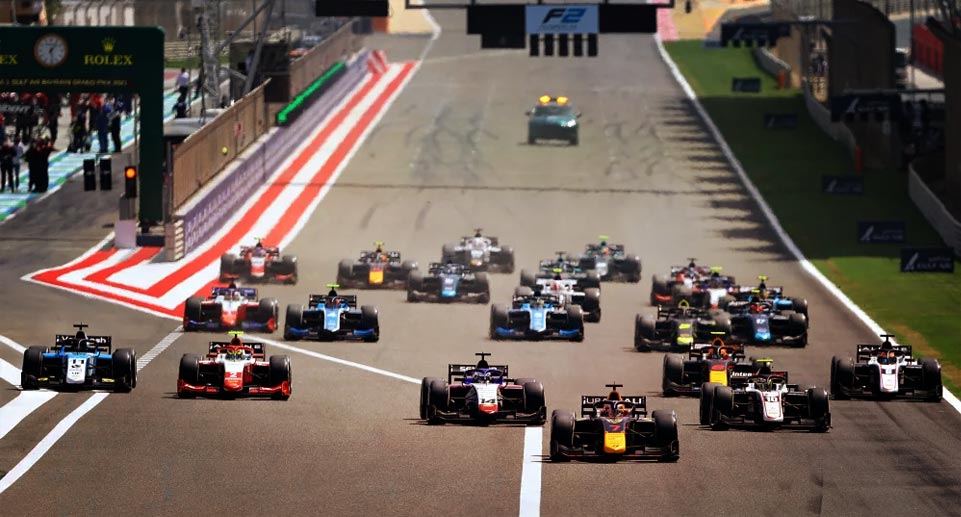 ▌
A PERFECT START
KENNOL partner team in FIA F2, Virtuosi Racing, started the year in style! By securing pole position and P3 in the first qualifying session of the 2021 season, both drivers shown the kind of pace we could expect from them. And indeed, the Bahrain International Circuit in Sakhir has been the theatre of a great performance from our team.
Brazilian rising-star Felipe Drugovich has been the 1st to shine in free practice. He led the pack, and shown the pace the team could pretend to during the weekend. And a few hours later, this pace was confirmed by the qualifying session! The #4 car was on front of the timesheet all along. So fast that opponents started to find motivation and great trajectories, to beat the reference time… Until the very last minute, when teammate Guanyu Zhou signed an almost perfect lap, and clinched the 1st pole in this first race of 2021.
It was probably one of the greatest laps I've done in F2 qualifying.
Guanyu Zhou, KENNOL-sponsored car #3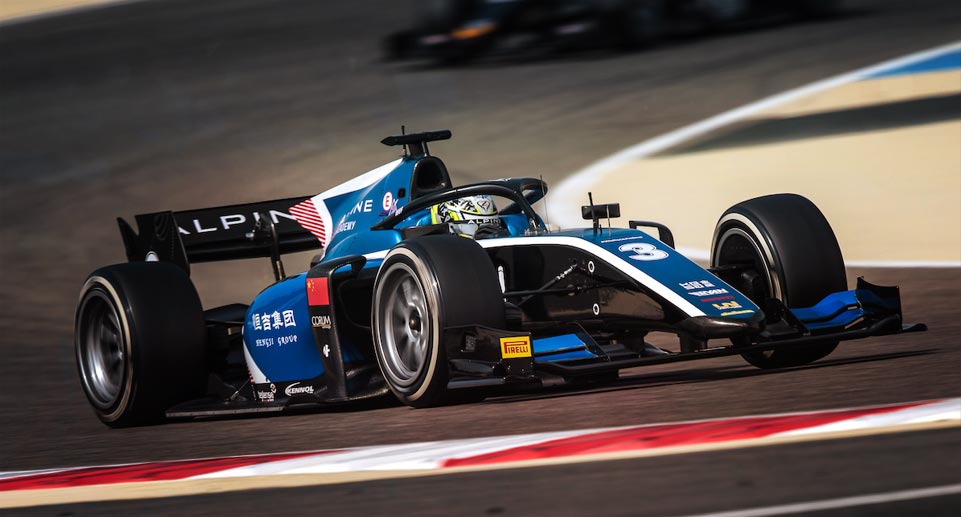 Actually, this season-starter looks exactly like last year's: pole position and 3rd place in qualifying! But in 2021, the championship inaugurates a brand new 3-race format each weekend. And the Chinese driver already had in mind that a driver who earns big points is a driver who takes the big points where they are…
▌
A FABULOUS SUNDAY FEATURE-RACE
After an intense late battle in Sprint Race 2, Zhou and Lundgaard reignited their fight at the start from the front row. Pounding off into a whirlwind of sand, Lundgaard got the better of his Alpine Academy rival at Turn 1, fighting against the gust and taking the inside line to come out in first place.
Having already lost P1, Zhou was then in a scrap for second with his teammate Drugovich, who eventually hauled himself ahead of the Chinese driver. But a Safety Car gave the order a shake-up. Ticktum, Lawson and Richard Verschoor all benefitted, but the Chinese driver was tactically imperious. He anticipated this situation, and ahd started in hard compound! Which is why he couldn't keep his 1st place, against drivers in soft.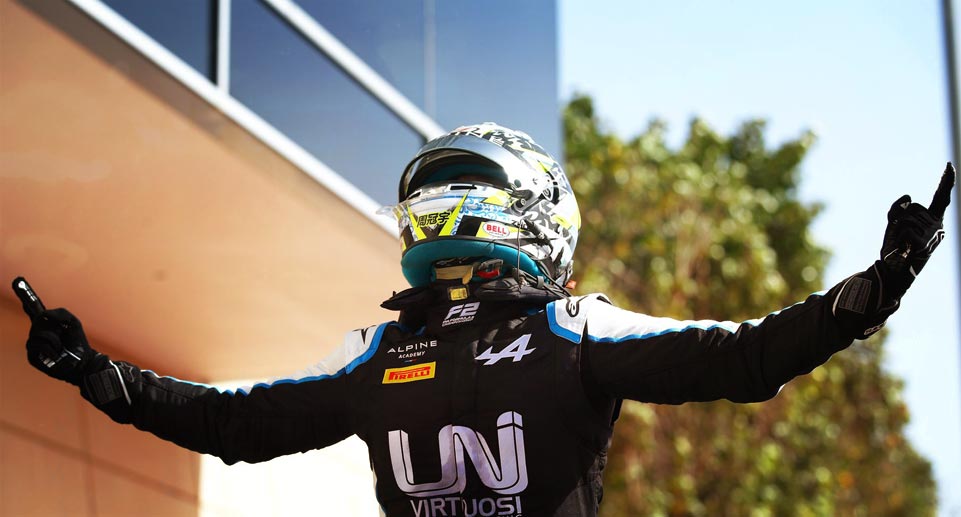 After overtaking most of his major opponents to climb back 1st, Zhou kept it calm out in front to run home as the winner. He now leads the Drivers' Championship with 41 points, while Virtuosi Racing stands 2nd with (also) those 43 points. Next race: Monaco GP, 20-22 May.