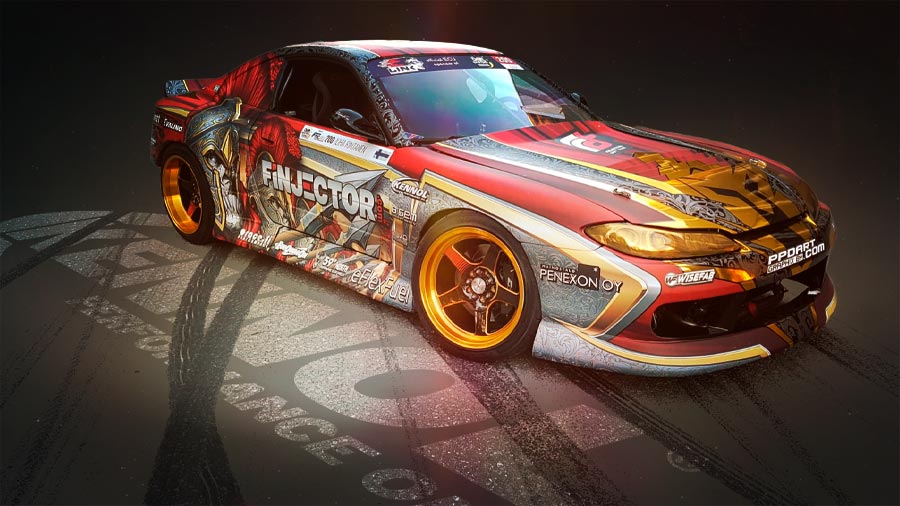 KENNOL ENTERS THE EUROPEAN DRIFT CHAMP.

Thanks to a double-program in Drift Masters European Championship, KENNOL products enter the next stage. And who could better suit the role than young 2017 DMEC Champion Adam "Rubik" ZALEWSKI, and 2013 Drift AllStars Champion Juha RINTANEN? Let's discover those 2 new KENNOL drifters.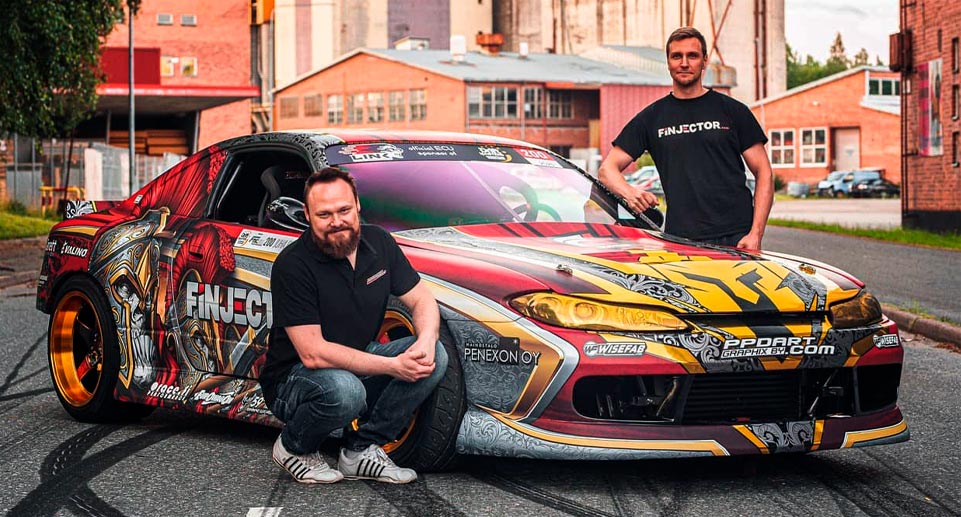 ▌
2 STRONG NAMES IN THE FIELD
Entering the Drift Masters European Championship is not a step you do just for fun. The pinnacle of European drift is one hell of a Championship. And the last step before accessing the highly famed and praised Formula Drift, which stands as the highest level in the World of Drift.
Finnish driver Juha RINTANEN knows about Formula Drift, since he raced this series for a while. 2013 Drift Allstars Champion won the opportunity to experience the highest level in the World. But a full season in Formula D costs a lot. Added to a regular season in DMEC, it's hardly doable. Today, he comes back for an entire European program, with KENNOL as his official oil supplier. And today is the day the team chose to unveil the 2020 livery for "The Dead Spartan", their new NISSAN Silvia S15 2JZ weapon on track!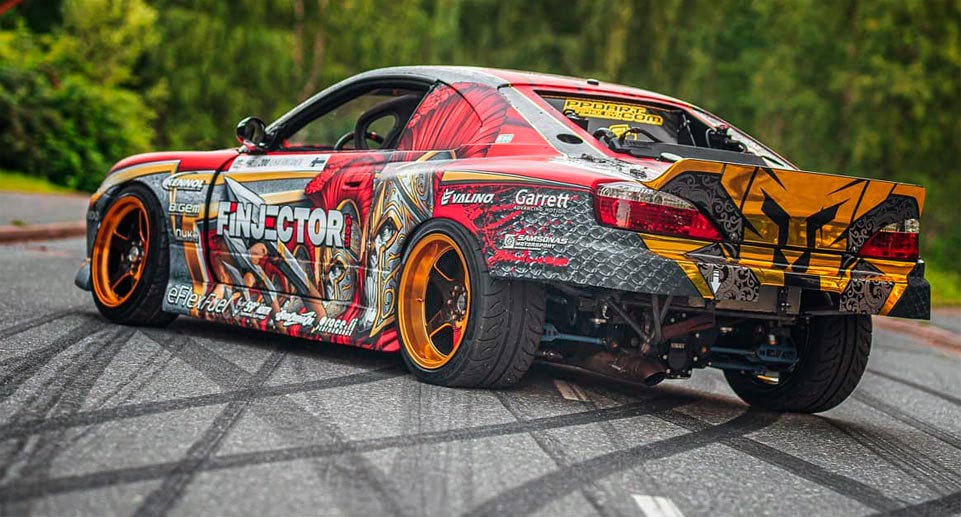 As you can see, the beast is also a beauty. The mythical 2JZ engine will be lubricated by KENNOL ULTIMA 10W60, one of the best motor oils around, atht already prove a lot on many podiums. And KENNOL arriving the DMEC shouldn't stay unnoticed!
▌
WINNER OILS FOR WINNER DRIVERS
Polish prodigy Adam "Rubik" ZALEWSKI is a totally different lad. He was born in 2000, started karting at 6, won his first national title 3 years later, drove his first 200HP car at 11, and entered drift in 2012. At 17, he won his 1st DMEC title, making him one of the youngest drivers to ever clinch a European crown in driving history. Adam ZALEWSKI hasn't unveiled his 2020 livery yet. But we already can say that the team keeps racing on the brutal Toyota GT86 they brought last season.
I now have the best transmission and engine oils, so I can achieve my goal to became 2020 DMEC Champion.
Adam "Rubik" ZALEWSKI, 2017 DMEC Champion
In this one too, we find a brutal 2JZ engine, using the same KENNOL ULTIMA 10W60 motor oil. But Adam goes 1 step further, and also uses the highly winning KENNOL ULTIMA 75W140 for his sequential gearbox and transmission. And ice on the cake, the KENNOL ULTIMA BRAKE will help him master all this brute power.
Stay tuned for the upcoming livery, and don't forget the updated 2020 Drift Masters European Championship calendar:
– August 14-15 in Latvia
– September 5-6 in Austria
– September 19-20 in Ireland
– October 3-4 in UK
– October 30-31 in Poland