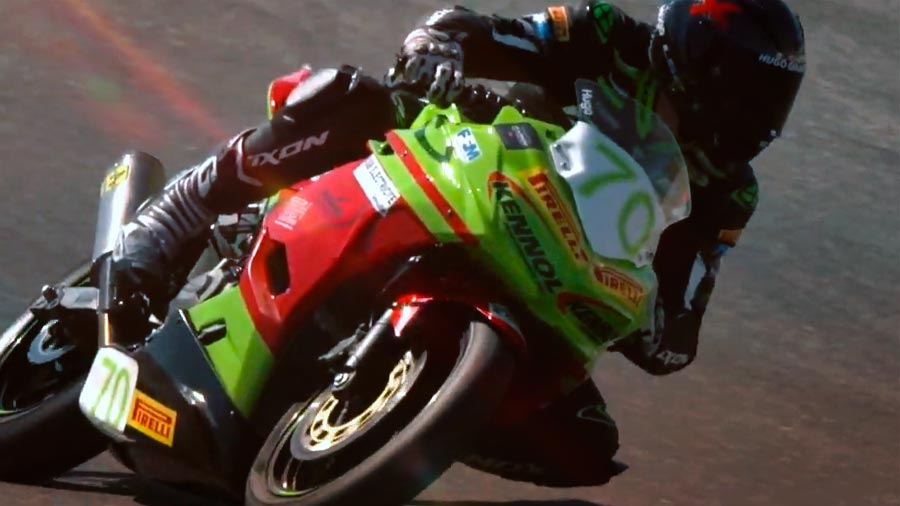 FIM WORLD SSP300, WITH HUGO GIRARDET

Hugo GIRARDET and KENNOL enter the FIM World SSP300. After acing the French Superbike SuperSport300 last season, the young French prodigious faces a new challenge. He will be racing at the highest World level in his category. With KENNOL oils and fluids to help him perform.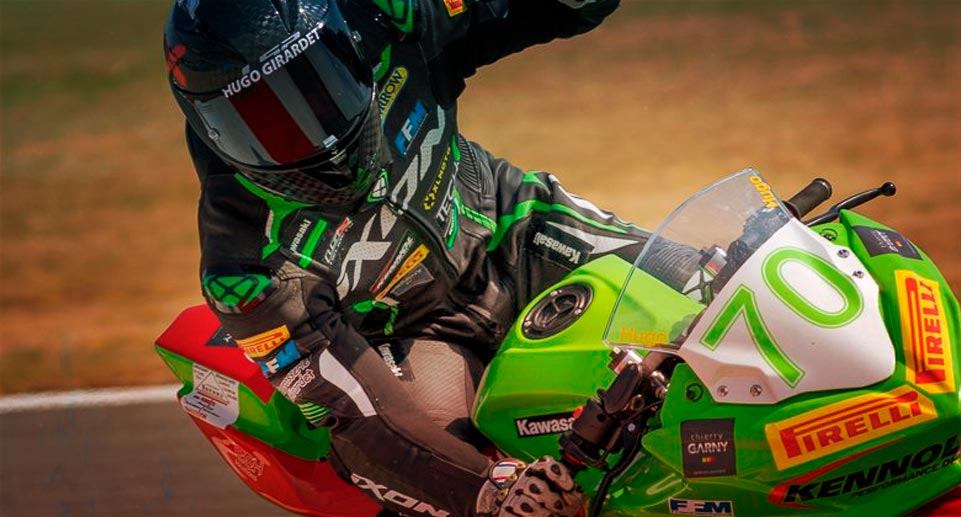 ▌
A SUCCESSFUL PARTNERSHIP
On the early stages of the 2018 Promosport French Cup, Hugo GIRARDET and KENNOL decided to join forces. Since that very moment, racing has only be made of success for this young partnership. Hugo GIRARDET won 5 races out of 8, and made it to the podium on the 3 other ones. He also signed 5 pole positions this season, confirming both his incredible pace, and his consistency.
I am very happy of what we achieved those 2 last seasons, and now I keep opening up in what I do.
Hugo GIRARDET, 2019 FSBK SSP300 Champion
The season after, he confirmed his talent, still with the KENNOL GRAND PRIX 10W50 4T. He aced the French Superbike SSP300, with stellar results and performance:
– 5 pole positions
– 11 victories
– 11 best laps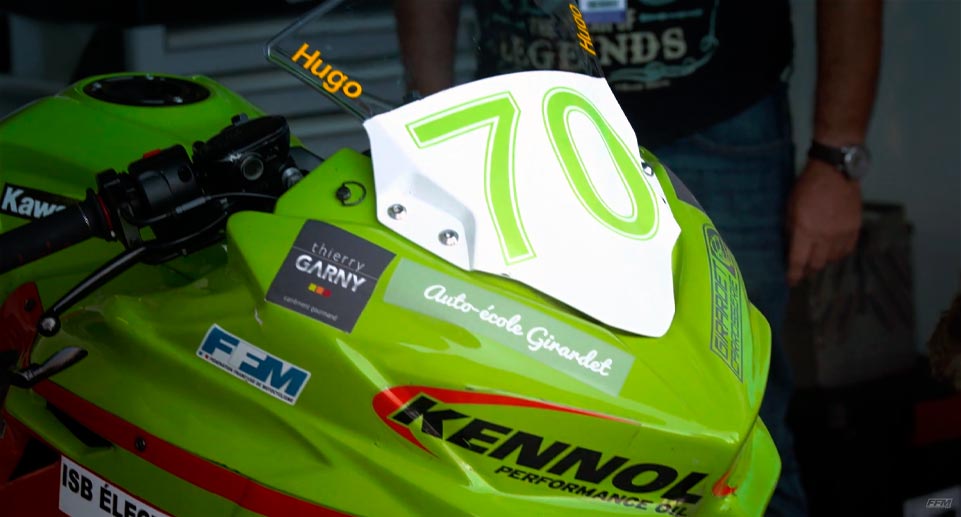 The 18-year-old rider has matured pretty fast in this racing environment. Praised by his contenders, but also by everyone working in the field, his calm approach contrasts with his stunning talent.
▌
THE PINNACLE OF SUPERSPORT 300
His natural need for speed led him to a first experience on the international scene. Last September, he's been offered the opportunity to test-race with 2R Racing Team. But the experience wasn't that good, maybe due to stress, and tricky technical conditions. But this 2020 season opens in a trully different way. The project has been matured. The ambitions are real but measured. And the preparation is serious and logical.
The 2020 FIM World SSP300 calendar is impressive, but Hugo GIRARDET already knows several of the tracks. The Magny-Cours circuit will be his home-race. And he just came back from 3 days of private testing in Jerez (Spain), which is the kick-off of the Championship. Let's meet over there, March 28-29.