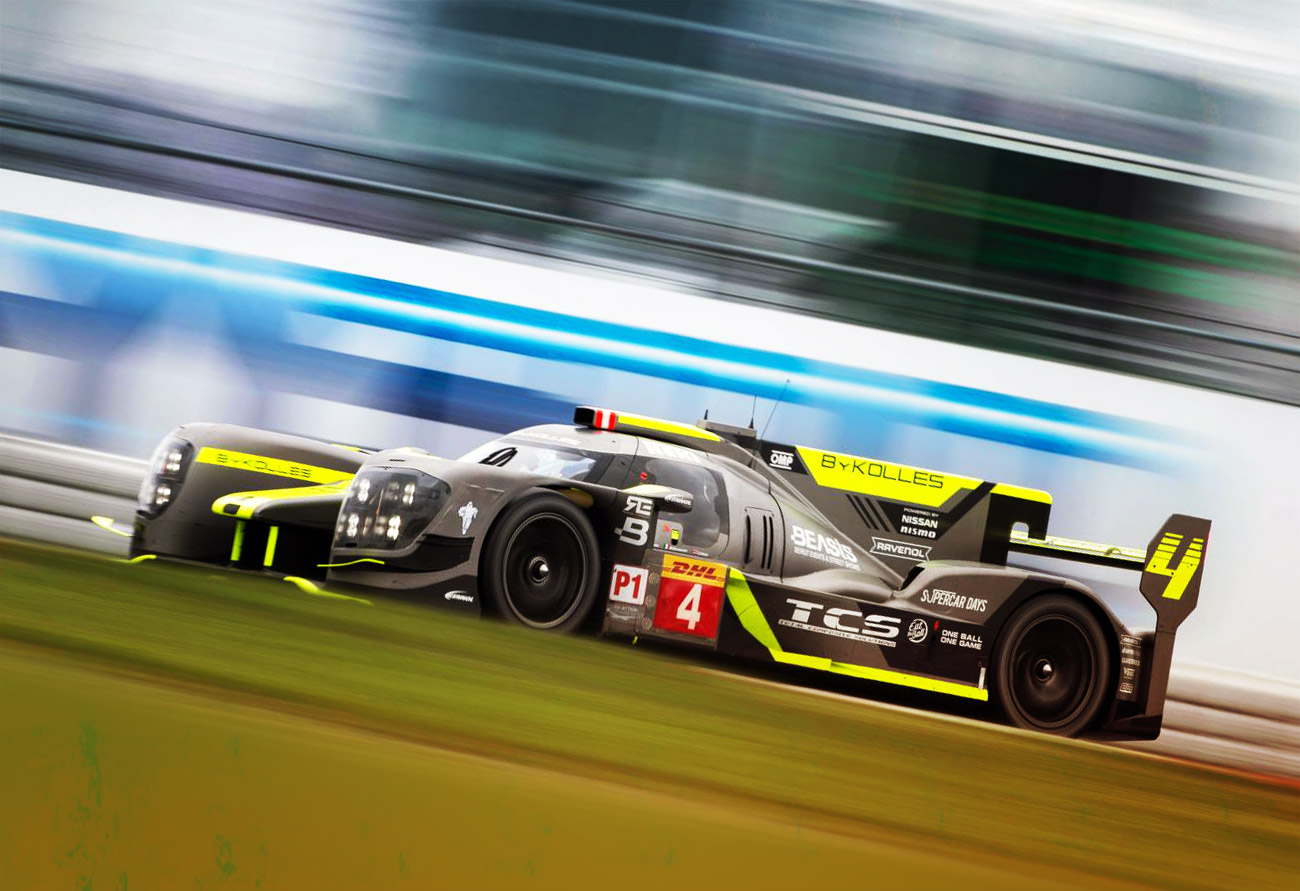 THE BIG NURBURGRING TEST

KENNOL and partner team ByKolles keep testing and tunning the in-house prototype, before releasing it as a private contender in the upcoming seasons of FIA WEC. And the latest developments show performance, with an increased top speed. The electronic has weakened the team chances in last race, but no doubt that 2018 will see several of this well-born car engaged in the LMP1 category.

For the 2018 season, the car will be made available to customers to adapt their power source and can be ordered as of now.
Boris BERMES, Head of Operations
▌
THE PERFORMANCES ARE FINALLY HERE
The FIA World Endurance Championship took its last 2017 European stop in Germany last weekend, on the mythical Nürburgring track. The ambitious private program led by ByKOLLES Racing is now almost ready, and most of the remaining tasks are directly related to reliability of the electronics and overall performance in Endurance conditions.
And the latest results so far, either at Spa-Francorchamps (absolute speed record, ahead of Porsche or Audi), or at 24h of Le Mans (very good qualification and seemingly good pace during the race), can only encourage the team and partners to pursue furthermore to achieve this great goal of selling a private prototype to several teams next seasons.
The extensively revised CLM P1/01 Nismo Twin-turbo engine delivers it's power to the rear axle through the reliable Xtrac gearbox, and the team engineers made big improvements to both the front and the rear, particularly in aerodynamics and weight reduction, so far.
Sadly, the race events keep ruining the prototype's chances to shine on the finish line. But despite these accidents and bad luck, several noticed the huge step since last year, and the privateer program is gaining more and more interest from the new teams interested in joining the elite category in the most challenging Endurance championship and races in the World.