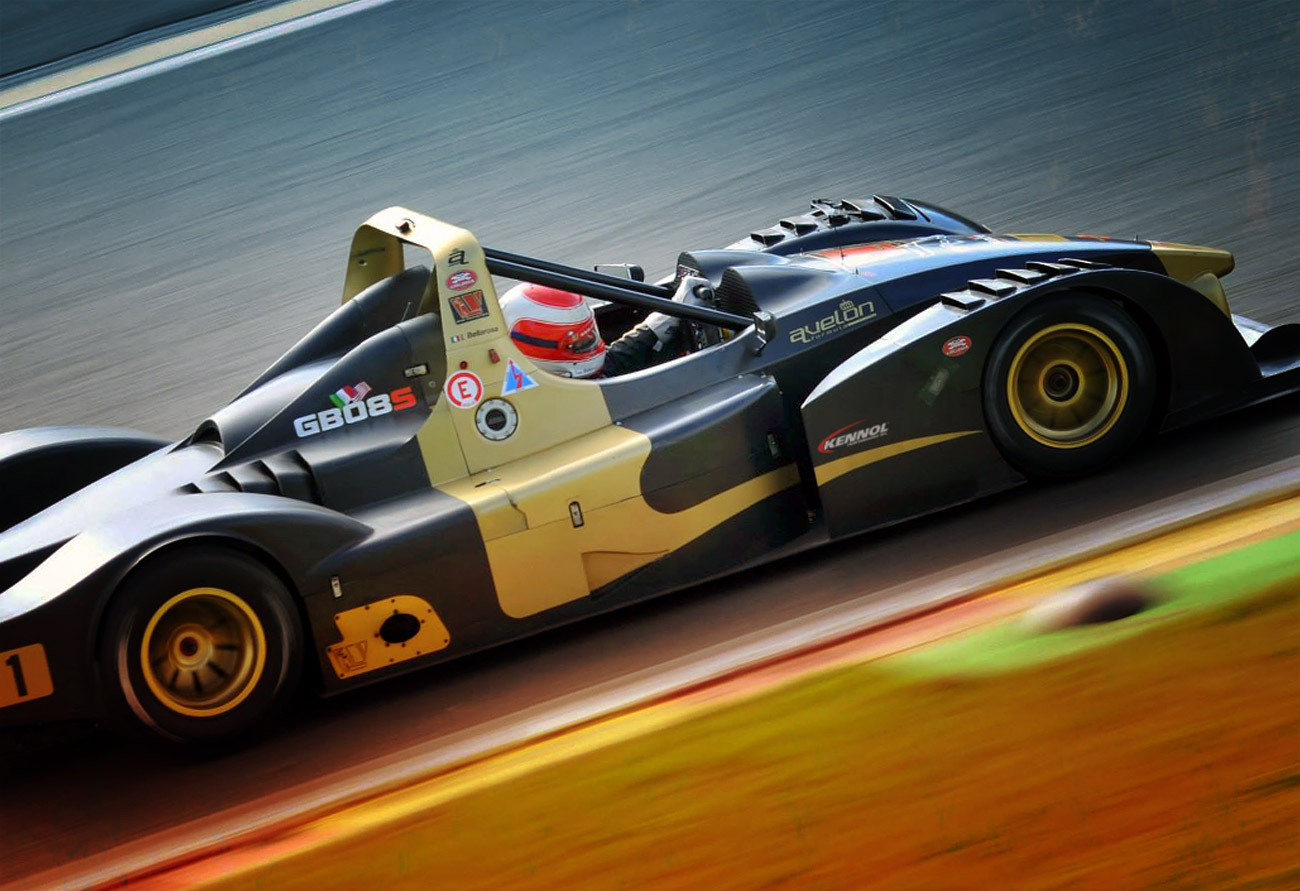 KENNOL OFFICIAL SUPPLIER OF WOLF RACING CARS

KENNOL is pleased to unveil this exclusive technical and global partnership, signed with prestigious Italian racing prototypes manufacturer Wolf Racing Cars, for the 2017-2019 seasons. This new association is the fruit of a long product development, and proves one more time how tailor-made and technical our products are. The factory racing team is to race at upcoming 24h of Dubai for the first time together.

KENNOL has the culture of competition, to understand our very high performance needs.
Giovanni BELLAROSA, General Manager
▌
A HIGHLY TECHNICAL PARTNERSHIP
For several months now, KENNOL has been developing a brand new range of highly performant products, aimed at fulfilling Wolf Racing Cars very specific needs. Indeed, the Italian protoypes manufacturer is driven by the endless pursuit of one goal: to design and build the best performance and endurance racing prototypes.
KENNOL has always based its developments on competition, and today renews the tradition with the launch of new products specially developed for this partnership:
• KENNOL ULTIMATE 20W60 (fully synthetic PAO + Esters motor oil specially developed
for very high performance engines in higly demanding endurance racing situations,
including brand new additives focusing on shearing and consistency of the engine protection
and performance in long hot runs)
• KENNOL ULTIMATE 75W140 (fully synthetic PAO + Esters transmission oil for racing
cars in highly demanding endurance racing situations, unshearable, specially focused
on the wear and performance of the gearbox in long hot runs)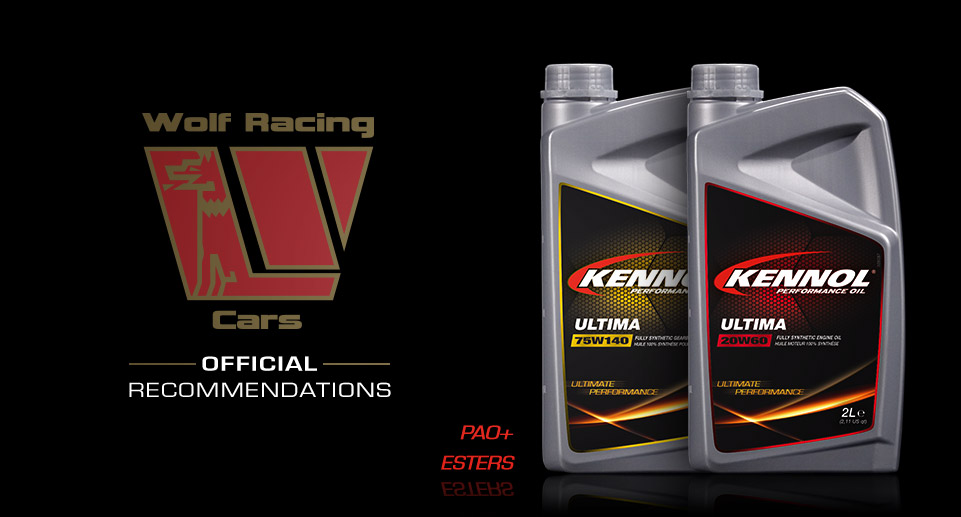 Wolf Racing Cars, as a world-class manufacturer, needs tailor-made high-end lubes solutions, able to perform worldwide, and protect the investment of many racing teams over the world. After a development process in which Wolf Racing Cars detailed the main axis of enhancement, compared to what they lacked from other existing products on the market, KENNOL formulated 2 totally new lubes, surpassing any existing 20W60 and 75W140 oil.
Indeed, the quality and performances of the resulting products give the ULTIMATE range a very important advantage on this market, since they use the latest and most efficient PAO and Esters available, resulting in unique performances, in protecting the mechanical parts while making them more efficient in terms of power gain and energy consumption. This in-house technology and perfect mix of Esters and 100% synthetic PAO bases allows KENNOL to launch an unrivaled new range.
▌
FIRST FILLING AND OFFICIAL RECOMMENDATION
• The French brand is now Official Supplier for all engine and transmission lubricants of prototypes built in the Wolf Racing Cars manufacture and distributed worldwide.
• Since the ULTIMATE products outshine existing 20W60 and 75W140 oils on the market, KENNOL is now the Official Recommendation for new and used prototypes.
• After the success of the testing sessions in development process, KENNOL is now the Official Supplier for the Avelon Formula racing team (factory and works team).
Giovanni BELLAROSSA, General Manager Wolf Racing Team: "We worked with 2 other major oil brands in the past, but needed more performant lubricants, specially in terms of oil consistency, and performances in high temperature conditions. Working with an international brand such as KENNOL is the best choice, because they have the knowledge for developing high-quality products, and the culture of competition to understand our very high performance needs."
Vincent MONTEL, Communication Director KENNOL: "We launch this ULTIMATE range to show how relevant and performant our products are. We took the time to engineer the best formulas, with perfectly choosen additives and bases, to bring products that cannot be challenged by our contenders. And developing these new solutions with Wolf Racing Cars guarantees the efficiency of these oils in extreme conditions."
The 2 brands are to race together for the first time at the 24h of Dubai in one week.