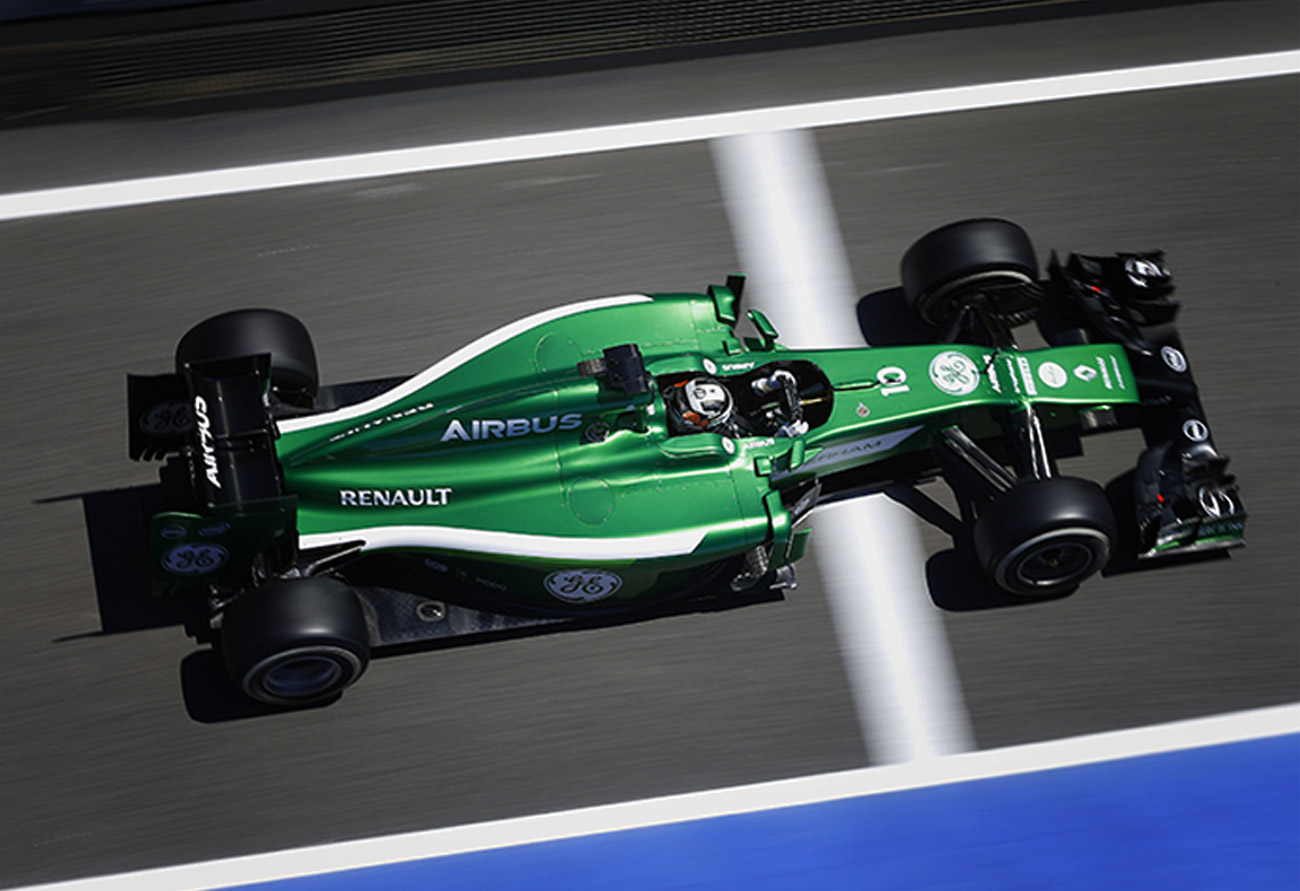 TO INFINITY AND BEYOND… KENNOL IN FORMULA 1 !

KENNOL will be next week-end at the top level of mechanical sports, racing one of the most prestigious tracks worldwide : the Formula 1 Monza Grand Prix. Partners of CATERHAM F1 TEAM, we are proud to be able to introduce you to the backstages, to the main concerns behind the show, the many details that change everything in practice, in qualifications, in race… The details that make you part of the driving and mechanical elite.

I love these italian fans,they create this atmosphere.
Kamui KOBAYASHI, driver
▌
THE TOP LEVEL AFTER OUR WORLD CHAMPION TITLE IN GP2
KENNOL's incredible success in GP2 last season, clinching the World Champion title, was the best achievment we could dream of before facing new challenges. And the early 2014 debuts just confirmed the past victories, since we've been engaged on series as different, experts, and prestigious as FIA GP2, Andros Trophy (almost like the WRC, but on ice!), the FIA World Endurance Championship with LOTUS, the European NASCAR, and now the ice on the top…. Formula 1.
This Grand Prix week-end is expected to be a classic : mythical track, incertain forecast, heavy charge most of the time on engines, and some of the highest speeds in race of the whole F1 season worldwide! CATERHAM F1 choses for this occasion to inaugurate new developments such as its latest aerodynamic package and brand new systems (fine-tunning, manufacturing, materials, cartography, etc.) in order to raise the pace that would allow to bring the first points of the season to the team, a pretty rare reward when you see the incredible means used by top teams to take these points… This should easen the perspectives for next season too.
▌
MILLIONS OF DOLLARS FOR JUST DETAILS
Everybody knows that this F1 universe has the highest pace all around when it comes to racing engineering and racing drivers. You also have to be the ideal candidate to enter the championship as a Team, and each driver needs to be entitled of a very specific driving license, justifying many hours of practising at the wheel of a F1 car, and this is just a drop since you also need to reunite huge budgets to pay a decent team for a whole season… This is almost nothing as soon as you enter the game… You then enter a twister of pure performance which makes of every detail and each instant a part of the global success or loss of the whole team.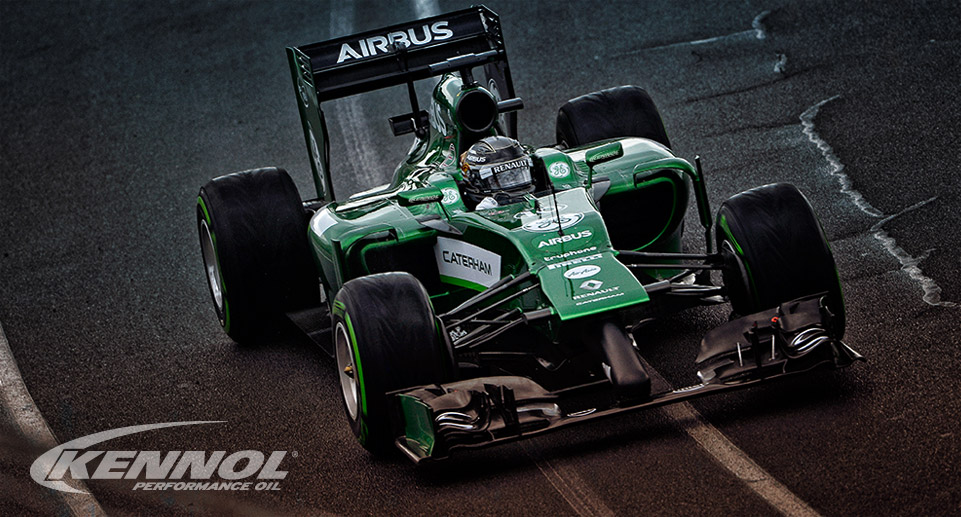 Kamui KOBAYASHI, driver #10:
"I am working for Caterham F1 Team and I always respect team decisions. Now I am back in the car and looking forward to going racing again! We have worked hard as a team and added performance to the car as well as bringing new updates since I last drove in Hungary before the summer break, so I'm looking forward to feeling the updates on track here in Monza. I always enjoy the Italian GP, not only because of its high-speed nature; I also like the Italian fans, they are always very enthusiastic and a very big part of the Italian GP weekend."
Marcus ERICSSON, driver #9:
"I always enjoy racing at such a legendary circuit as Monza, where I scored one of my 13 GP2 podium finishes. But to do it for the first time driving a Formula 1 car is going to be even more special. I can't wait to get out on track: the long straights and fast corners mean that we are on full-throttle for most of the lap; it's a fantastic high-speed layout – in fact it's the circuit with the highest top speed of the season, so maximum power and minimal drag will be key."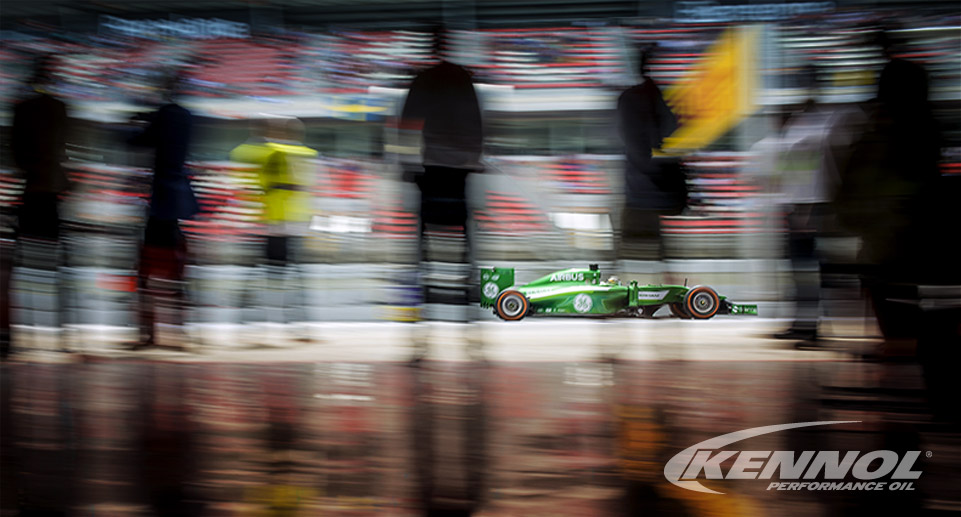 Since handing the 32-year-old LOTTERER his F1 debut, speculation has suggested that Caterham may continue to rotate their drivers over the remainder of the season, with Merhi and Red Bull protege Carlos Sainz Jr's names also having been in the frame. For Roberto MERHI, the chance to make his top-level motorsport debut on Friday morning at F1′s 'Temple of Speed' is one he is naturally relishing:
"I am delighted to be taking part in my first ever Formula 1 Free Practice session and I want to thank Caterham F1 Team for this opportunity – it's something I've wanted for a very long time! I've been working very closely with the team during the last few weeks and I feel ready for this opportunity; Friday is going to be a very special day for me and one I will never forget. Monza is also one of my favourite tracks – I ended up on the podium there earlier this year during my first race of the season in the Formula Renault 3.5 championship, so it's a circuit that will bring back very good memories."