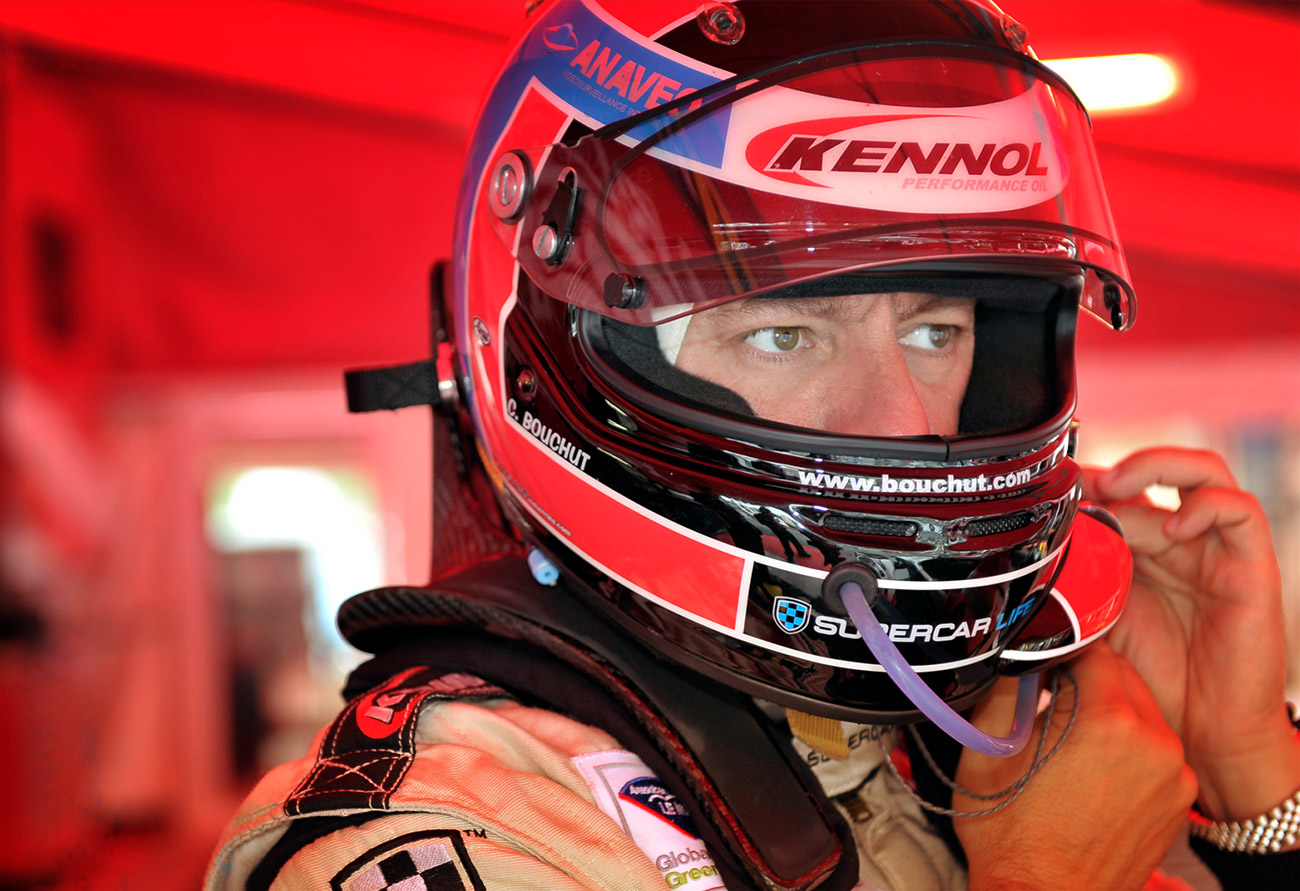 ANOTHER PODIUM BEFORE THE FINAL

After a difficult qualifying (only 2 laps …), the leaders of the ALMS championship had a splendid race, and Christophe BOUCHUT once again splashed all the plateau of his talent. Unfortunately, an accident plunged the race under the yellow flag, and the French could only win a 2nd place. End of the championship: Petit Le Mans, early October!

… a chance to be the 1st LMPC Champions
David STONE

▌
A DIFFICULT WEEKEND
A difficult start to the weekend left a very tough finish for Scott TUCKER, Christophe BOUCHUT and Level 5 Motorsports Sunday at Mosport International Raceway. TUCKER and BOUCHUT drove the Microsoft ORECA FLM09 No.55 to 2nd place on the LMPC podium in this Mosport Grand Prix, intensifying the suspense in the title race. No.55 started from 6th after only 2 qualifying rounds on Saturday. And after a last minute engine change, TUCKER and BOUCHUT doubled each competitor one after the other, to finish at 18 seconds only the main challenger Gunnar JEANNETTE!
"Really, it was a very difficult weekend for Level 5 Motorsports. Being on the podium says a lot about the determination of everyone in the team," says TUCKER , who started on the No.55 and ends up on the No.95. "We fought. We managed to hang on and finally get a lot of ground on a regular basis. Now everything is decided at Road Atlanta, with a chance to be the 1st LMPC champions in history! "
A red flag, following a crash of 2 GT, less than 30 minutes before the end, disrupted the crazy recovery of cars and engines labeled KENNOL. The accident tore off about 20 meters of safety rail, forcing the officials to first pass the yellow flag race to clear, then finally wave the checkered flag under neutralization.
Andy WALLACE started on No.95. TUCKER took her seat one hour before the end, and earned a worthy 4th place LMPC, almost enough to secure the LMPC team title!
Level 5 Motorsports is now preparing its grand finale at Road Atlanta for the next 4 weeks. "We are in a position to win this great championship. And that's why we've been working all season, " em> says Team Manager David STONE . "The team overcame all this adversity with a lot of balance and confidence. Scott had a great race, and both Christophe and Andy had a phenomenal impact on this race. " em>
TUCKER and JEANNETTE are tied at the top of the LMPC driver standings, before tackling the last race of the season, the 13th annual Petit Le Mans, scheduled for October 2 at Road Atlanta near Braselton, Georgia. And a new high-flying performance will be needed to allow KENNOL, TUCKER and Level 5 to clinch the inaugural LMPC titles.