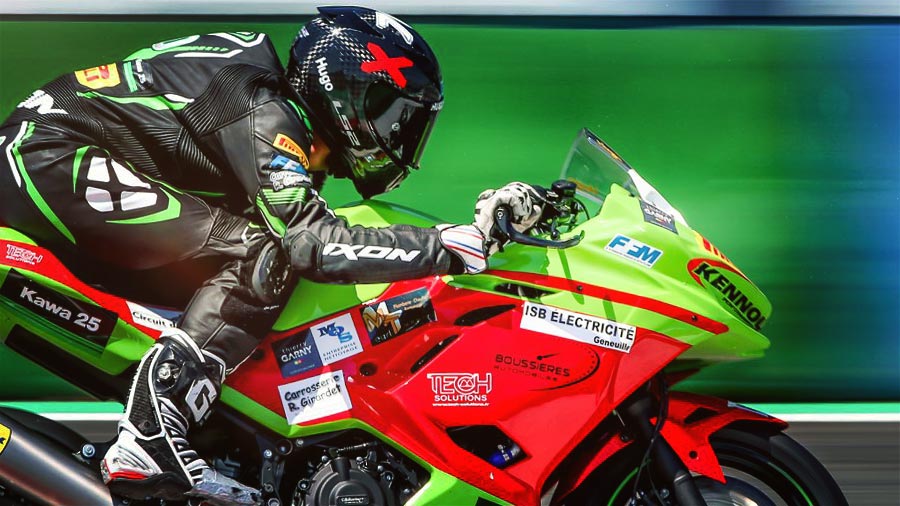 1ST FRENCH SUPERBIKE CHAMPION

KENNOL's sponsored Hugo GIRARDET is the first ever French Superbike SSP300 Champion! With still 2 races remaining, he mathematically cannot be overtaken. And with almost 100% victories since the first race of the season, it seems to be the same thing on track!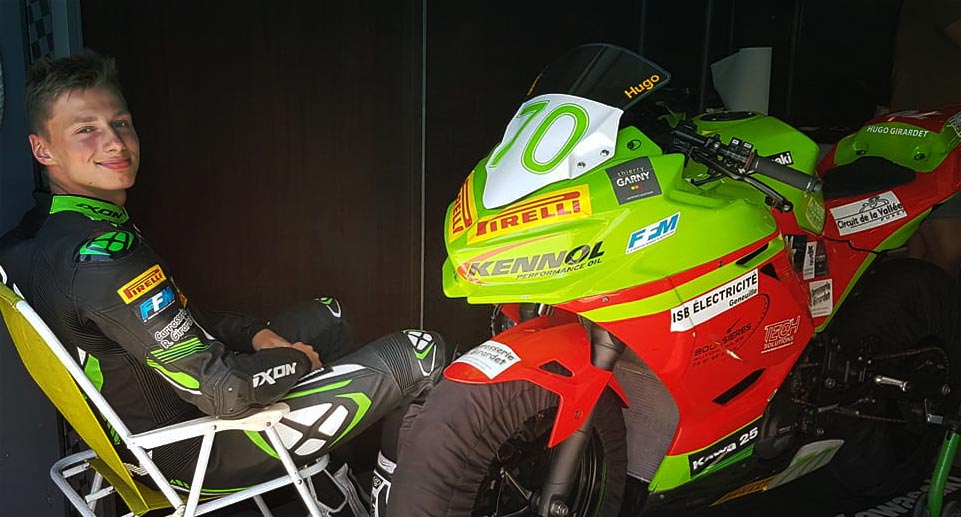 ▌
1ST SEASON OF FRENCH SUPERBIKE SSP300
This brand new category in the French Superbike (FSBK for short) echoes this growing one in the World Superbike. This very demanding class is aimed at raising new talents to a whole higher level of performance, earlier. It's natural that national biking authorities follow the same path. And in France, 2019 saw the category add up the each event since Le Mans in April. Hugo GIRARDET already was a familiar of the bike, since he won last year's French title in Promosport, with KENNOL again.
I have very good sensations on the bike. It's the same base since last year, but with different preparation.
Hugo GIRARDET, 2019 FSBK SSP300 Champion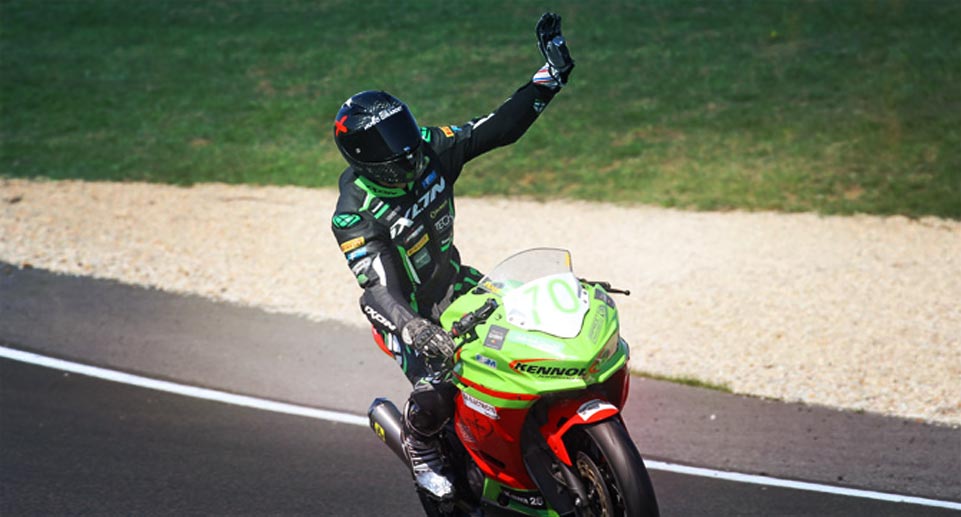 The young French rider and his team were already using KENNOL GRAND PRIX 10W50 4T. The highly acclaimed motor oil grabs another title this year, after being praised and crowned many times the seasons before.
▌
A STELLAR PERFORMANCE
With still 2 races to cover before the end of the season, the performance is already huge. Let's appreciate it with figures:
– 4 pole positions for 6 possible
– 12 races
– 11 victories
– 10 best lap in race
That looks like some unreal listing of performance, but it's only this season's stats for Hugo GIRARDET.
This list is to grow up again in September, when the 2 last races are held in Albi.