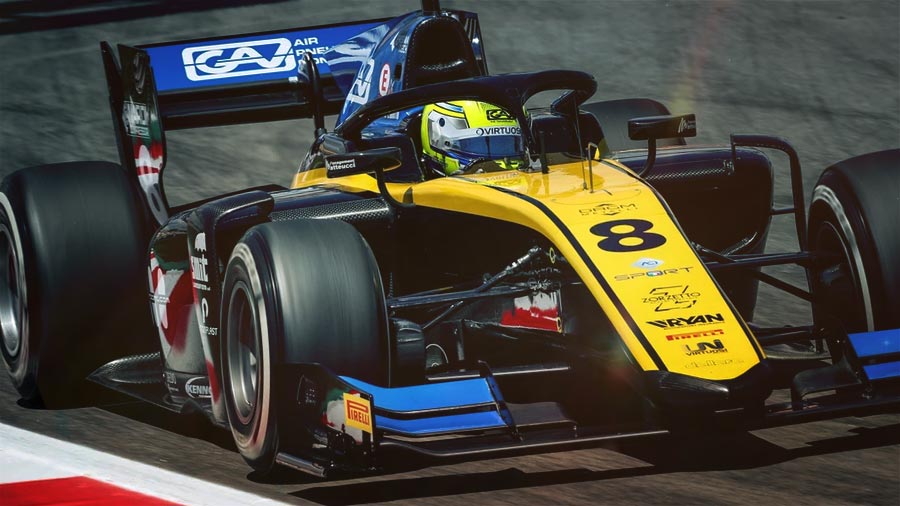 NEW POLE AND PODIUMS IN FIA FORMULA 2

Last weekend, in Barcelona, KENNOL and Virtuosi Racing did good again in FIA Formula 2: pole position, amazing races, and double-podium, to reward the efforts of the team. That performance is clearly pushing the drivers and the team to think about the title.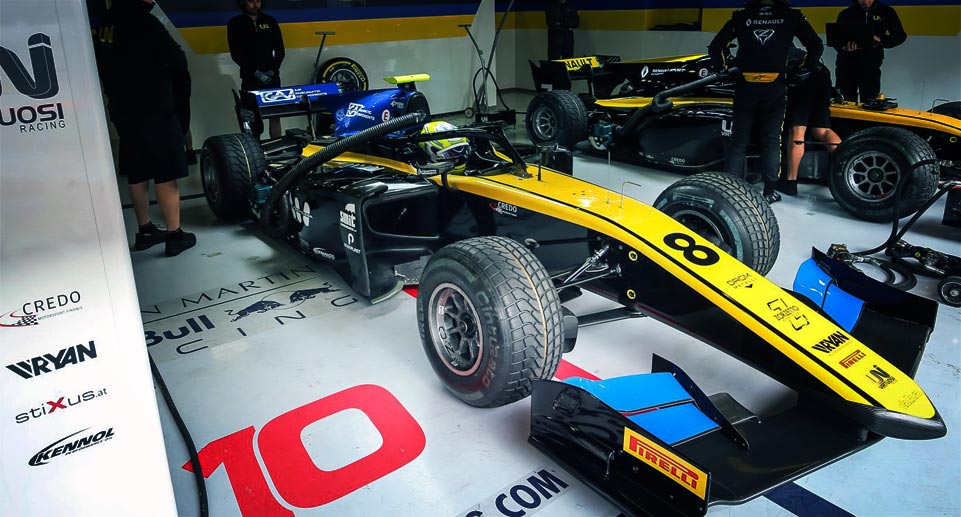 ▌
FORGET LAST GRAND PRIX
FIA Formula 2 was joining Formula 1 World Championship for the Barcelona Grand Prix, last weekend. And although the last race in Barhain was frustrating, the performance in Spain has been clearly different! Indeed, Luca GHIOTTO (UNI Virtuosi Racing #8 KENNOL-sponsored car) started strong, by signing the best lap in free practice. But he continued his so far flawless weekend by clinching the pole position! Almost 2 tenth ahead of his closest rival, the Italian ace announced his ambitions.
The car was really a joy to drive, and I think we did a really good job as a team overall, considering Guanyu [ZHOU] is P3.
Luca GHIOTTO, driver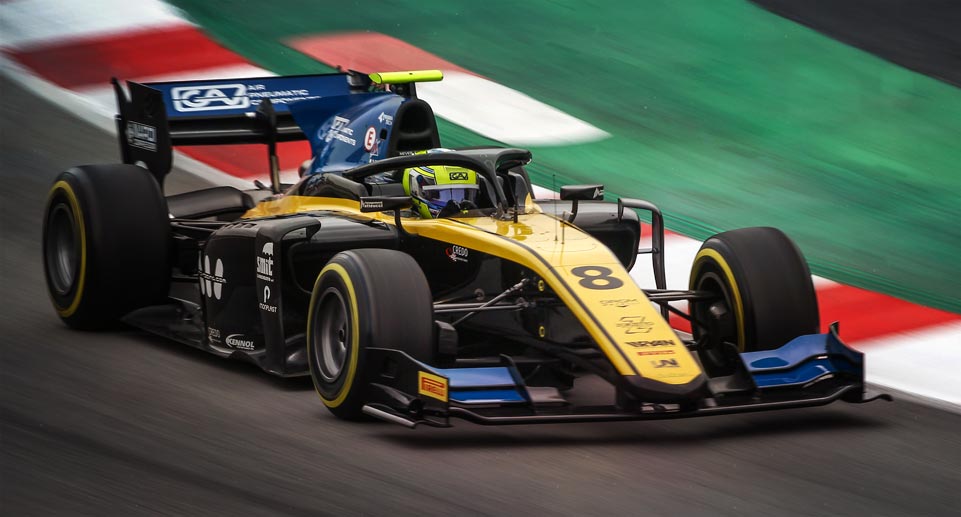 Sadly, the start turned out to be awful for GHIOTTO, and an early contact with a driver losing control, sent him in last position…
▌
ANOTHER GHIOTTO PERFORMANCE
That's exactly when he remembered that he might be the best overtaker in FIA F2 today. The following laps saw the KENNOL-sponsored car pushing and overtaking and signing the best lap. This wild performance settles even more Luca GHIOTTO's reputation, as being one of the best drivers in the field.
Meanwhile, his teammate Guanyu ZHOU kept battling for the podium, and eventually ended up in 3rd place, for his first podium finish, after only 3 races in Formula 2! Luca GHIOTTO closed the gap with a trully momentous drive, finishing 4th.
Second race saw an early neutralization due to a car in flames, with no injured drivers. The rest of the race saw both Virtuosi Racing drivers fighting to the head of the grid. One more time, Luca GHIOTTO made his thing: overtaking everyone! He finishes in a well-deserved 2nd place, with ZHOU 4th.
UNI Virtuosi Racing and KENNOL leave Barcelona with good results and many points. KENNOL partner-team now ranks 2nd at the Teams World Championship. And GHIOTTO is back in 2nd place at the Drivers World Championship. His teammate is 5th.