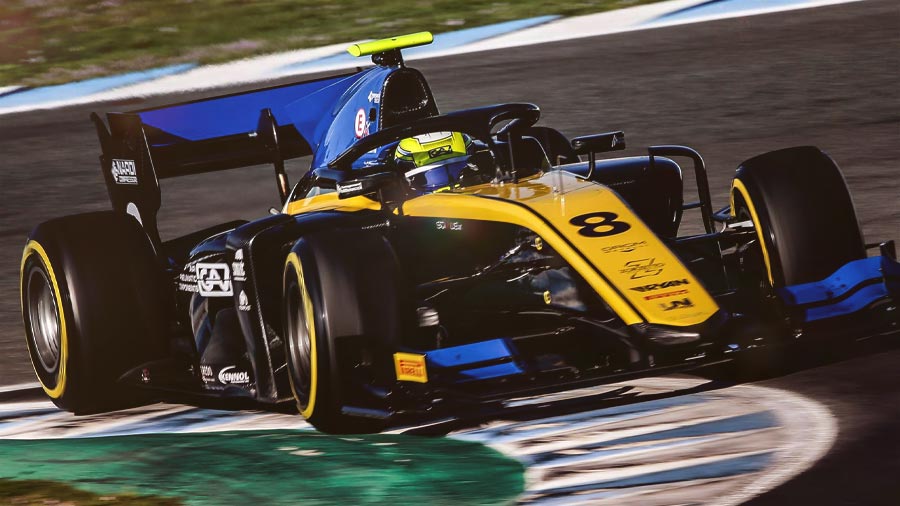 FIA F2: POLE, DOUBLE-PODIUM, VICTORY

For their 1st race together, KENNOL and UNI Virtuosi Racing did pretty good: pole position, fastest lap, double-podium, and victory. The kind of performance that sets the pace. And this sounds like an almost perfect kick-off for this 2019 FIA Formula 2 season.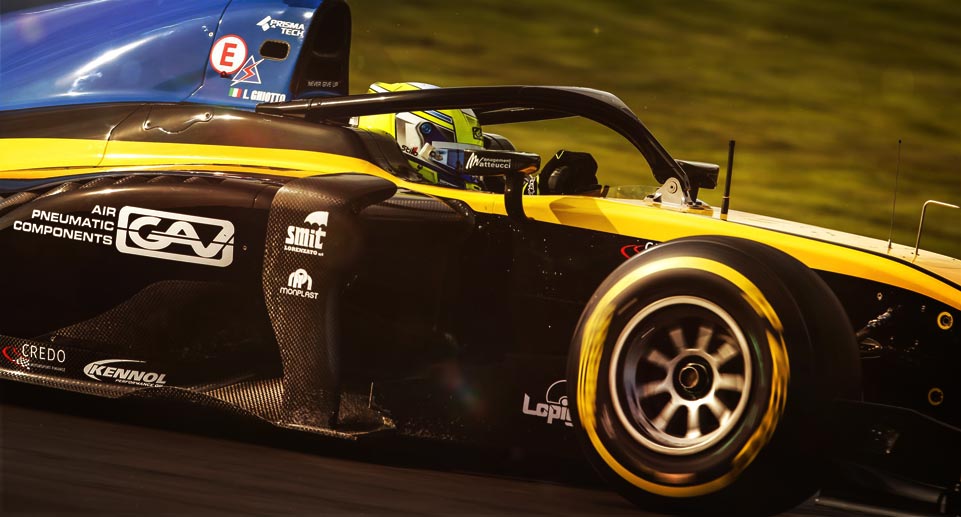 ▌
AN EXCEPTIONAL WEEKEND
FIA Formula 2 opener at Bahrain is always a tricky Grand Prix. Being the stepping-stone to Formula 1 World Championship adds even more pressure to those young drivers, with too many stakes on their shoulders, apart from just racing. Although, it seems that Luca GHIOTTO (UNI Virtuosi Racing #8 KENNOL-sponsored car) used each fraction of this pressure, to build his success.
Well, this weekend I think our cars have been clearly faster on the race pace. Also my teammate has had quite good weekend (he finished 4th)
Luca GHIOTTO, driver
But a domination like this one doesn't come out of the blue. And since last winter tests in Jerez and Barcelona, everything has been set to come to Bahrain, and win.
▌
FROM 1ST TO 13TH TO 1ST AGAIN
Indeed, each aspect has been clearly thought ahead, and looked after. Friday's free practice confirmed that the KENNOL-sponsored car was at its climax, technically speaking. Both UNI Virtuosi Racing drivers finished 4th and 6th, which was at least encouraging. But that's Saturday afternoon that Luca GHIOTTO opened the 2019 battle. He simply claimed the pole position. With a 1,2sec. gap over last year's pole.
Likewise, the team was working hard too. And not only the race pace helped a lot when the green lights turned on, but the strategy too. Indeed, the Italian driver and his engineers chose to pit while his opponents kept riding their tyres till the end. And even if this move made him loose many spots in the hierarchy, it also gave him the weapons to step back to the top.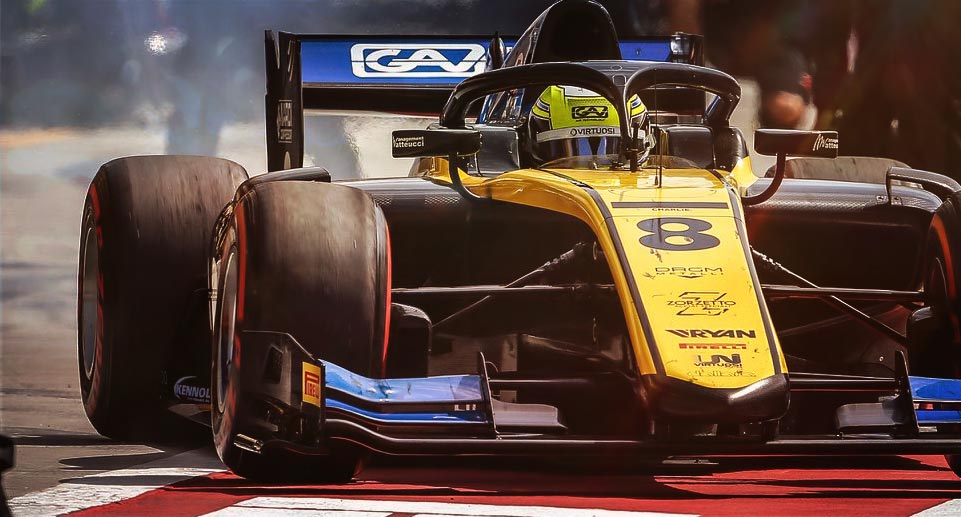 Luca GHIOTTO has long been regarded as a strong overtaker. Consequently, his brand new «socks» were just on point to put him in his favorite playground… Within 3 laps, he was back in the points. 1 lap later, he was out-running Mick SCHUMACHER and was back on the podium! The inevitable happened on lap 20: Luca GHIOTTO sliced inside Nicholas LATIFI at turn 1, and Sergio SETTE CÀMARA at turn 6, to regain his lead, before soaring off into the distance. The 2 DAMS drivers were wiped out in a handful of seconds.
KENNOL-sponsored #8 car leaves Bahrain leading the 2019 FIA F2 World Championship. KENNOL partner-team UNI Virtuosi Racing claims 2nd place at the Teams World Championship, thanks to a solid race by #7 sister-car drove by Chinese new-comer Guanyu ZHOU. And all this great potential is to be back on track again at Baku City Circuit, for the 2nd step of this great season, 26-28 April.