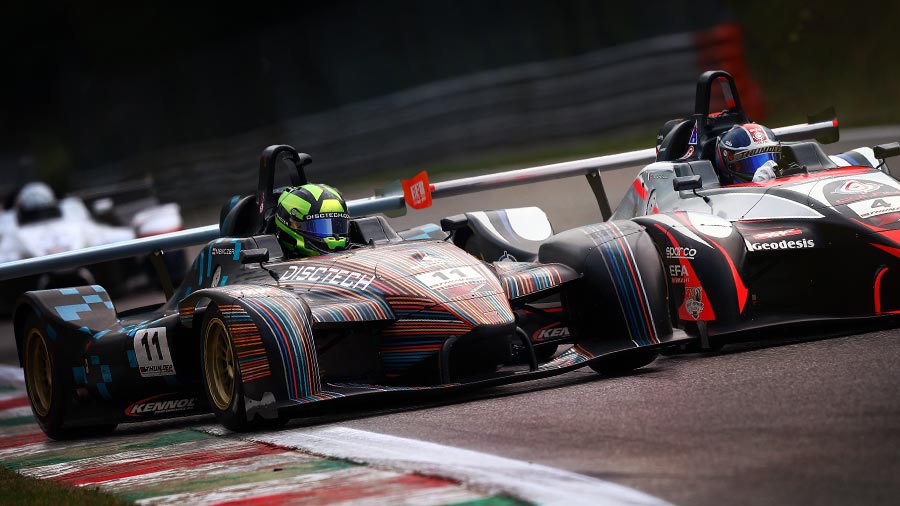 CISP: 20 KENNOL CARS ON MONZA TRACK

KENNOL did good again in Monza last week-end. Indeed, the official oils of the Italian Championship Sport Prototypes were used in no less than 20 prototypes on the starting grid of this 2019 season! And the show has been epic.
▌
THE 2ND SEASON IN PERFORMANCE MODE
Being the Official Supplier and Partner of the Campionato Italiano Sport Prototypes is a rewarding task for KENNOL. Indeed, developing oils for racing has always been our passion. But not only our KENNOL GRAND PRIX 10W50 4T does really good in these Aprilia RSV4 engines, but they even do better than the official partner oil of the manufacturer! Back in 2017, Wolf Racing Cars was appointed as the only prototypes supplier for the Italian Championship. Although they chose another Italian brand for the engine, they decided to give a go at our 100% Made in France motor oil. And the labs results were clear: same power, but more protection.
We tested KENNOL's engine oil, and with the same power delivery, it allows a better engine protection, so we are very happy.
Ivan BELLAROSA, Team Manager
This performance rewards a trully high-performance product that shines in both cars and bikes racing World now. And is choosen by more and more Championships and Teams as their reference motor oil.
▌
THE MYTHICAL MONZA TRACK
The opener of this 2019 CISP season has maintained the same pace as last season. Speed, endurance, reliability, and great show on track. Likewise, the names remain the same too: Giacomo POLLINI signed the 1st pole position of the season, after finishing 3rd at the 2018 Championship. And just behind him, we found Lorenzo PEGORARO, last year's vice-champion.
In 1'51.361, the young Italian driver sets a new record, almost 2 seconds faster than 2018. And already 0.8 second than the second fastest driver. The KENNOL/Wolf Racing Cars package is definitely impressive.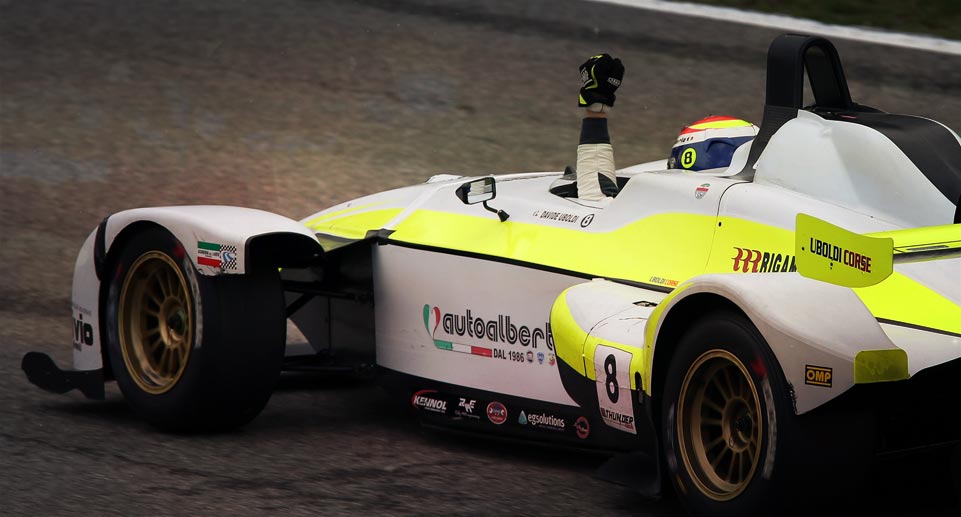 It's on a soaked track that the poleman fought his way to the checkered flag in 1st position. Before being convinced of forbidden action under safety car. The top spot then welcomes Claudio GIUDICE for the 1st win of the season. Second race started on a dry track, and saw Davide UBOLDI taking over most of his opponents, coming back for his 10th rank on the grid, and win with only 0.292 seconds over POLLINI.
The Championship now heads to Vallelunga, and will welcome the drivers and teams May 5th.