VICE WORLD CHAMPIONS ALREADY ON THE FRONT ROW!

After clinching Vice World Champions crowns (Drivers and Team) in 2015 GP2, KENNOL and Racing Engineering are awaiting the 2016 season kick-off with great expectations. Alex ROSSI runs now in IndyCar and Formula 1, but new frenchman Norman NATO and team regular Jordan KING have already impressed the crowd at Jerez, Spain, for the pre-season tests, with the 2 best overall times of the week, and leading each day. Let's take a closer look…

We were able to show a strong pace under any conditions, in the wet as well as in the dry.
Norman NATO, driver
▌
A GREAT 2015 SEASON FOR TEAM AND DRIVERS
The final 2015 round at Abu Dhabi has completed yet another very positive season for KENNOL and Racing Engineering in the GP2 Series. The Spanish team has been vice-World Champion both in the Drivers' standings, with Alexander ROSSI, and in Team Championship after a year when the team's two drivers have been competitive throughout the whole campaign. Now is time to look forward to next season, and the first step for that is the long awaited pre-season testing.
The first day of the pre-season test was held at the Circuit de Catalunya in Barcelona, with the 3 hour morning session taking place under cloudy skies and cool temperatures. The first hour saw most of the teams running installation laps and getting the drivers comfortable in their cars before starting to run faster laps as the work began to develop the cars for the new season. It's always tricky to restart a GP2 season after a great campaign, because your best driver is gone. Indeed, ROSSI has been signed in both F1 and IndyCar… The two 2016 Racing Engineering drivers, Jordan KING and Norman NATO, were amongst the fastest runners and as the session came to a close Norman was an excellent 4th fastest on 1:29.542s with Jordan just behind his French teammate with a time of 1:29.686s.
▌
PERFECT LAST TEST BEFORE BARCELONA GP
The final pre-season testing at Jerez has been very important for the Racing Engineering team with either Jordan or Norman being fastest in the 3 morning sessions and they finished with the 2 fastest times recorded over the 3 days. In light of this performance, both Jordan and Norman must be considered as strong contenders for the Drivers' Championship while Racing Engineering are in a similar positions as regards the Team Championship. The crew returned to their Sanlucar de Barrameda base to prepare for the 1st race of the 2016 season which will be held at the Circuit de Barcelona on the 13th to 15th May.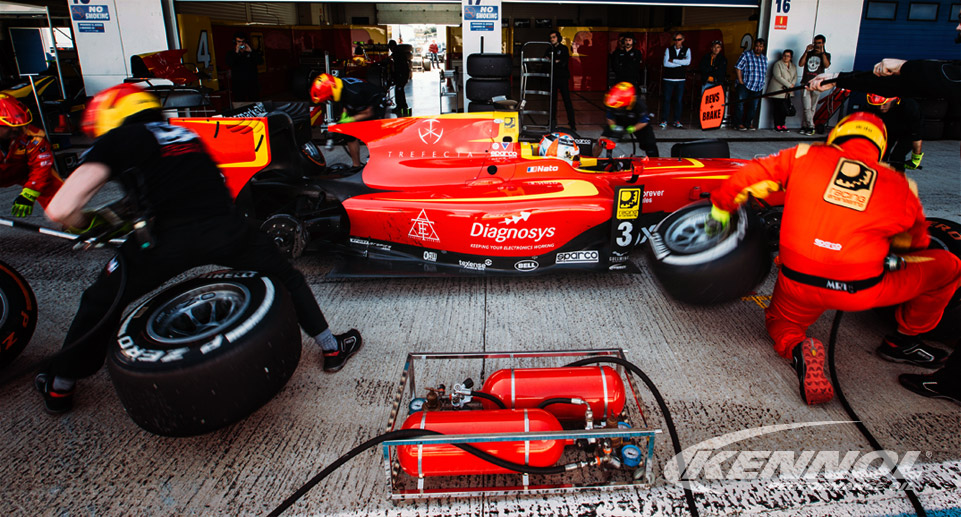 Alfonso de Orléans-Borbón, President of R.E.:
"Great job by everyone! Couldn't be happier with what the drivers achieved. But most importantly we have to remember that the whole team is behind these results. Both engineers and mechanics have not only worked nonstop to achieve these results, but also left no stone unturned in the quest to improve every hundredth of a second. Well done!"
Norman NATO, Driver:
"The most important point of this test is that we were immediately there on the first day, which is important considering that during a race weekend there isn't much time to set up the car. This means we had a good preparation at the workshop and the car set up was good straight away. I am happy with these last few days as we were able to test everything we wanted before the first race of the season."