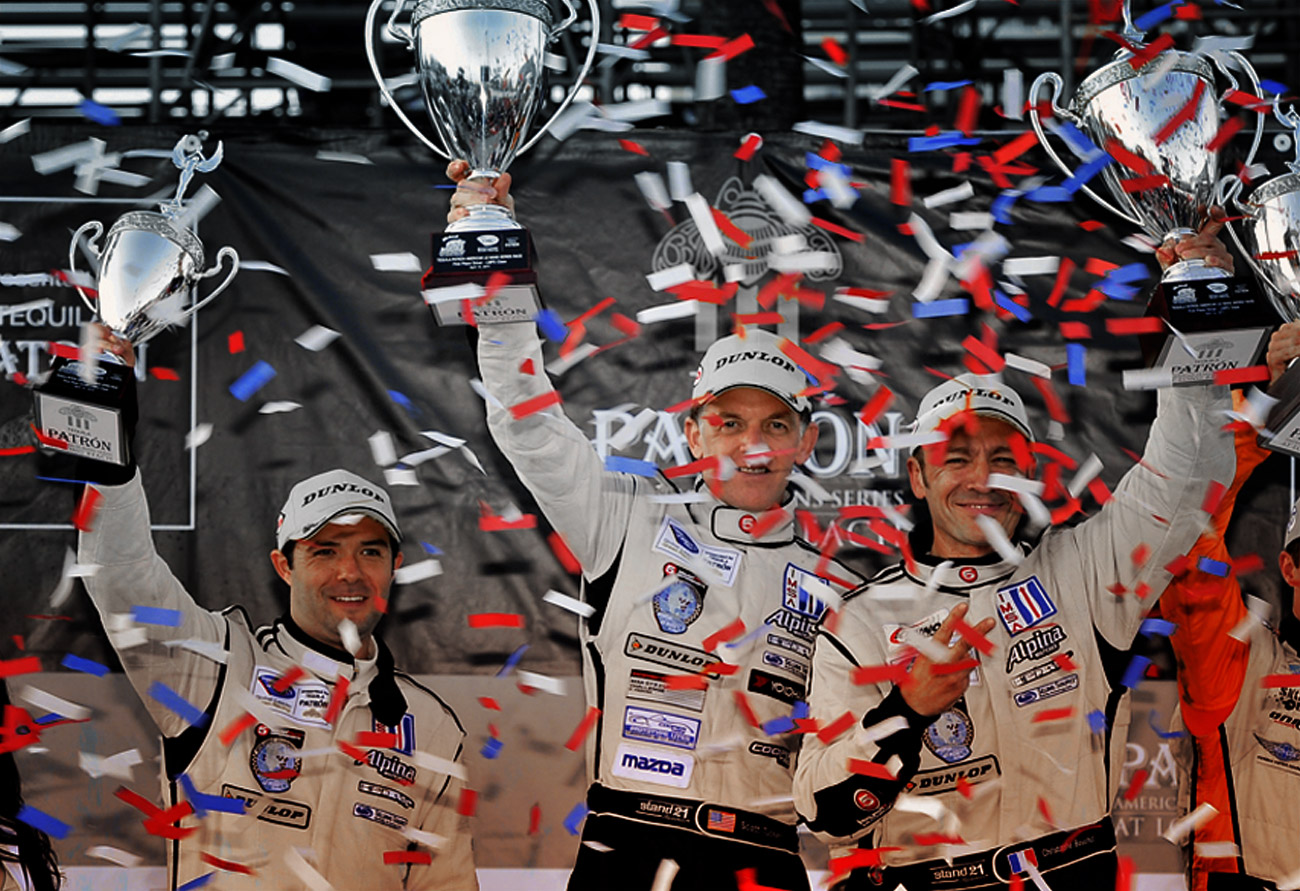 KENNOL DOUBLE-PODIUMS IN LONG BEACH STREETS!

After ruling the whole ALMS field at Sebring 12H, including bigger LMP1 prototypes, BOUCHUT and TUCKER overtake everyone in Long Beach streets and adapt with a perfect strategy, after an early accident. Pole position, victory, and 3rd place for the second car… This week-end again, KENNOL definitely shown its Performance level in the American Le Mans Series! 2 races, 2 victories, 2012 is a perfect season for now…

Long Beach GP is always a great, special event, and fans always have a great turnout…
Scott TUCKER
▌
WET, WET, WET IN CALIFORNIA
Scott Tucker and Level 5 Motorsports scored their second consecutive win of the 2012 American Le Mans Series season with a dramatic victory in the Tequila Patrón American Le Mans Series at Long Beach. Tucker, along with teammate Christophe Bouchut, overcame an incident in the early minutes of the race to secure the top spot on the podium.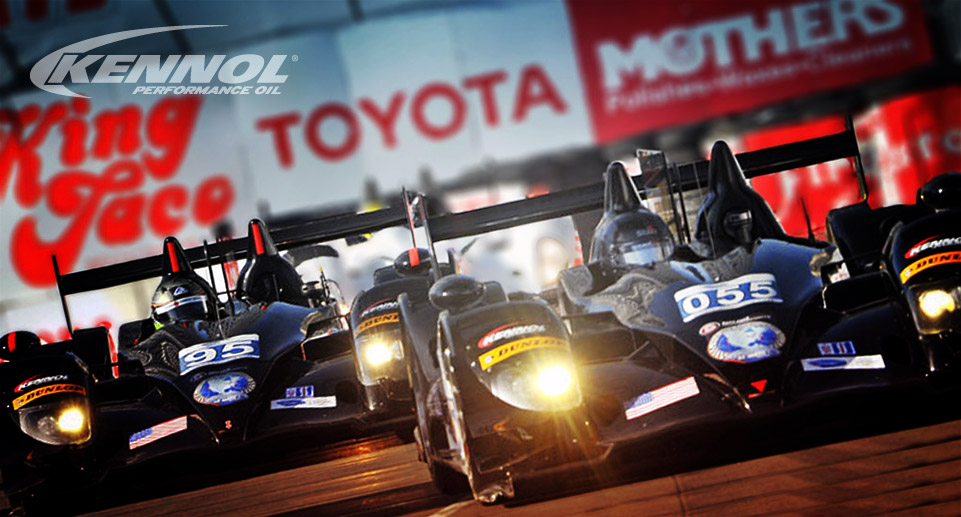 "Unfortunately, we got hit from behind and I got turned around," Tucker said. "It could have been a lot worse. We changed the game plan and the engineers made a great call. We have to give them this one." Following the contact at around the 20-minute mark of the 2-hour race, the David Stone-led crew kept the car in a position to win with a strategic decision. "We had Christophe conserving fuel so we could hopefully make it to the end after that last stop," Stone said. "It looks like that decision paid off."
Tucker and Bouchut started the race in the No. 055 Alpina Watches-sponsored Honda Performance Development ARX-03b from the LMP2 pole position. After rain forced the cancellation of qualifying, positions were awarded based on championship point standings and Level 5 secured the points lead with an overall win in the great season-opening 12 Hours of Sebring last month.
"We're happy to be leaving Long Beach with the points lead," Tucker said. "Our goal is to win races and win another LMP2 championship and 2012 has gotten off to a great start."
The team's second entry, the No. 95, also claimed a podium finish with a third place run. Tucker and Level 5 teammate Luis Diaz battled balance problems throughout the event but held on for a strong finish, proving the KENNOL mojo: there is no Performance without Endurance!
▌
STRONG PERFORMANCE IN ADVERSITY
"We didn't have much time for practice because of the rain on Friday," Diaz said. "So we had a few problems that we had to deal with during the race. But this crew always does a great job and we are able to have a good finish." The rain showers that forced the cancellation of qualifying on Friday gave way to sunny skies and large crowds on hand for Long Beach Grand Prix weekend. The 1.968-mile, 11-turn temporary street course on the streets of downtown Long Beach annually produces some of the series' most competitive racing.
The next stop for the American Le Mans Series is the American Le Mans Monterey Presented by Patrón at Mazda Raceway Laguna Seca May 10-12, 2012.
Meanwhile, you can enjoy this exclusive video report of the whole week-end with KENNOL and Level 5 team:
KENNOL | ALMS 2012 – Victory in Long Beach Streets