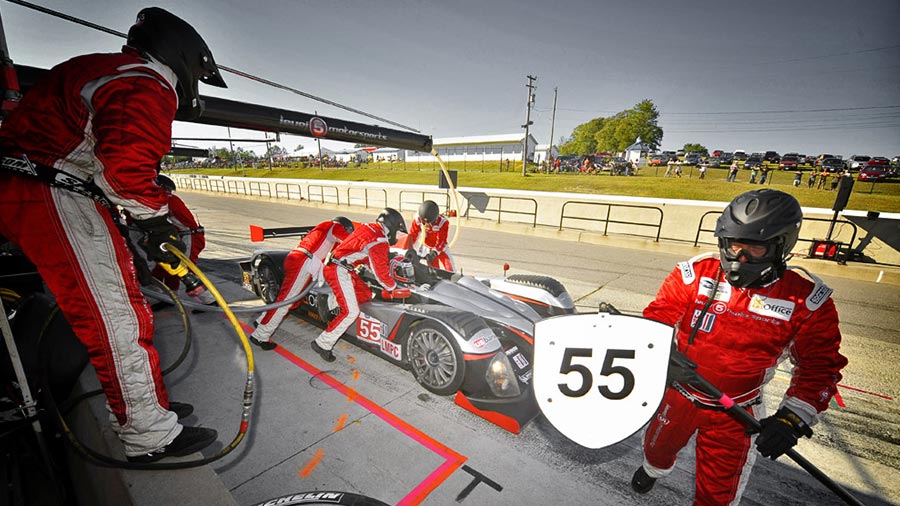 BOUCHUT VS THE REST OF THE WORLD!

Once again, despite a huge battle, Christophe BOUCHUT was unbeatable this week-end. Not only did he take the pole, with a new track record, but he also delivered a trully amazing performance and won the race. And this is his 100th career win! Christophe enters the lengend, and no doubt that his performance level is going to bring new results to the team. Congratulations, Monsieur!

▌
CHRISTOPHE BOUCHUT UNBEATABLE THIS WEEKEND
After setting a track record and earning the pole for the Mid-Ohio Sports Car Challenge, Level 5 Motorsports drivers Scott TUCKER and Christophe BOUCHUT backed up that performance with a dominating LMPC class win and the team's second overall podium finish in the 2010 American Le Mans Series. The win also marked an amazing milestone for the Frenchman who recorded his 100th career victory: « I was pushing because nothing other than a win would do for us today, » said BOUCHUT. « I'm proud to get such a big win with this team. »
Nothing other than a win would do for us today
Christophe BOUCHUT
 
The two-hour and 45-minute endurance event saw incredible action in all classes, including the Le Mans Prototype Challenge where Level 5 enjoys a sizable point lead. TUCKER and BOUCHUT proved once again that their No. 55 Microsoft Office 2010 ORECA FLM09 was the class of the field.
« What a great day for the whole Level 5 organization, » said TUCKER, who drove both the No. 55 and the team's other LMPC car, the No. 95, in today's event. « I'm thrilled for Christophe and I'm glad to have him as part of our team. »
BOUCHUT's career in sports car racing ranks among the best the sport has ever seen. Starting with his 3 French karting championships in the 80s, he quickly added a Formula Ford Championship and 3 French Formula 3 Championships. In 1993, he was part of the 24 Hours of Le Mans-winning Peugeot team. He followed that up with a win in the Rolex 24 At Daytona in 1995 and the 24 Hours of Spa in 2002. He has won the Porsche Cup 4 times and the FIA GT Championship 3 times en route to this remarkable total of 100 global wins.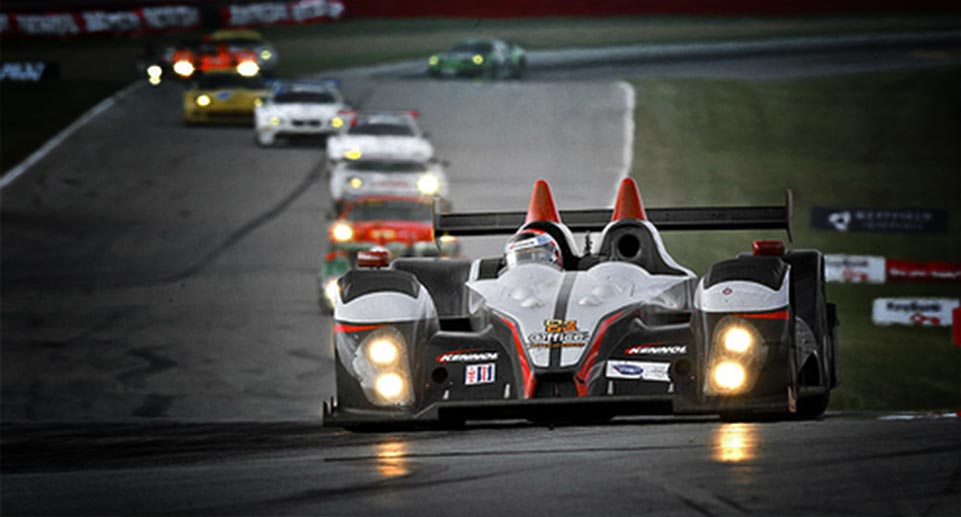 Today was a good day
▌
THE BEST POSSIBLE POSITION
« Our strategy paid off well today, too, » TUCKER said. « We avoided trouble and took advantage of the full-course yellows to get ourselves in the best position possible. » TUCKER was joined by veteran Andy WALLACE and the duo drove the No. 95 to a fifth-place finish in the LMPC class, and a strong eighth-place finish overall. Unlike the 55, the 95 car fell victim to ill-timed cautions and tire issues that hampered their runs.
« We struggled a bit with the 95 this weekend, » TUCKER added. « We were down on straight-line speed and had some back luck. But the team put the usual effort into getting it better and better and we had a good finish. » This weekend's event will be broadcast on a tape-delayed basis on CBS, August 15, 2010 at 12:30 p.m. ET. ALMS events remain at Road America in Elkhart Lake, Wisconsin (August 20-22), Mosport in Canada (August 27-29), and the Petit Le Mans endurance race at Road Atlanta in Braselton, Georgia (September 29-October 2).
KENNOL wants to thank Christophe BOUCHUT for his results and career. Way to go Christophe!
 
▌
KENNOL | 2010 ALMS – MID OHIO