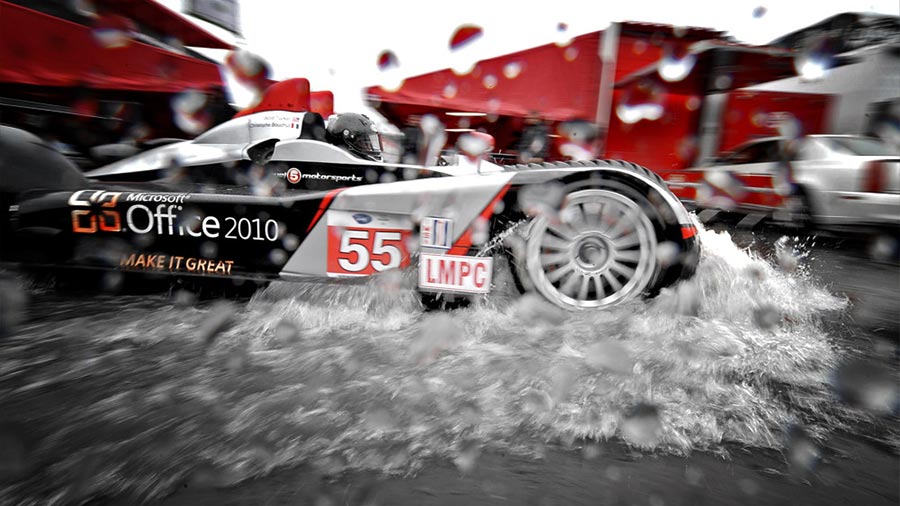 NEW TRACK RECORD, NEW POLE…

Under pouring rain, and through a deep fog, Christophe BOUCHUT, once again, proved that he was amongst the best drivers on earth: new track record and pole position at Lime Rock Park. Sadly, a warm up incident led the #55 car to the pit… Race over for the french driver. Christophe BOUCHUT was definitely one step ahead everyone, and would certainly have won his 100th race here…

▌
A SOLID 3rd PLACE IN THE CLASSIFICATION LMP CHALLENGE
Despite difficult weather conditions all weekend at Lime Rock Park, the Level 5 Motorsports team fought to a strong third-place finish in the LMP Challenge class in Saturday's American Le Mans Northeast Grand Prix. With temperatures soaring into the 90s and the humidity making it feel much hotter Saturday, TUCKER brought the No. 95 ORECA FLM09 home behind Gunnar JEANNETTE and Elton JULIAN, drivers of the No. 99 ORECA FLM09, and Alex FIGGE and Tom POPADOPOULOS, drivers of the No. 52 ORECA FLM09. The third-place finish in the LMP Challenge class allowed TUCKER to maintain his lead in the ALMS championship standings.
TUCKER took over the seat of the No. 95 ORECA FLM09 for Andy WALLACE — who started fourth in class — just past the halfway point of the 2-hour, 45-minute event at the 1.5-mile, 10-turn road course. He spun out shortly after on Lap 82, but didn't lose any ground among LMPC competitors. « Andy did well for us the first half of the race. When I jumped in the car, we continued to stay steady, » TUCKER said. « We didn't get up there and challenge for the victory today, which is disappointing. But, we came home with a good finish. »
With heavy rain coming down Friday, BOUCHUT set a track qualifying record of 1:02.020 for the LMP Challenge class in the No. 55. The car never made a lap, however, as BOUCHUT suffered an accident in practice Saturday morning, keeping the car out of competition Saturday.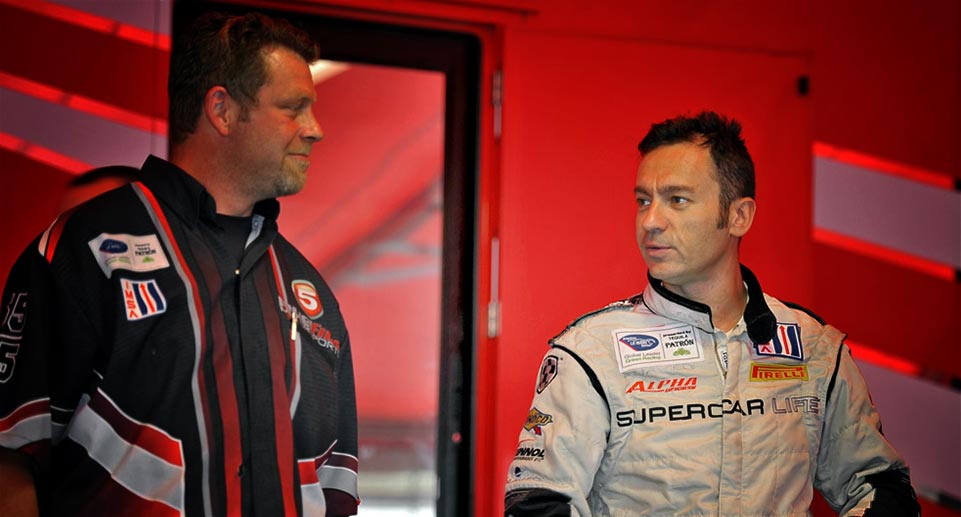 It was unfortunate what happened in practice…
Scott TUCKER
 
« Starting up front in the LMP Challenge class was a priority because it's very difficult to pass at this track, » TUCKER said. Both him and BOUCHUT were to make their first starts at historic Lime Rock Park this weekend…
« That was a tough break for all of us, » TUCKER admitted. « The team prepared two really good race cars and we were looking to put another one in the victory column. It was unfortunate what happened in practice. But, we will put this past us, move on to the next race and continue our quest for a championship. » TUCKER and BOUCHUT came into the American Le Mans Grand Prix with an 11-point lead over JEANNETTE in the LMPC standings.
The Level 5 team will take a week off from the American Le Mans Series before returning to action for the sixth race of the season at Mid-Ohio Sports Car Course August 5-7. The race will be broadcast live on the SPEED Channel. ALMS events also remain at Road America in Elkhart Lake, Wisconsin (August 20-22), Mosport in Canada (August 27-29), and the Petit Le Mans endurance race at Road Atlanta in Braselton, Georgia, on September 29-October 2.
 
▌
KENNOL | 2010 ALMS – LIME ROCK PARK