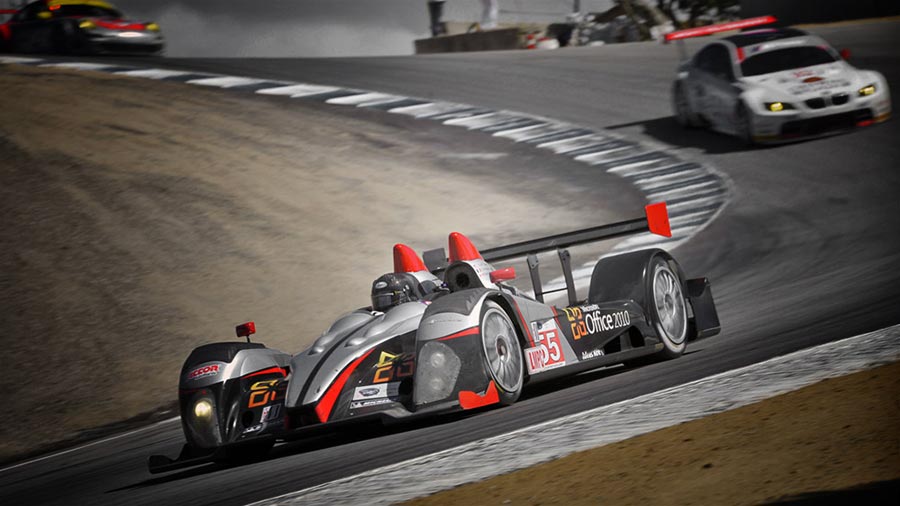 EPIC WIN AND NEW RECORD AT LAGUNA SECA!

LAGUNA SECA was the perfect set for this epic battle, last week-end, in the ALMS Championship. The 6h endurance race saw BOUCHUT, TUCKER and WILKINS take another win, after their exploit at SEBRING a couple months ago! Once again, Christophe BOUCHUT rules the category (new track record), but this time, the #55 prototype also takes the overall 3rd place, which is a historic never seen before performance!

▌
RECORD PERFORMANCE
Level 5 Motorsports' first season in the American LeMans Series keeps getting better. The trio of owner / driver Scott Tucker, Christophe Bouchut and Mark Wilkins won their second endurance event, turning in a record-setting performance to triumph in the LMP Challenge Class in the six-hour event at Mazda Raceway Laguna Seca Saturday. Driving the No. 55 ORECA FLM09, Bouchut took the checkered flag 7.105 seconds ahead of Genoa Racing's Tom Sutherland. Level 5 repeated its season-opening victory in the 12 Hours of Sebring and maintain their lead the series point standings.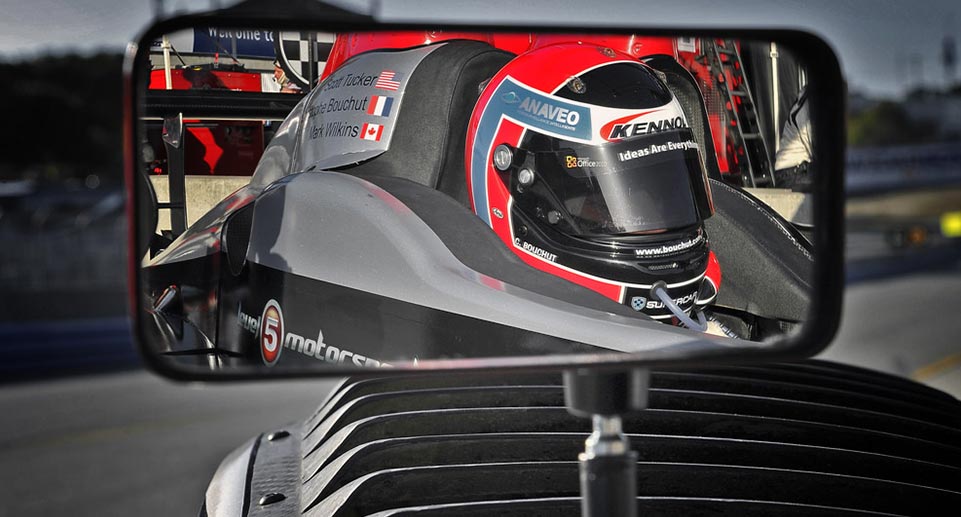 « It's a nice feeling to win again, » Bouchut said. « It was a great race, and this time we had to fight really hard until the end. The car was working really well. We had no problems at all. I just pushed the car to the maximum to keep our position. » Level 5 Motorsports led a total of 115 laps along the way, with Bouchut turning in a fastest lap record of 1:19.343 around the 2.238-mile, 11-turn road course on lap 173. « I have great co-drivers and a great team, » Tucker said. « Our manager (David Stone) has a great mind and these guys make it easy for me. They do a great job behind the scenes. We come in confident and we have been able to deliver in every race. »
« We had to push really hard to keep up front, » said Wilkins, who has won in both his Series starts. « Christophe drove a great stint, so did Scott to keep the car up there. Level 5 gave us a great car at Sebring and they did here. We knew if we could run to the end we would be right there. »
We just want to be on top of the podium.Period.
Scott TUCKER

▌
AN AWESOME DEMONSTRATION
Level 5 Motorsports impressive display at Leguna Seca will be broadcast nationally on a tape-delayed basis on CBS Sports on Saturday, May 29, at 1:30 p.m. ET. Then, the crew will have a bit of a breather before the next ALMS event – the Larry H. Miller Dealerships Grand Prix at Miller Motorsports Park in Tooele, Utah, on July 11. It is the fourth of 10 ALMS events this season.
But there will be a world of racing before that for Tucker and Bouchut as the pair are competing in the legendary 24 Hours of Le Mans June 12-13. In fact, immediately following their win at Laguna Seca, they flew to Circuit HTTT Paul Ricard in France, at Castellet, for a pre-race test session with Audi-backed Team Kolles.
The duo will help pilot the famed Audi R10 TDI which has three wins in the historic endurance race (2006-08), with Tom KRISTENSEN. Television coverage of the 24-hour classic will be provided by SPEED Channel in the Unites States with extended coverage available on SPEEDTV.com.

▌
KENNOL | 2010 ALMS – Laguna Seca Victory