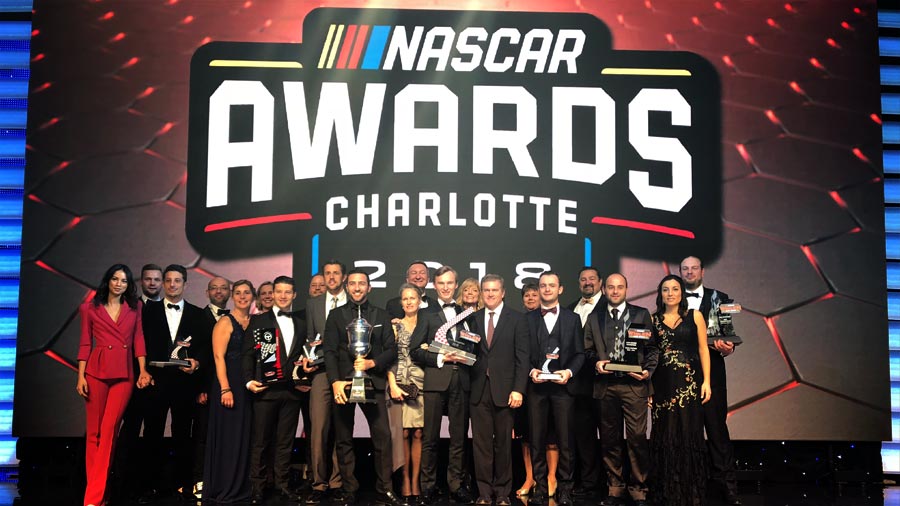 KENNOL IN THE NASCAR HALL OF FAME!

A few days ago, KENNOL had the chance to be honoured, entering the NASCAR Hall of Fame, in Charlotte, North Carolina (USA), for the 2018 NASCAR Awards. Being the Official Supplier and Official Partner of the Euro NASCAR allows the brand to shine amongst the greatest of this mythical racing series.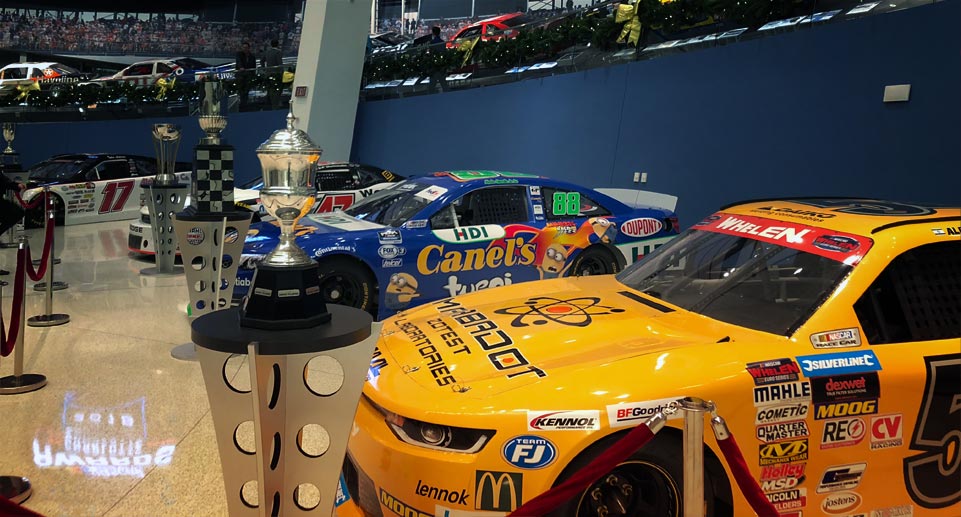 ▌
GREAT AMONGST THE GREAT
The NASCAR franchise might be the biggest racing name in the World. It counts almost as many fans as the FIA Formula 1. Unless it only races on the US territory. This success is so big, that several regional franchises were born, year after year. And the Euro NASCAR is one of them, since 2012.
The European Championship in 2018 saw its reigning Champion Alon DAY clinch a second crown in a row. And the upcoming season is to shine even more…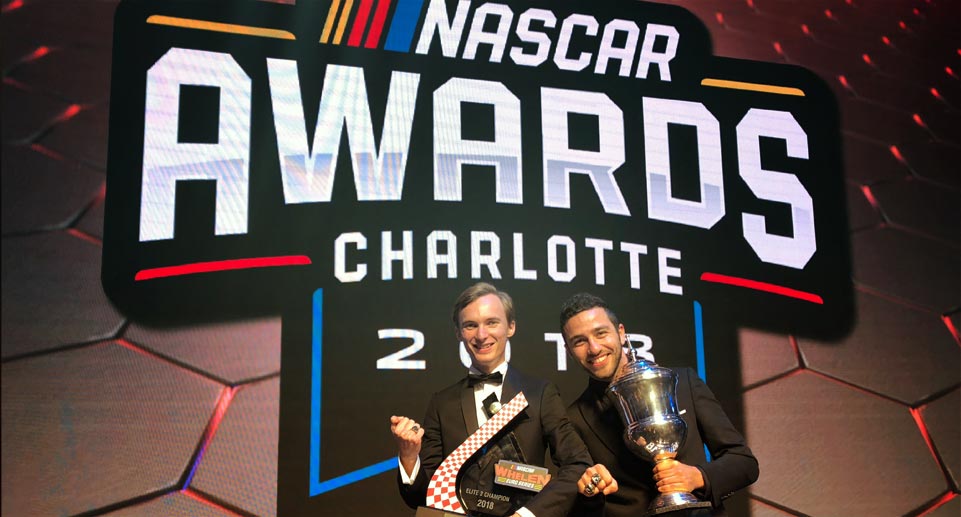 ▌
PROOF OF EXCEPTIONAL QUALITY
KENNOL is Official Supplier and Official Partner since 2017. But we already had great performance in the series partnering with DF1 Racing for a few seasons, with drivers such as Christophe BOUCHUT, Mathias LAUDA, Freddie HUNT… And 2019 is to see Jacques VILLENEUVE drive KENNOL-sponsored and serviced cars.
Being honoured in the NASCAR Hall of Fame was a pleasure. To see the KENNOL brand shine in the middle of so much glory and passion is a reward. It highlights the performance and passion our products are made of. And it proves that your trust in our brand, products, and services, is honoured by the best achievements we can dream of.
See you in 2019, with even more performance and great events.
Thank you.