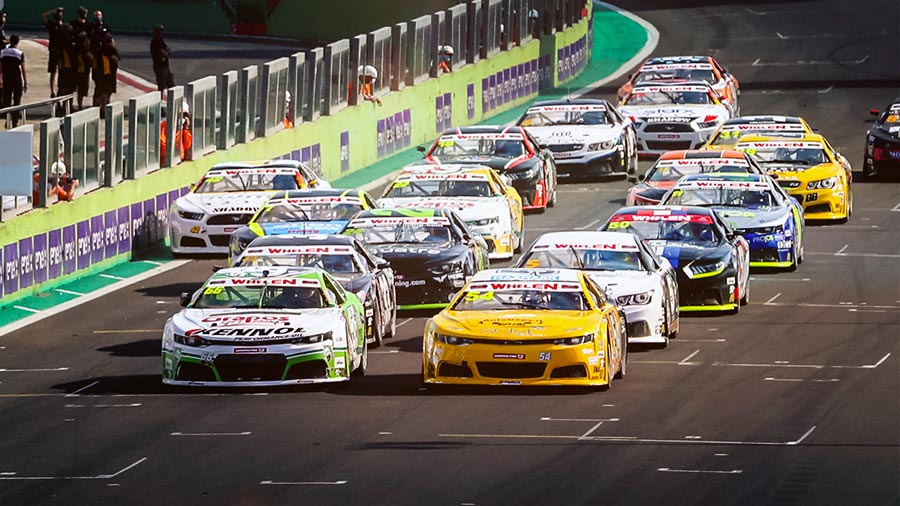 EURO NASCAR AND KENNOL ON TRACK AGAIN

KENNOL-sponsored Euro NASCAR is back. The European version of the most watched racing series in the World hit the track last week at Vallelunga, Italy. And no need to say that the show was intense! After several months of uncertainty, all the teams and drivers are eager to fight for the 2020 title.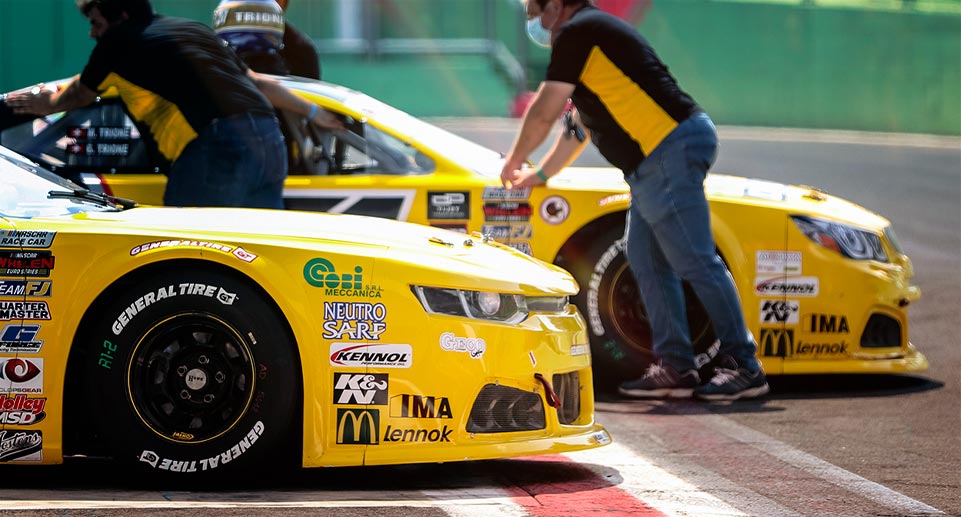 ▌
A LONG TERM PARTNERSHIP
KENNOL is the Official Supplier of the NASCAR Whelen Euro Series for several years now. Part of the KENNOL ULTIMA range has been designed specially for the cars of the European Championship. Some of the products even made it outside of this NASCAR World, such as the KENNOL ULTIMA 75W140, which stands today as one of the most regarded 75W140 oil on the market. And most awarded too!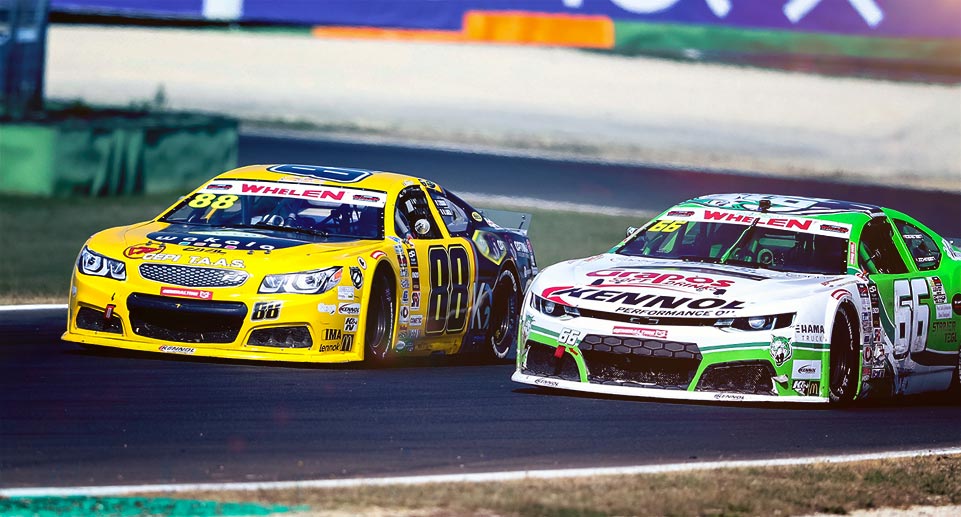 ▌
RELIABILITY IN PERFORMANCE
All the teams are now well-aware of what KENNOL designs and manufactures. And all of them were also more than happy to be back on real tracks for the «second» opening of this 2020 season! Indeed, the global lockdown had the promoters create a virtual Championship, in the wait for the real racing. And 2019 champion Loris HEZEMANS has been the fastest in qualifying for the Vallelunga opening. Ahead of triple-champion Alon DAY, and former F1 World Champion Jacques VILLENEUVE, the reigning champion also grabed his 1st win of the season.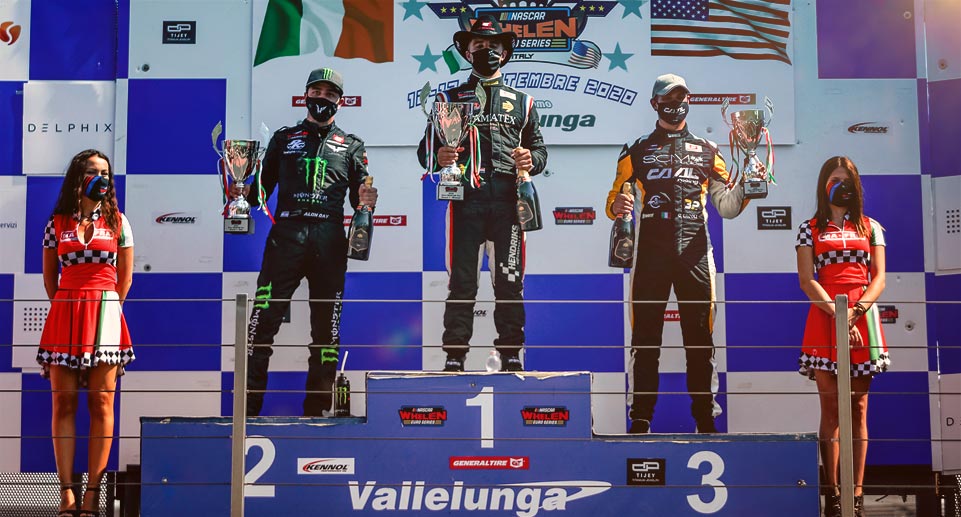 This kick-off was action-packed, and full of surprises. Jacques VILLENEUVE was to win his 1st NASCAR-labelled race, but mechanical issues forced him to pit 2 laps before the end, while he was leading.
Sunday races gave other results, with VILLENEUVE podiuming this time. Moreover, Italian driver Gianmarco ERCOLI clinched the win. This gives us pretty tight standings right now! And no doubt that next Grand Prix, October 3-4 at Circuit Zolder in Belgium, will bring great battles. All streamed live on:
– NASCAR Whelen Euro Series Youtube channel
– Euro NASCAR Facebook page
– Euro NASCAR Twitch profile
– Motorsport.tv