POLE AND VICTORY AT RED BULL RING

For the long-awaited opener of the 2020 FIA Formula 2 season at Red Bull Ring, Virtuosi Racing and KENNOL score an almost perfect pole position and victory! Both cars shone during the weekend, and the UK-based team leaves the track leading the the drivers standings, and 2nd at the teams board.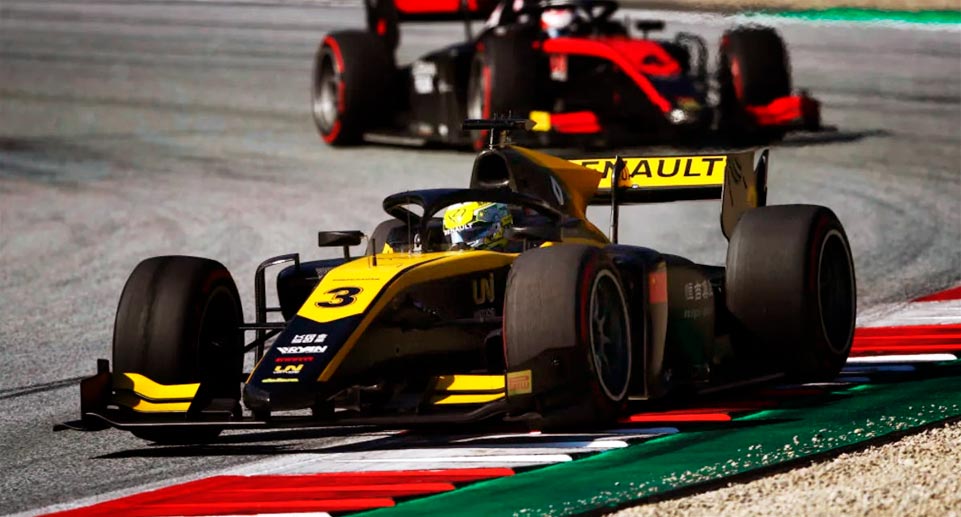 ▌
DESPITE THE DIFFICULTIES…
The 2020 FIA Formula 2 season has suffered many changes before really starting. Even before the postponement of racing, the addition of the 18-inch tyres, and much changed machinery, had already added another element of the unknown ahead of the 2020 season. And it's been seven months since the last Formula 2 race. Which is likely to mean, all in all, that experience counts for less this season.
That is not a really bad thing for Virtuosi Racing, KENNOL's partner team in FIA F2 for several years now. Indeed, with 2 rookies from 2019, the team cannot count on the usual serenity of older drivers to guide the pace.
This will probably be my main year in F2, as it will most likely be my last one if I want to make the F1 jump.
Callum Ilott, driver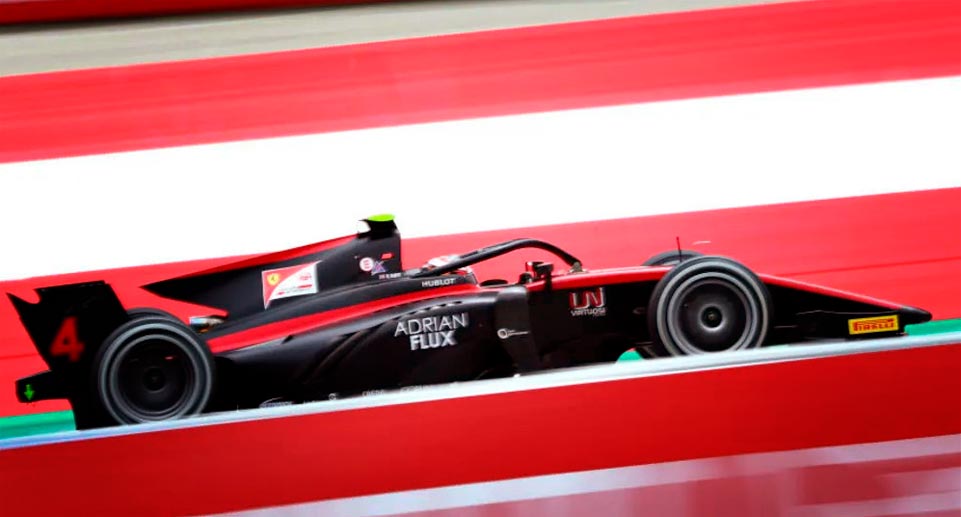 Chinese driver Guanyu Zhou was the standout debutant in 2019, taking 5 podiums and 1 pole in his debut campaign, finishing 7th as the highest placed rookie. In the same garage, Briton rising star Callum Ilott may not have enjoyed the same consistency. But his pace shone through in a season of highs and lows for the Ferrari junior. 2 podiums and 1 pole position don't tell the whole story.
▌
…A GREAT PERFORMANCE
But rivalry and uncertainty are sometimes a good leverage for competition. And both drivers did great, the Chinese taking pole position and the Briton P3 Friday afternoon! Starting at the front of the grid Saturday, they fought in the kick-off of this season, delivering one of the greatest starts ever seen in Formula 2. Within the first 6 turns, both drivers took the lead no less than 4 times!
Ilott spent the majority of the race in a dogfight with Zhou. But the late would finish out of the points as his KENNOL-sponsored car suffered from mechanical issues.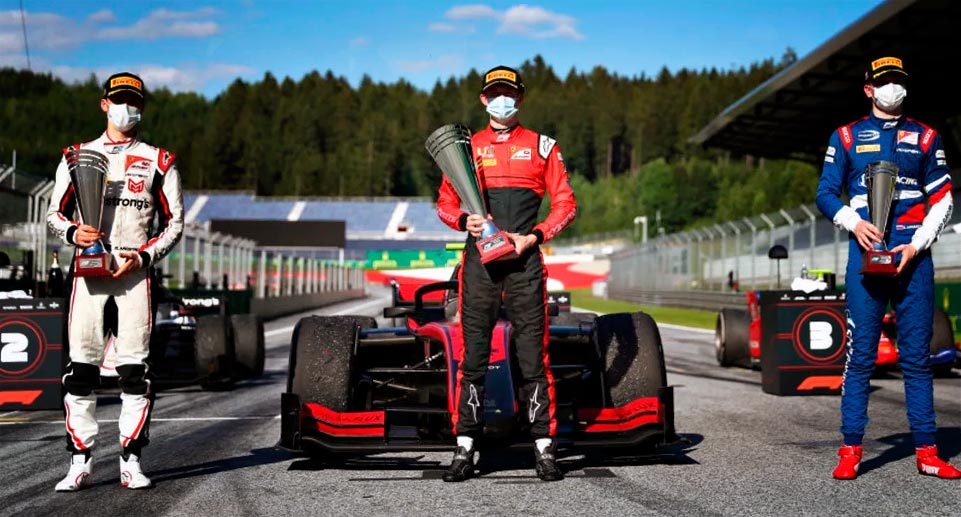 Callum Ilott steered clear of trouble to seal his maiden FIA Formula 2 win in a dramatic first race of the season. He also leads the Drivers' Championship, while in the Teams' table, Virtuosi Racing is 2nd, thanks to this pole and victory.