2019 PIT BIKE FRENCH CHAMPION

KENNOL grabs a new title this season, thanks to French partner Team Two Five. And it's the first time our brand becomes Pit Bike French Champion! Rider Arnaud ROUCHÉ signs an awesome performance on his TCB Bike, through an almost perfect season.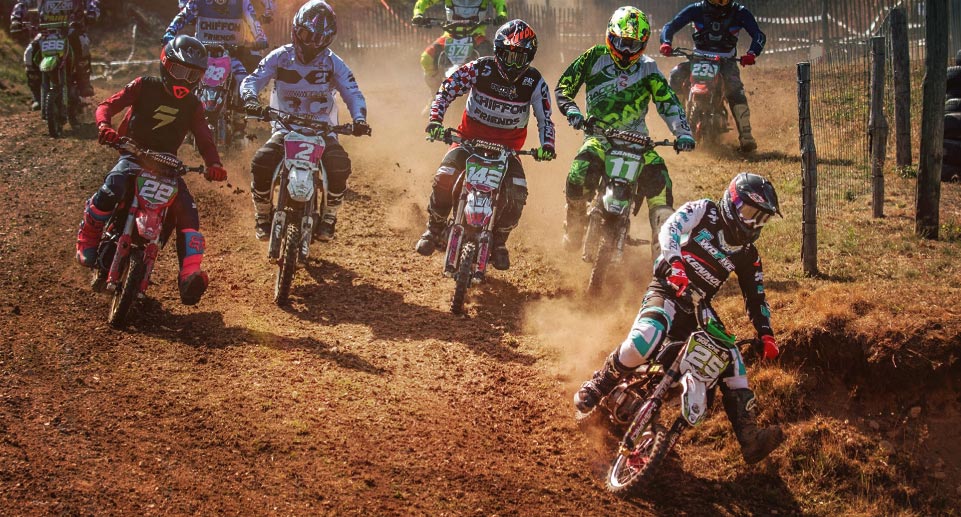 ▌
PIT BIKE AS A WAY OF LIFE
When you first hear about a Pit Bike, it sounds mean and dangerous. And as soon as you look at one, you tend to find it almost cute. But the reality is definitely on the mean side. Those small machines find their roots in the late 60's, in the US. But it's not before the early 80's that they found their place and actual name. Indeed, mechanics and drivers used them in the paddocks of F1 and NASCAR races, for their smaller size and great agility. The term «pit» is then of racing legacy, and thus directed the future of the young bike… It finally finds its modern evolution in the early 2000's with the first official races and Championships.
We ride in very tough conditions, but our engines run flawlessly, being drained and serviced with KENNOL oils and fluids. Thanks again!
Team Two Five, 2019 Pit Bike French Champion (Semi-Automatic)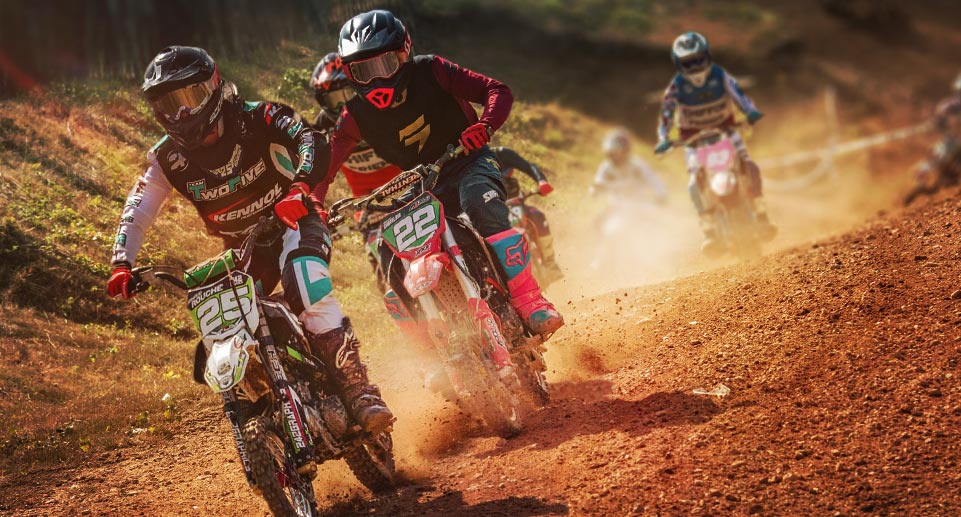 Small is cute doesn't apply here. The very lightweight bikes allow for amazingly high power-to-weight ratio. This means the engine can develop a lot of power, and needs a lot of protection. One more time, our KENNOL GRAND PRIX 10W50 4T makes a perfect job. Our multi-champion motor oil is accompanied by the radical KENNOL ULTIMA BRAKE DOT 4, which also starts to run its own collection of trophies and titles.
▌
PERFORMANCE AS A WAY OF RIDING
For its first season working with KENNOL, Team Two Five had 1 objective: a new French Champion title. Already crowned in 2016 and 2017, the aim of the 2019 season was to win. And that's pretty much what rider Arnaud ROUCHÉ did, on his very efficient TCB Bike:
– 10 races
– 6 victories
– 3x in 2nd place
– 1x in 3rd place
This means at least a podium for each race.
The team also counts many other riders, in various categories, boys and girls. The success is still to come for many of them, during an already exciting 2019 season.