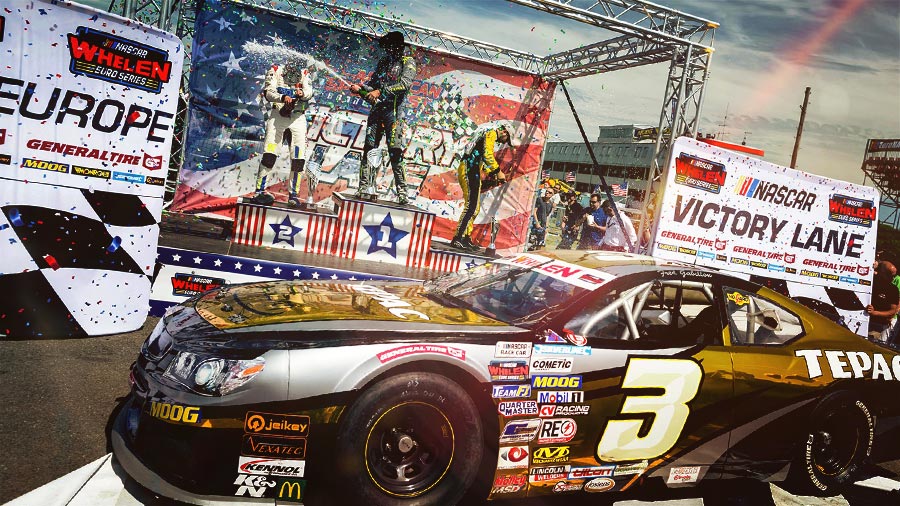 KENNOL PODIUMS AT BRANDS HATCH

Another Euro NASCAR weekend, means many new KENNOL podiums. And this 2019 American Speed Fest in Brands Hatch didn't change our brand's winning habits in the UK. The European Championship shows, again, great performance on track, and entertainment off-track!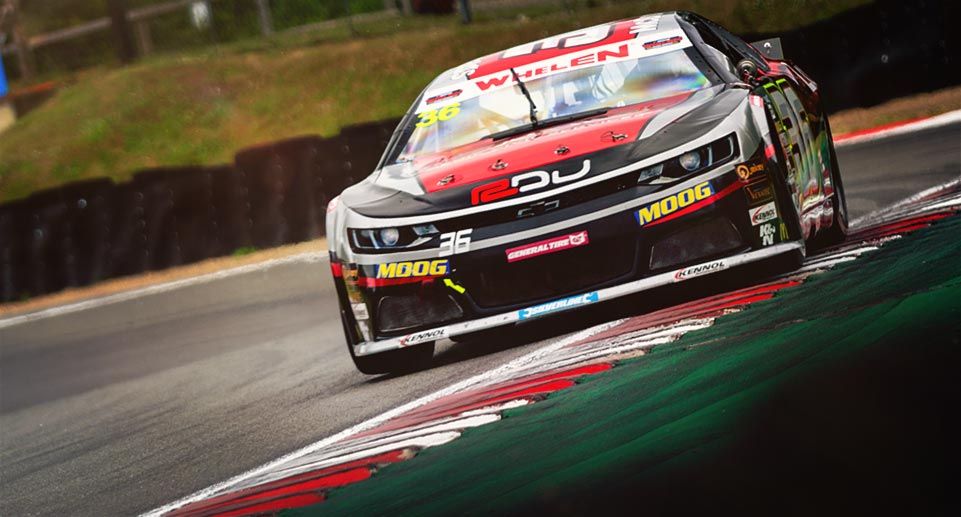 ▌
THE FEST IN BRANDS HATCH
As an Official Partner and Supplier, KENNOL supports Euro NASCAR as a Championship, but also as an event planner. And who better than them can organize this American Speed Fest? When you land on this fabulous circuit, you can't help but feeling in the United States, in many ways. But above all, that's the atmosphere and the fans who bring their passion to the track. And they know what to expect from this show. They know that those mechanical beasts serviced with KENNOL ULTIMA oils are to offer great battles. And indeed, this year again, they delivered.
A little bit of contact is fair and that's what I really love about this championship: «Rubbing is racing!»
Lasse SOERENSEN, Dexwet DF1 Nascar Racing driver
Indeed, the fest around the track also found an echo on the circuit, with amazing shows in Elite 1 and Elite 2 categories, Saturday and Sunday.
▌
BACK FROM LAST PLACE TO 1ST
Lasse SOERENSEN was the dominant driver in the ELITE 2 Division. The Dane powered his way past ALL contenders to finish 1st. You read well: he overtook each one of his 25 opponents. At the end of this furious comeback, the Dexwet-DF1 Racing driver overtook a slowing Florian VENTURI in the very last lap, to capture the checkered flag.
In Elite 1 too, Frederic GABILLON made a spectacular return to Victory Lane, thanks to a masterful drive. The Frenchman led most of the 38 laps around the iconic 1.9-kilometer Indy Circuit on his #3 RDV Competition Chevy and brilliantly defended from a charging Stienes LONGIN.
Euro NASCAR will be back in action June 29-30 at the Autodrom Most. It will be the first time the NASCAR Whelen Euro Series will race in Eastern Europe