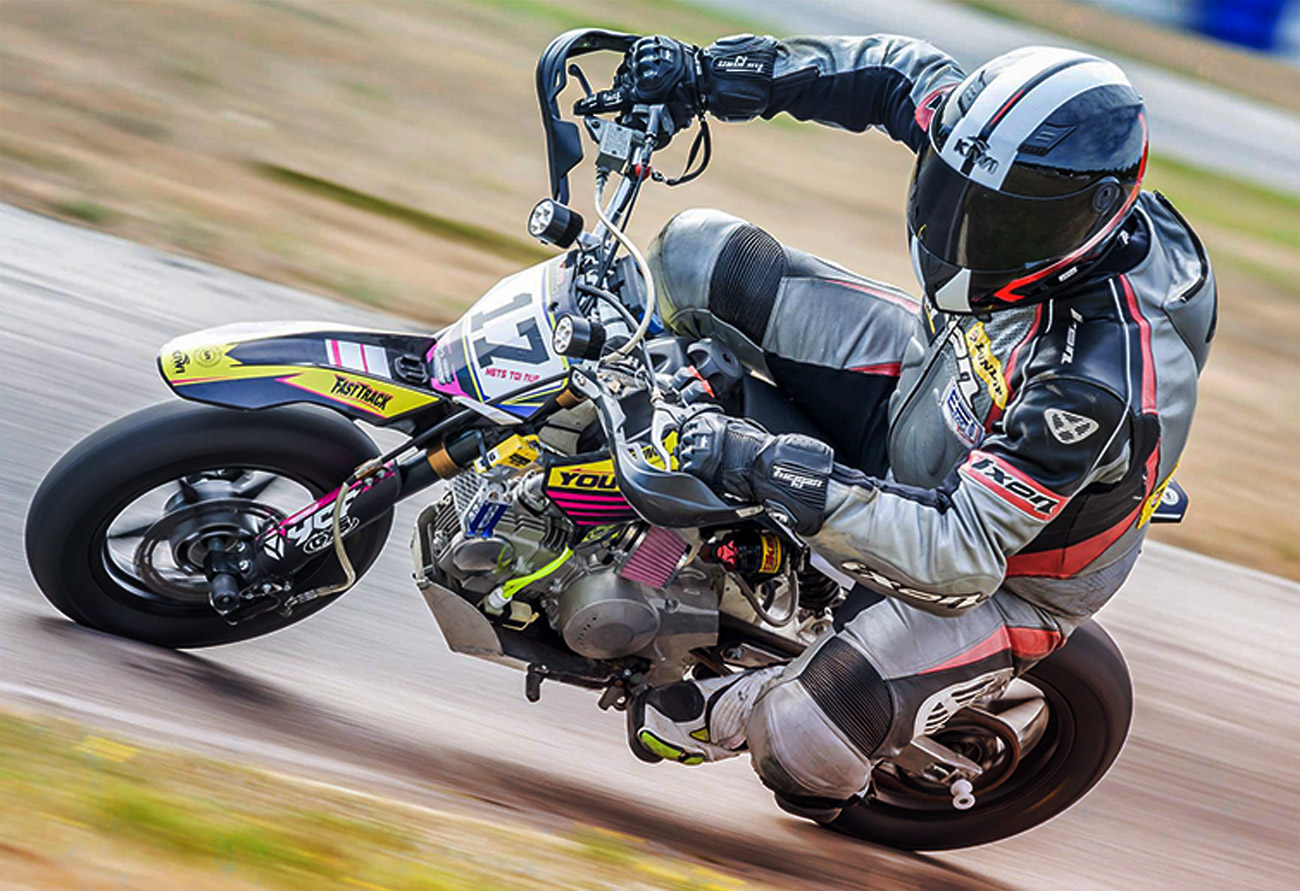 WORLD PREMIERE: 24H RACE AND WIN IN MINI MOTO

For the very first time, a Pit Bike Mini Motorcycle finished (and won!) a 24H race. The Fast Track team 125cc 4-stroke mini motorcycle was fully serviced with KENNOL GRAND PRIX 10W50 4T, plus KENNOL FORK HEAVY 15W20. And thanks to a perfectly balanced lubrication, the 4 riders won their class, and made mini-History at the 24H of Anneville-Ambourville, in France! Let's discover this from the inside.
▌
A HISTORICAL PERFORMANCE
Fast Track racing team is what we could call an amateur team of friends, riders, with a dedication to fun and challenges. And what could possibly be more fun and challenging than pushing a small Pit Bike Mini-Moto for 24 hours in a gruelling race against time, performance, and reliability?! This is why KENNOL decided to face the challenge with Nicolas Balutet, Alexandre Lecarpentier, Clément Patin and Romain Pannier.
The 24H of Anneville-Ambourville took place September 3-4, in France. The small curvy track of Lebret is a karting circuit, who holds this yearly event for several years now. The 38 engaged teams share the pitlane divided in 3 classes (50, 125, etc.). Fast Track rides a 125CC 4-stroke mini moto, which raises many questions and potential issues for such a race…
Nicolas BALUTET, rider: "Facing a 24H race is a challenging project. But doing so, with a Pit Bike which has a 3 liters fuel tank and a range of 1 hour, competing against standard motorbikes with 11 liters and 5 hours range, it's a whole lot more crazy!"
▌
THE PERFORMANCE AND THE RELIABILITY
The first hours of race were blessed by a sunny sky, while the night brought cold and rain all over the track. The mechanical issues faced are only due to the water on the tarmac, and the team even forgot to drain the oil for many hours before realizing that the KENNOL GRAND PRIX 10W50 4T was doing a perfect job!
Nicolas BALUTET, rider: "With only 0.7 liter of oil in the engine, it's a suicide to forget the drain up to 16 hours in the race… That's what happened though. Not only the performance was still the same, but when we opened the motor after the race, it looked like new. The quality of this oil has been a crucial factor in our achievement."
Romain PANNIER, rider: "Without this high quality motor oil, the engine would have failed, sincerely."
The twice-around-the-clock event saw an amazing record: this is the very first private and amateur team to finish (and class-victory) a 24H endurance race with a 125 Pit Bike in the world!
KENNOL designs high performance motor oils for the big ones, but also brings the same technology and efficiency to the smallest ones, daring and doing things that no other brand did before.