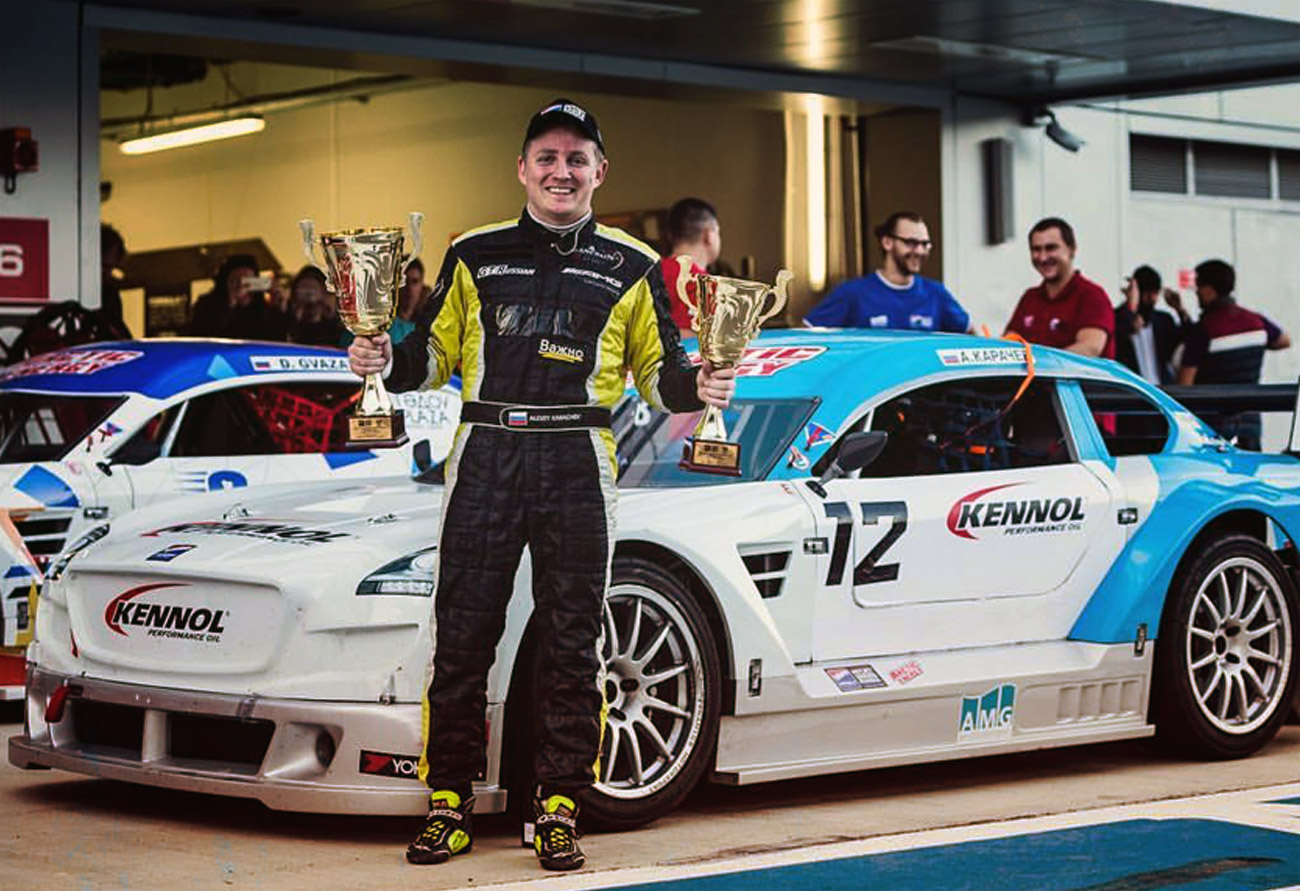 KARACHEV WINS RUSSIAN MITJET 2016

KENNOL and Karachev clinched a new title together, last weekend, at the International Sochi Autodrom. After finishing last season by winning the BLANCPAIN Pro-Am Team & Driver titles, the Russian driver has dominated the whole Russian Mitjet Cup, by winning 6 of the 8 races, and has been rewarded by the 2016 driver's title. Let's have a closer look at this great performance.

It's difficult to explain my great feelings when the prize for the victory is coming from Russian ice hockey legend Vladislav Tretyak!
Alexey KARACHEV, driver
▌
A GREAT INTERNATIONAL SERIES
The MITJET Series has been created by French Champion Jean-Philippe DAYRAUT in 2006. It focuses on a single-class Championship for both professionals and amateurs, with a cut on the prices and great fun in the driveability. It is the «Race for everyone» concept, thanks to its affordable costs. This allows the Championships to race on the most prestigious tracks, opening for the greatest events, such as the Russian Formula 1 Grand Prix this season at Sochi, where Alexey KARACHEV won.
The MITJET 2L is a 730kg car, powered by a 16V 2L engine developing 230hp, with a very low center of gravity. This allows for great performances, very nervous driving, and the show on track is always full of suspense and surprises! It was born in France, but the strong appeal for such Series has brought the concept to broaden its family, and this is how the Russian Mitjet Cup was created a few years later.
The show is so intense that soon organisators of much more prestigious races saw the potential of such a spectacular Series, and decided to invite these races to take place in opening of World-class events such as F1 Grand Prix, WTCC races, etc.
▌
KARACHEV DOMINATED THE WHOLE SEASON
Taking place on great tracks such as Sochi Autodrom, or Moscow Raceway, the 2016 Russian Mitjet Cup has seen many great moments, and most of the time Alexey KARACHEV was involved. Indeed the Russian driver has finished on the podium for each race this season! And in the end, won 6 out of 8 races! This performance allows him to clinch a new crown, after winning last season's BLANCPAIN Pro-Am Drivers & Team Championship.
But despite the success, the man stays a very humble person, with a great passion for sports in general, as his victory speech shows: