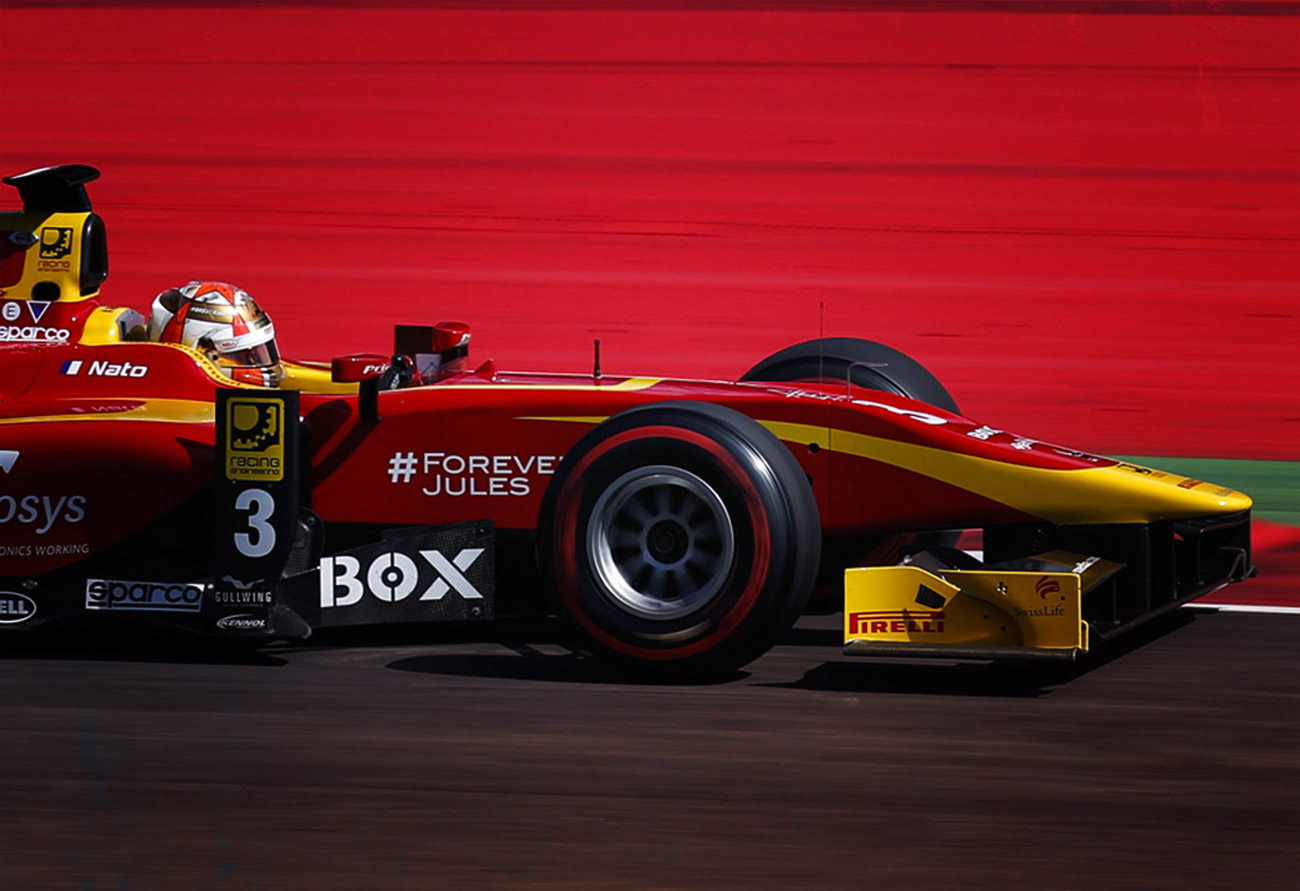 VICTORY AGAIN FOR KENNOL IN REDBULLRING GP2 RACE!

One more time, KENNOL proves its superior features and abilities in extreme conditions, by winning under pouring rain the Red Bull Ring GP2 race in Austria yesterday. Jordan KING finishes on top of the podium, while Norman NATO brings back precious points if he wants to fight for the title… He now ranks 3rd , while the Team reaches a great 2nd position, at the World Championship. Come in and let's discover what happened!

Team did a great job, giving me a perfect car that allowed me to win my first ever GP2 race here. It's really great!
Jordan KING, driver
▌
THE ABILITY TO ADAPT TO ANY WEATHER CONDITION
It's a pretty challenging season for Racing Engineering, even if the team already counts 2 victories in 2016 GP2 World Championship. The KENNOL-sponsored cars have shown very good pace even in the winter, and comparing to the other teams and cars, ours seem to adapt in a better way to challenging weather and temperature conditions… Obviously, mechanics and engineers find ideas to improve everything in those engines, but an excellent motor oil is always a guarantee of perfect lubrification under pouring rain and low temperatures, even at very high revs.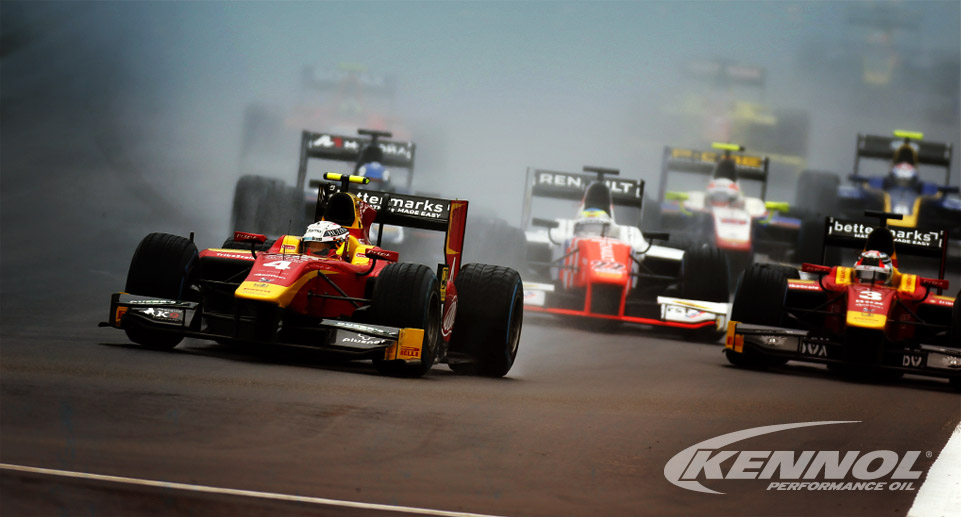 "Given the track conditions we started behind the Safety Car and I was behind my team mate, able to follow the pace." explains Norman NATO, now 3rd at the World Championship. "But suddenly I lost pace and could not follow. There was a Safety Car towards the end of the race and we decided to go for slicks. I was much quicker during the final laps and set the fastest lap time, but there were not enough laps left to catch the drivers on wets."
Indeed, Jordan KING was running very quickly at the front, despite the heavy rain, and on lap thirteen he set the fastest lap of the race so far with a time of 1:29.008s. All the drivers were now looking to drive on the wetter parts of the track to keep their wet weather tyres cool and Jordan reported back to the Racing Engineering team that the track was drying quickly. On lap twenty he set another fastest lap of 1:28.402s but a Safety Car period following a spin by LATIFI saw his hard earned lead lost. Racing resumed a lap later and Jordan made a great restart from ROWLAND setting another fastest lap of 1:26.813s to lead his fellow British driver by 1.4 seconds. KING the kept beating his best time lap after lap, up to the 25th as he reduced his time to 1:26.031. The KENNOL-sponsored car then made no mistakes in the remaining laps to win by a comfortable six seconds.
▌
FIRST THIRD OF SEASON SITUATION
It has been a great day today for Jordan KING and Racing Engineering as the young Englishman took his maiden win in GP2 following a faultless drive in very difficult conditions. And for Racing Engineering it was their 25th win in GP2. Norman NATO was obviously disappointed although his 7th place is some consolation, since he stands on the Drivers World Championship podium. The team takes big points and reaches the 2nd place on the podium for the 2016 title.
Alan QUEILLE, Race Engineer: "We are happy that Jordan was able to take his first GP2 race win, he drove very well straight off the line and was the quickest throughout the entire race. He additionally took the points for fastest lap, so overall this was a very positive Sunday for him."
KENNOL partner team will be racing again in just one week at Silverstone, UK.