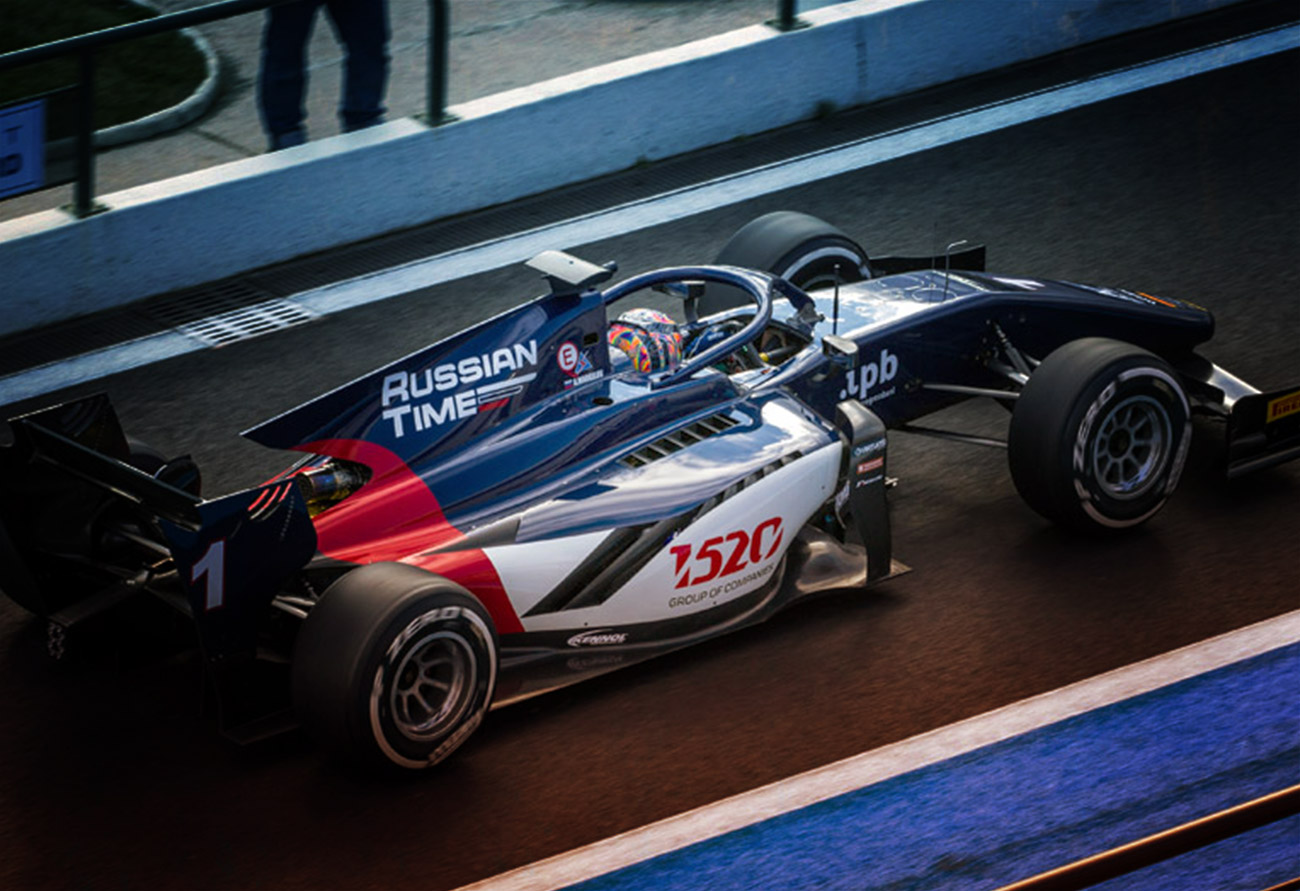 KENNOL PARTNERS WITH FIA F2 WORLD CHAMPIONS

KENNOL is proud to unveil this new partnership, with reigning FIA Formula 2 World Champions, team Russian Time. The announcement follows the FIA F2 pre-season tests held in France last weekend at Circuit Paul Ricard, where we were able to witness the first use of the halo device on the cars, applying the very same safety rules as the Formula 1 World Championship, since the F2 Series are the traditional and logical entry to the F1 elite.

▌
TWO GREAT HISTORICAL RECORDS
With traditional partner Racing Engineering switching to European Le Mans Series this season, KENNOL had to find a new major partner in the FIA Formula 2 World Championship, and it's now our pleasure to announce that we will support reigning World Champions Russian Time, for the 2018 season.
Russian Time managed to clinch the FIA F2 World Champion crown for their very first season, back in 2013, and won this title again last year, taking also the Vice-World Champion place, with a solid series of victories and podiums by Artem MARKELOV !
This great historical record of the F2 Championship now partners with KENNOL's. All along our engagement in this antechamber of the Formula 1, we have been involved in the win of a FIA F2 World Champion title (drivers) and 3 Vice-World Champion titles (drivers and teams). The 2018 sounds then very promising for both our companies, with Artem MARKELOV very motivated to clinch the World title.
▌
… AND VERY AMBITIOUS GOALS
KENNOL's colours will ornate the young Russian prodigy's car livery, which will also show the mythical number 1 on the starting grid of each Grand Prix this season. In 2017, he managed to win 5 races, and stepped on the podium no less than 7 times, while Charles LECLERC, reigning World Champion, won 6 races. MARKELOV clearly aims at the World title, which would confirm a talent already dedicated to the highest driving playgrounds, the famed Formula 1, since the Renault Team F1 hired him as their new development driver.
FIA Formula 2 2018 season will officially start on the International Sakhir Circuit, for the opening of the F1 Grand Prix of Bahrain, April 8-9.