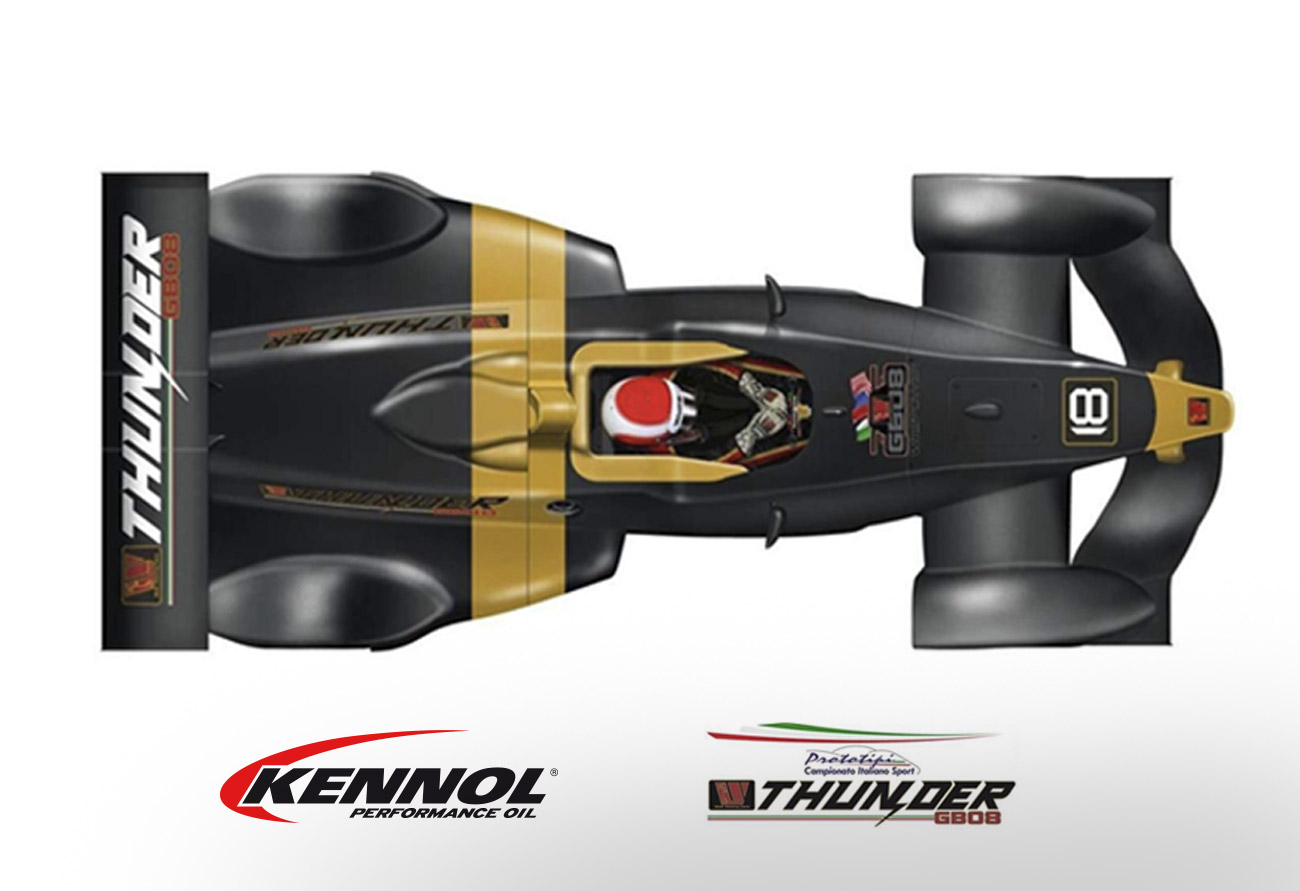 KENNOL SUPPLIES ITALIAN SPORT PROTOTYPE CHAMPIONSHIP

KENNOL has been officially appointed today as the exclusive oil supplier of the Italian Sport Prototype Championship. After winter testing the technical solutions, the best balance between performance and protection has been found, and for the 5 upcoming years, contenders in the series will rely on the high performance motor and differential oil we developed, thanks to amazing results.

KENNOL gave the best solution to provide Aprilia engines great performance while safeguarding the mechanical components.
Giovanni BELLAROSA, General Manager
▌
PERFORMANCE AND ENDURANCE FOR ALL THE TEAMS
Late 2017, ACI Sport chose Wolf Racing Cars as the exclusive supplier for the 5 next seasons. Since, KENNOL worked closely with the Italian manufacturer to develop the best solutions in providing all the teams with the most efficient car to race: the brand new Wolf GB08 Thunder, powered by a custom Aprilia Racing 1000 RSV4 engine.
This new prototype is based on the famous Wolf GB08 (one of the most successful prototypes ever), a class E2SS single seater homologated by the FIA. And the choice of this Aprilia 1000cc engine became a true challenge. Fortunately, KENNOL found the best technical solution, with 2 great lubes:
• KENNOL GRAND PRIX 10W50 4T (fully synthetic PAO + Esters bike motor oil, specially developed for high-performance 4-stroke engines in highly demanding racing situation)
• KENNOL ULTIMA 75W140 (fully synthetic PAO + Esters transmission oil, unshearable, specially developed for racing cars in highly demanding racing situation)
According to the 2018-2022 technical regulation, all the teams will have to use these 2 specific KENNOL oils, which have been specifically validated for the Championship. The dynamometer testings, held earlier in January, shown exceptional results for the KENNOL GRAND PRIX 10W50 4T motor oil. Indeed, the lubricant was able to keep the same power delivery as the (initially) factory recommended 5W40 motor oil, but with a thicker viscosity.
This means that all engines will benefit from a much higher protection against wear and extreme use, for the same potential in power and torque. Add to that the now widely acclaimed KENNOL ULTIMA 75W140 (for the differential) who is the new reference, thanks to its flawless season in Euro NASCAR (all the teams used it, and none of them faced any issue), and you have the perfect duo to protect while maintaining the performance. Wolf Racing Cars and KENNOL keep providing the best.