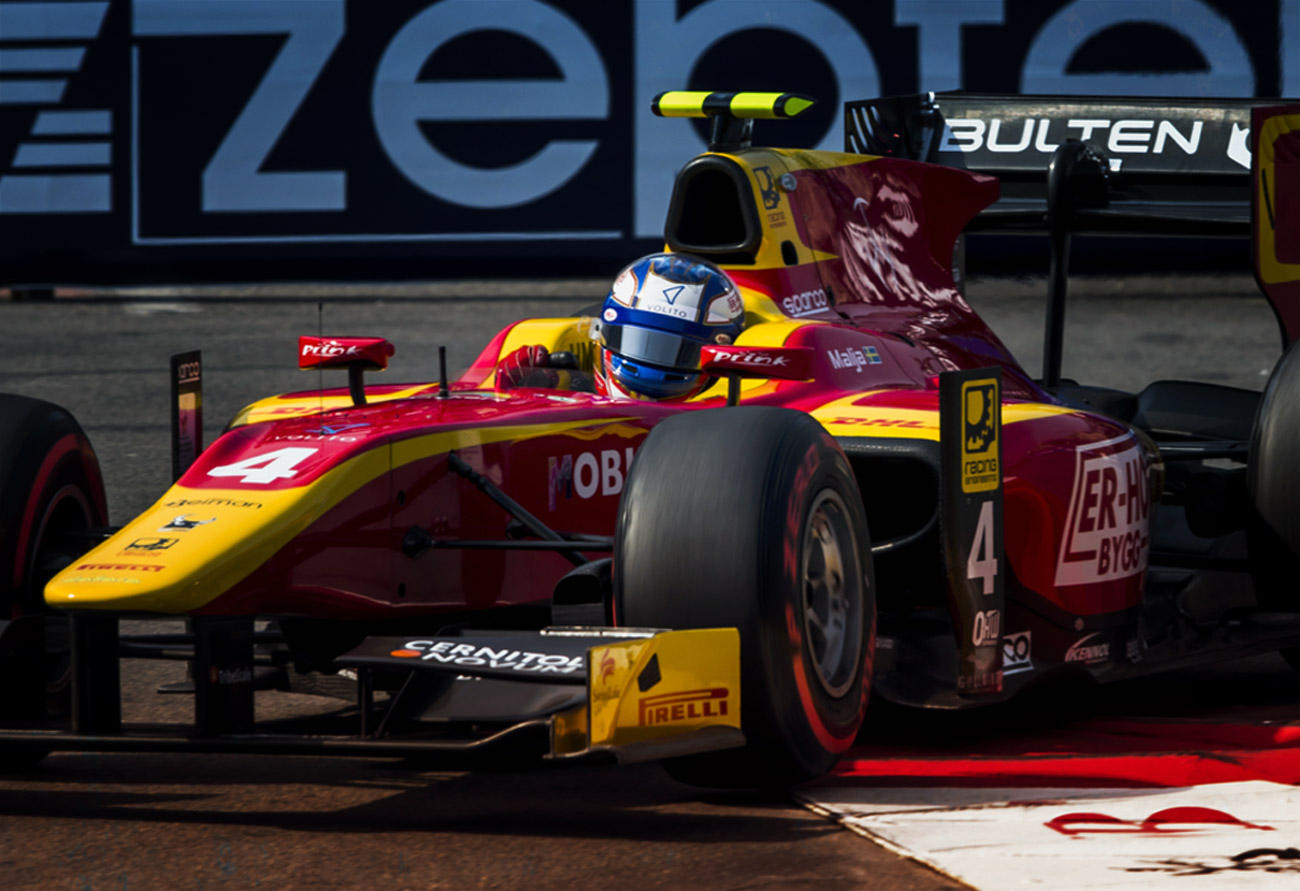 KENNOL PODIUMS AGAIN AT MONACO GP!

Monaco Grand Prix has always been a special race for KENNOL, and this year again, a podium rewards the efforts of the team. The Suede Gustav MALJA steps on the podium of the FIA Formula 2 race, gains several places again in the Top 10 of the World Championship, and ice on the cake, he is also listed by F1 racing team Sauber to test with them within a few weeks. Let's dive into the backstage of this crazy F2 weekend!

▌
THE REWARD OF INTENSE WORK
It was another lovely day today at the Monaco Circuit, for the third round of the 2017 FIA Formula 2 World Championship (ex-GP2), with air and track temperatures of 25° and 50° degrees respectively for the thirty lap Sprint Race. KENNOL-sponsored Racing Engineering team was in a good pace here, and after it's very interesting 6th place in saturday's Feature Race, Gustav MALJA was starting 3rd on the grid of the urban track.
The victory was made at the start, with poleman CECOTTO making a good start, but fellow front row starter DE VRIES making a better one, running around the outside to claim P1 into Ste Devote ahead of his teammate and MALJA, who did just enough to fend off Luca GHIOTTO as they headed up the hill.
At 18 laps Gustav had closed on CECOTTO, who appeared to be struggling with his tyres, and he was just 0.8sec behind the Venezuelan, but GHIOTTO had also closed the gap to 0.5sec so Gustav could not make any mistakes and as the race entered its final ten laps the battle for 2nd, 3rd and 4th had become intense.
▌
THE BIRTH OF A GREAT DRIVER
With five laps remaining Gustav was having to fight very hard to keep GHIOTTO behind, but it seemed that if nobody made a mistake, overtaking him was almost impossible. The 3rd place on the podium is a great achievement for this young driver of a KENNOL-sponsored racing car.
He has a pretty interesting experience of racing, even if the 21-years-old Suede is still young in this world. And this new performance on a famous track here at Monaco decided the Sauber F1 team to contact him!
Gustav MALJA, driver: "The prospect of driving a Formula 1 car is exceptionally thrilling, and a childhood dream come true. Wholehearted thanks to the Sauber F1 Team for giving me this fantastic opportunity."
He will make his Formula 1 test debut at the August young drivers test in Budapest, following the Hungarian Grand Prix at the Hungaroring on 28-30 July. Meanwhile, the next round of the FIA F2 Championship will be in one month's time at Baku in Azerbaijan.