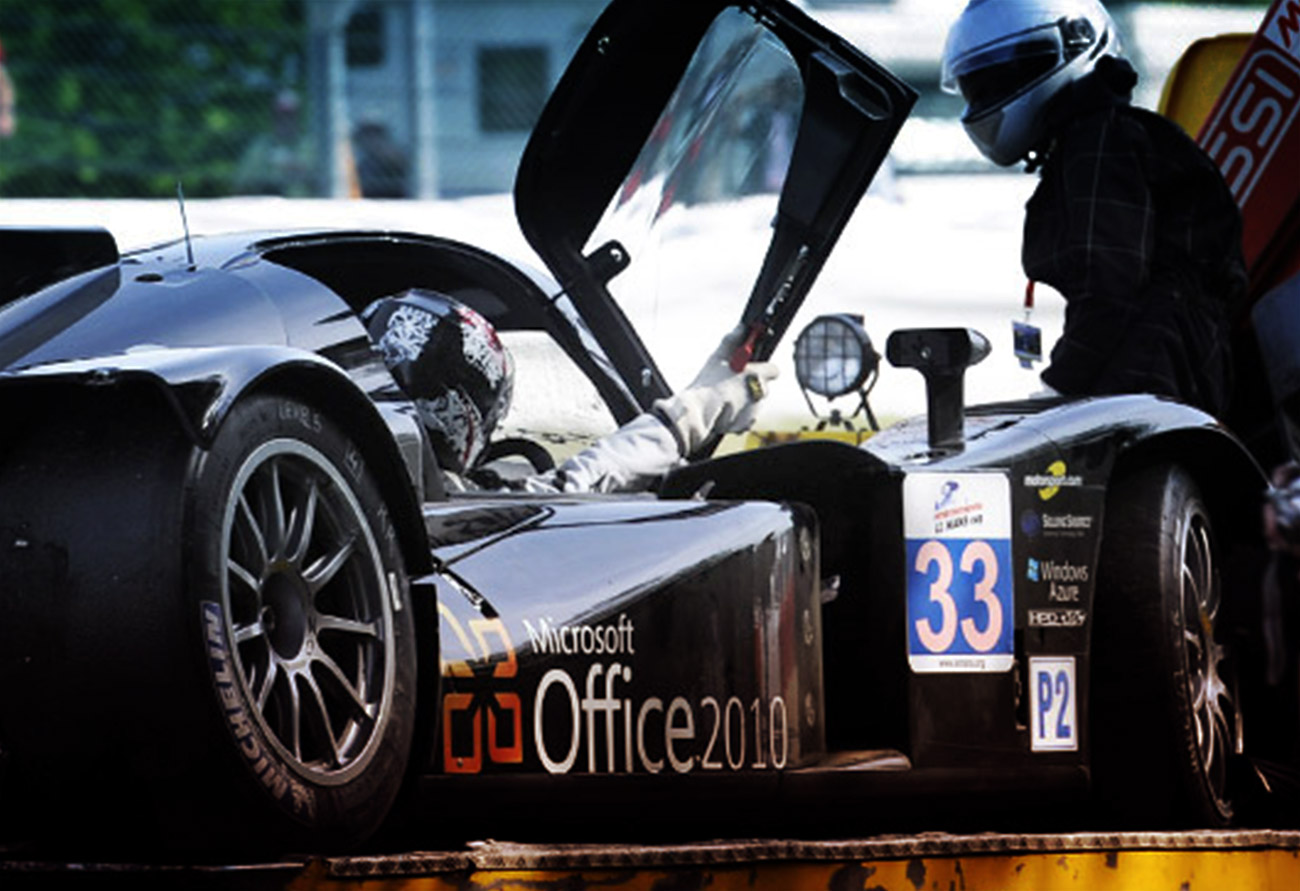 1.000 KM FROM SPA QUICKLY FORGET

5 weeks after Sebring's 12 Hours, the second leg of the ILMC Championship was held in Spa-Francorchamps, Belgium, and was the scene of many accidents, not sparing KENNOL over the weekend. Fortunately, nobody is hurt, but some technical problems will have to be solved before finding the performance and the path of the podiums …

The rails arrived on me, very quickly …
Christophe BOUCHUT
 
▌
A TECHNICAL INCIDENT ABBREVIATED THE RACE OF THE FRENCH TEAM
With nearly 2,000 km traveled last month at Le Mans, the team finally began to have a base to understand, analyze, and optimize its brand new prototypes. And this data was to be put to the test this weekend, despite the incredibly high competition of the LMP2 category. «This is an important weekend for us,» says Tucker. «With our victories in Sebring and Long Beach, we are on a great start to the season. We would like to continue this momentum, but the situation is completely different here. We are particularly anxious about the level of our package here, despite the expanded flanges.» Level 5 will face a very high grid, more than usual, since the combination of the European LMS series and the Second stage of the ILMC World Championship has attracted the biggest teams, some of whom are taking this difficult race only for a test preparatory to the 24 Hours of Le Mans …
This second stage of the ILMC championship, however, saw the American team catch up a lot of its delay (especially speed) on the other engine manufacturers during the weekend, despite limited track time aboard their Lola Coupé sponsored by KENNOL and Microsoft Office 2010.
After a solid qualification obtained by Christophe Bouchut, Tucker took the track in 9th position of this incredible category LMP2. The triple American national champion made a start of high-flying relay, winning good places, before being pushed into the gravel by a competitor a little optimistic in its trajectory and braking, during the second hour.
Despite the long maneuver to get out and the time spent repairing the pits, the team managed to put Tucker back on track before the end of his double-relay. He passed his hand to Bouchut 1:45 race, still in the middle of the pack. The triple world champion and double winner of the 24H de Spa went up everyone when suddenly, in turn 71, attacking the Eau Rouge, a technical incident still poorly identified, lost all control of French. «In this curve, we are at the bottom of sixth and suddenly something broke in the back,» testifies Bouchut. «The car spun, and apparently from what people saw on TV, it started to take off. In this kind of situation, I could not brake the car. The rails arrived on me very quickly. I knew it would be a big shock and it was.»
The high-speed impact to literally buried Bouchut in the barriers. Everyone was relieved to see him pull himself out of his uninjured cockpit, but the race was over for him, Tucker and Joao Barbosa. «We're not quite sure what happened,» admits the team manager David Stone. «It's a mechanical break on the right back. We do not know exactly what caused it, but we will examine it thoroughly and see if we can determine its origin.»
«We had a similar concern to Sebring, so I want to expedite an investigation so that we put our finger on the problem before putting our drivers back in those tubs. We need to make sure we have definitely solved that,» adds Stone. Before Le Mans, there are five weeks left for the team to look into the matter and refurbish the car, knowing that in any case, Level 5 Motorsports has a second Lola-Honda Coupé that is already in Europe and participated at the 24 Hours Test Day.
Next appointment for Tucker in Ferrari Challenge at the Mazda Raceway in Laguna Seca on May 22nd. Then return to France for the long-awaited Le Mans 24 Hours, where the team will finally debut.